Dara Prak was starting to wonder if he'd ever see his dog, Titan, ever again. But he kept pushing and kept the hope alive.
The pit bull was stolen right from his backyard in Houston, Texas.
And four months later, Titan turned up at a South Carolina shelter where they scanned his microchip and learned of the dog's origin.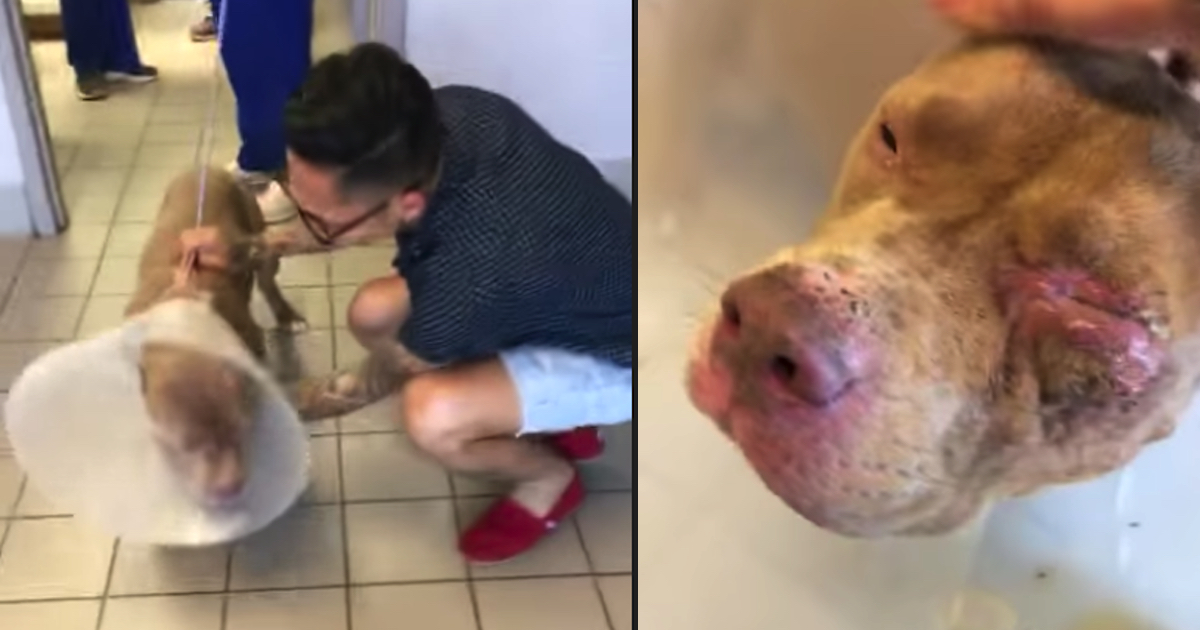 Dara made the 1,000 mile trip along with his girlfriend to reunite with his beloved pet.
The dog was in bad shape and believed to have been abused the whole time he was gone, but he's expected to fully recover.
Their tearful reunion will tug on your heartstrings, and it's so good to see these two back together where they belong. 🙂