Sometimes the smallest of animals make the largest impact. A classic Budweiser commercial featuring the famous Clydesdale horses with an adorable donkey has resurfaced to set the Internet on fire. If you haven't seen it yet, you are in for a real treat.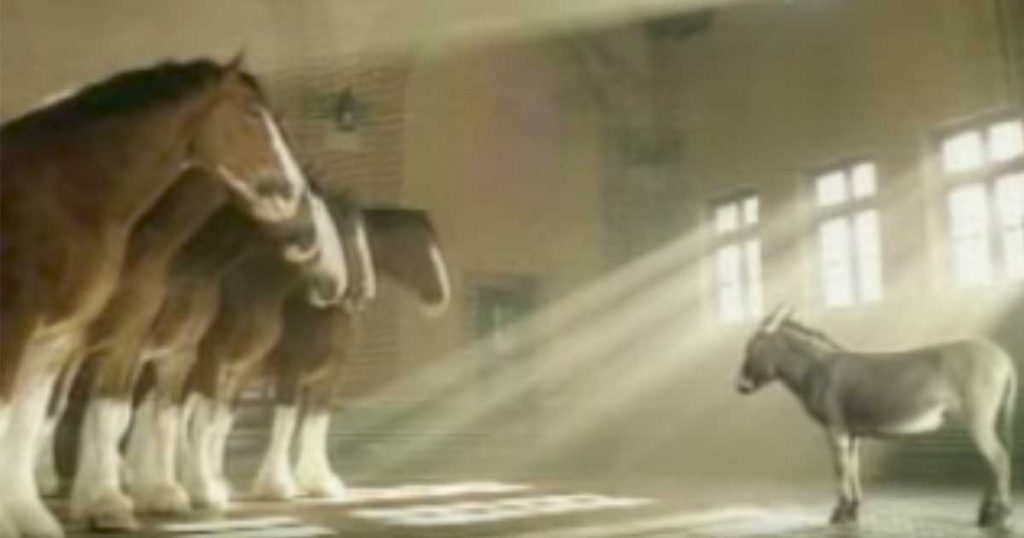 A sweet young donkey dreams of being a big Clydesdale horse, the equines seen in the famous Budweiser beer commercials. Although he is small, his spirit is mighty and determined to become a part of the famous horse pack.
With spunk and persistence, he does everything he can to prepare for a tryout on the horse team. He pulls a car, tries fake hair extensions, and really puts in a powerhouse workout. Would the horses accept a donkey as one of their own?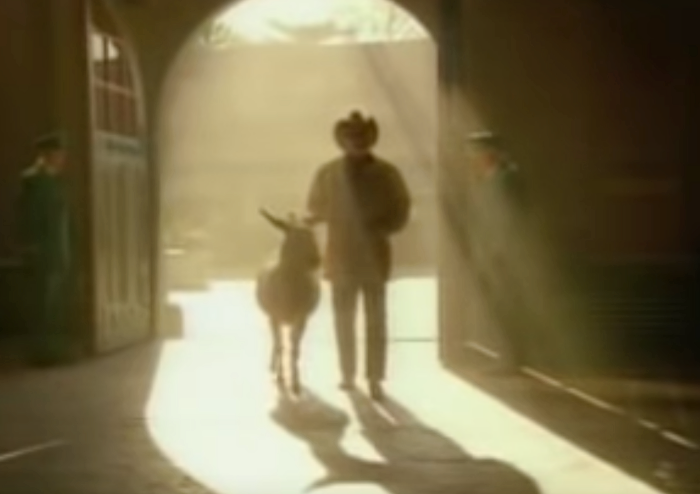 Judgment day arrives and the donkey walks into the stable with his head held high. When asked why he should be a part of the world-known Clydesdales, he lets out the biggest bellow and hee-haw you've ever heard! LOL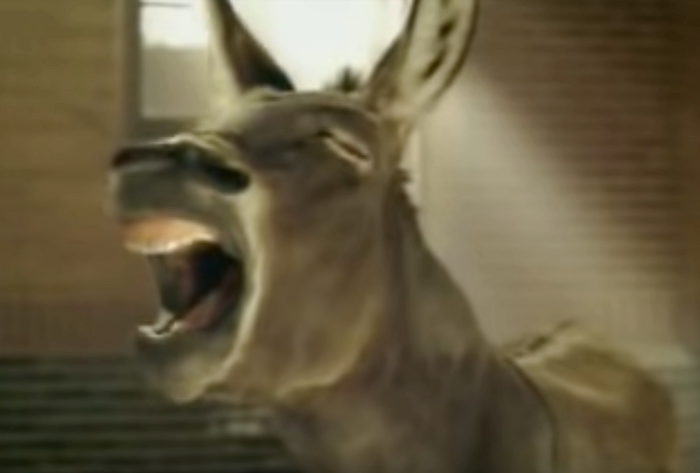 This is one of those commercials you play over and over and share with your friends. Enjoy this special video– click play below for the best minute you'll spend all day.
Please 'SHARE' to pass on this story to a friend or family member