While every rescue case pulls at our heartstrings, one that involves a puppy, that has hardly had a chance at life, hits us particularly hard.
When Animal Aid got a call about a tiny puppy that was so gravely injured, she could not move, they arrived on the scene as quickly as they could.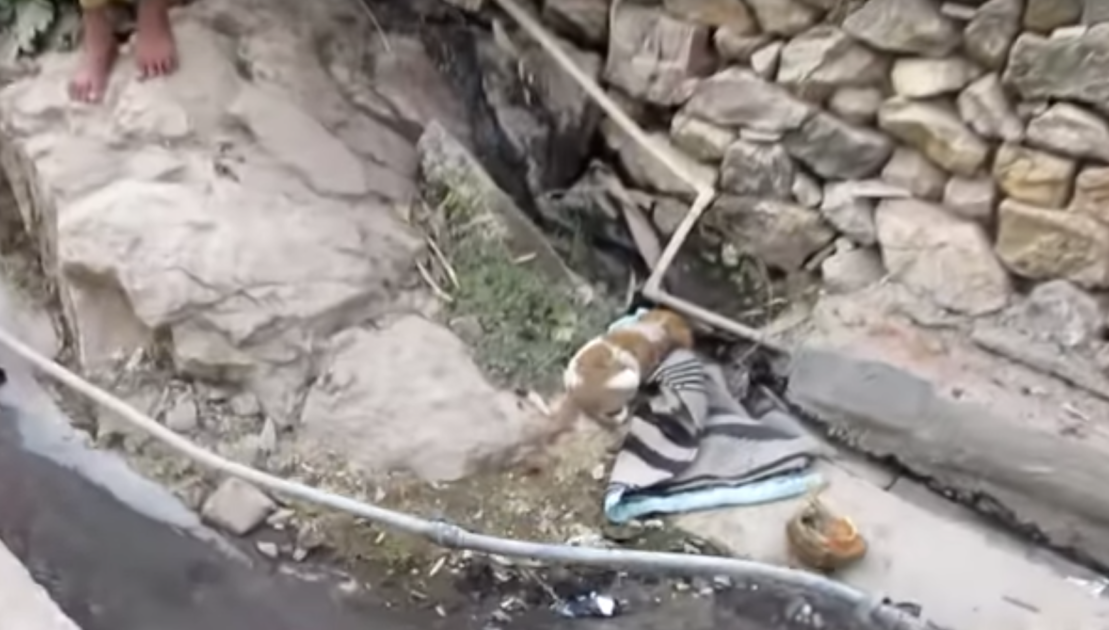 Source: Animal Aid Unlimited/Youtube
Because strays run rampant in so many places, it's difficult to know how these injuries occurred. The puppy could have fallen or she may have been pushed.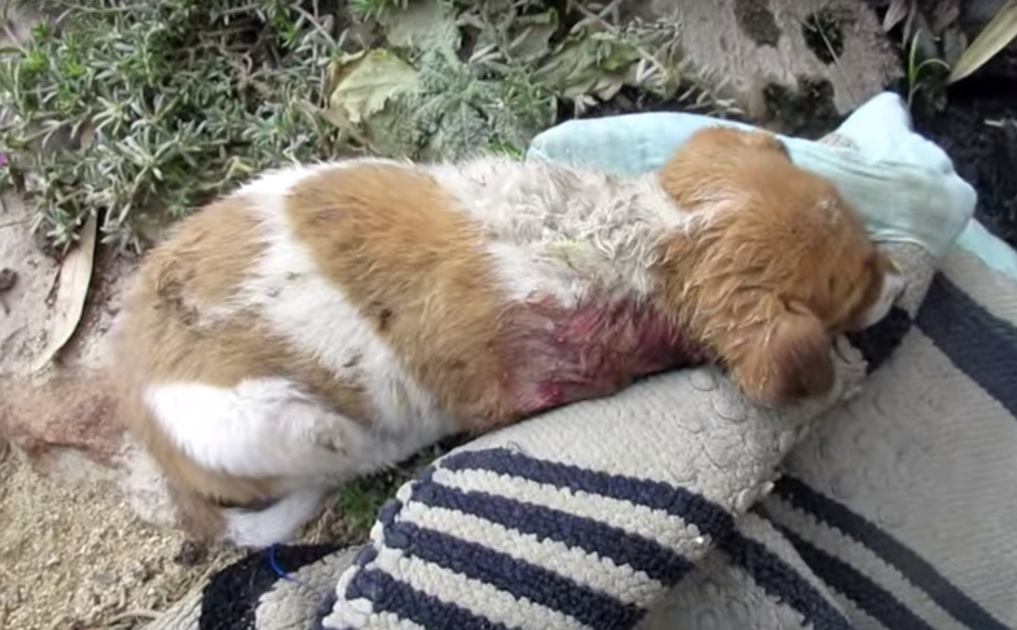 Source: Animal Aid Unlimited/Youtube
She may have been attacked by another animal, or by a human. All that was certain was that the puppy lay helpless, unable to move and bleeding profusely from her neck on a large pile of rocks near a drain ditch. She also cried out in utter distress.
When they tried to move her…   >> Click To Continue Reading This Story. . .