Maybe this list should be called Best Gifts for Anyone, because who doesn't love beagles? But these items will leave no doubt. Check out these adorable Beagle Gifts for the home or surprise a Beagle lover with these must-have items!
1. Umbrella
This umbrella makes a great accessory when walking your dog or just when you have to run out to the store for more tennis balls.
2. Snoopy and Woodstock Ceramic Salt and Pepper Set
Add some fun to your table with Vandor's Peanuts Snoopy and Woodstock Ceramic Salt and Pepper Set. These hand painted, sculpted ceramic salt and pepper shakers are both fun and functional. Packaged in a full color gift box, this set makes the perfect gift for that ultimate Peanuts fan and any Beagle lover.
3. "Key Rack/ Dog Leash Hanger
This chic rack/hanger's got 4 rounded hooks for hanging keys, leashes, lanyards, medals or other small items. A must-have item for any Beagle Lover!
4. Scarf
Super cute scarf and great imagery of the Beagle on it!
5. Music Box
The music box plays "Wonderful World," and you can keep the original picture in the frame or replace it with one of your own Beagle.
6. Box Sign
Like the Beatles sang, "All you need is love, love. Love is all you need." Guess they didn't have a Beagle, because a Beagle might be all you need.
7. Plush Toy
SUPER CUTE AND EXTRA CUDDLY So adorable and playful it is irresistible. This darling plush toy is super soft thanks to its heart melting face is sure to be unconditionally treasured.
Another must have for Beagle lovers. This is sure to be a great addition to the kitchen! A definite conversation starter!
Beagles are well known for their superior ability to seek out all kinds of snacks; this Beagle proudly claims the title of World's Number One Foodie! Show off your Beagle pride or give as a great gift to a Beagle lover!
This Beagle dishwasher magnet takes away the age-old quandary, "are the dishes clean or dirty?"
11. Monopoly + Beagle = Beagle-Opoly!
Another must have for Beagle lovers. Great family fun!
12. Wine Glass
This super cute high quality wine glass etched with a beautiful Beagle is a great addition to any Beagle-friendly home.
13. Bernie Beagle
Perfect gift for any Beagle lover, especially children. The softest, sweetest pup you'll find!
14. Window Decal
Cute Window Sticker! Shopping for your Dad? Go HERE!
15. Book
Maybe you'll need this book when dealing with your own Beagle, maybe not, either way 'Beagles for Dummies' is a great addition to any home library.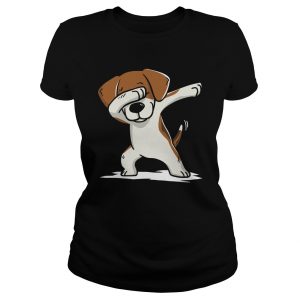 This shirt makes a great gift for Beagle lovers! Shopping for a dude? Try this model. Also, check out the Hoodie!
17. Mug
A perfect gift for a Beagle Mom. Shopping for a Beagle Dad? Try this one. Also, check out the Best Beagle Mom Dad bundle!
18. Ornament
Bring a little playfulness to your home this year and for years to come with these adorable Beagle Dangling Leg Ornaments!
This is also a nice Christmas ornament for Beagle lovers!
19. Door Sign
Another must-have item for any Beagle lover!
20. Socks
These cute socks make a nice gift for any Beagle Lover!