Breeding dogs to be extra small, or "teacup"-sized, is a popular trend among owners who find extra-tiny animals endearing. While these miniature canines are adorable as can be, teacup dogs are often extremely frail and unhealthy. This is especially the case for dogs that are naturally 10 pounds or less who tend to become extremely frail and suffer health problems when bred to be teacup-sized.
That's why dogs like one particular chihuahua, named Brie, desperately need the loving care of responsible pet owners. When Claire Stokoe spotted Brie's picture online, she instantly felt she had to try and give the shaking, malnourished puppy the love she deserved.
As it turned out, Brie's condition was worse than Claire realized. The tiny dog had come from a puppy mill and was used for breeding, despite the damage it caused her delicate body. Claire was no longer so sure she could properly help…
Claire Stokoe of Durham, England was scrolling through Facebook one day when she spotted a picture of a scared-looking chihuahua barely bigger than a soup can. Claire said in an interview that "she could barely see over the top of it and she looked so precious and vulnerable."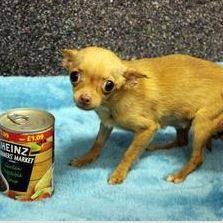 Claire Stokoe / Facebook
The tiny dog was up for adoption and it wasn't long before Claire called the rescue group that had posted the picture. She ended up adopting the chihuahua, whom she named Brie.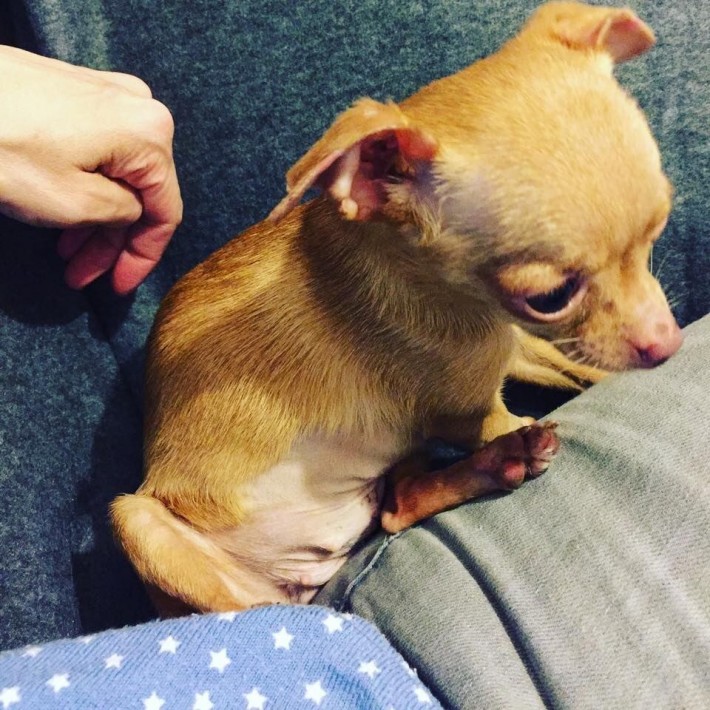 Claire Stokoe / Facebook
Soon enough, Claire found herself on a 600-mile round-trip journey to Wales to bring Brie home. When she arrived, Brie was shaking wildly and clinging to a shelter worker.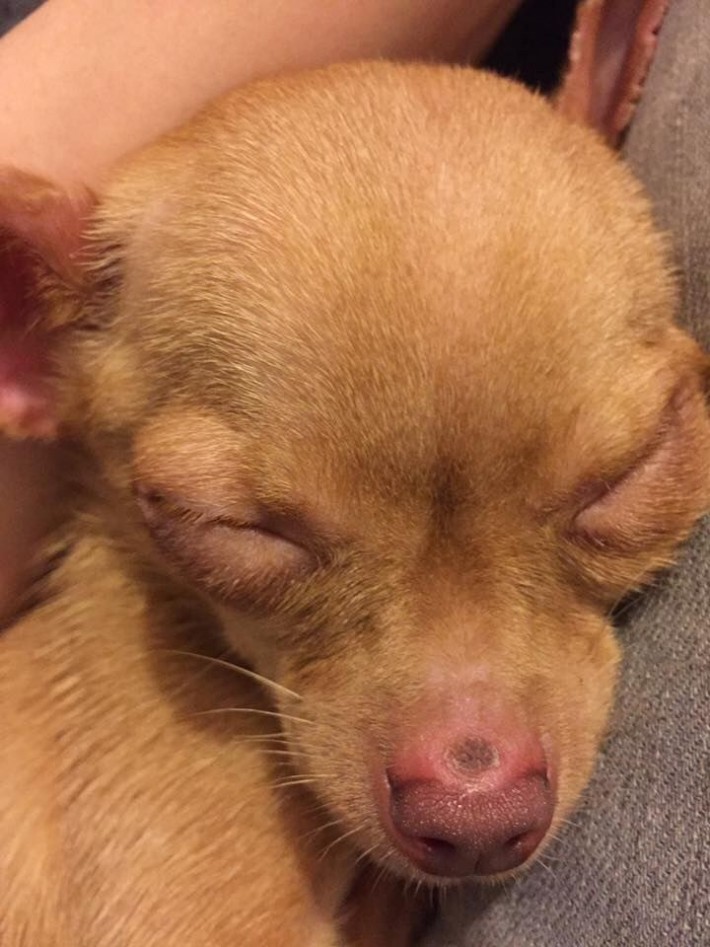 Claire Stokoe / Facebook
The shelter told Claire that Brie came from a puppy mill, and had scarring on her legs and scabs covering her ears. She had been used for breeding other teacup chihuahuas, and had given birth to two litters via C-section. Her tiny body had been through much more than she could handle.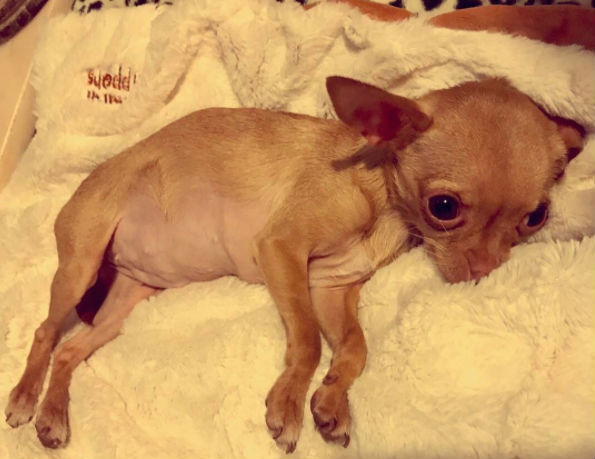 Claire Stokoe / Facebook
Poor little pup! Those weren't the only issues Brie faced; her story continues on the next page…