Stormy the Pit Bull is a cheery, happy dog who loves people and has a heart of gold. She is also the victim of a gunshot wound after a cop shot her.
The dog's owner, Sonya Davis, is devastated and says the dog is not vicious at all. There are conflicting accounts of the events leading up to Stormy's injury.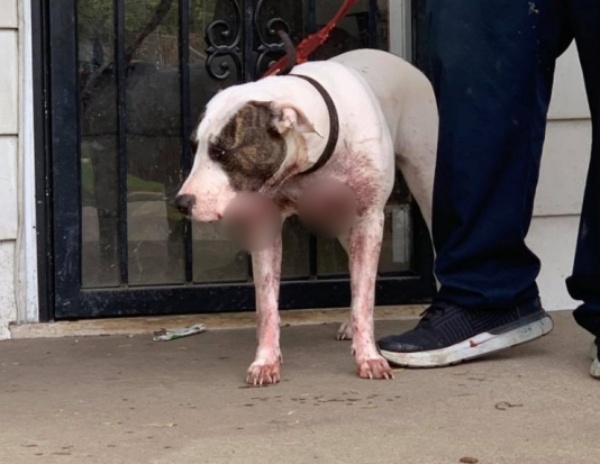 Source: Detroit Dog Rescue
Police officers responded to a call of a vicious animal in Davis' Detroit neighborhood. Relatives report that Stormy fled after a family member who was heading out for a walk with another dog.
Family members canvassed the neighborhood looking for the dog and one child flagged down a police car for help. Davis' son reports seeing a police car, watching the officer point a gun,  hearing the sound of shots fired, and the dog yelping.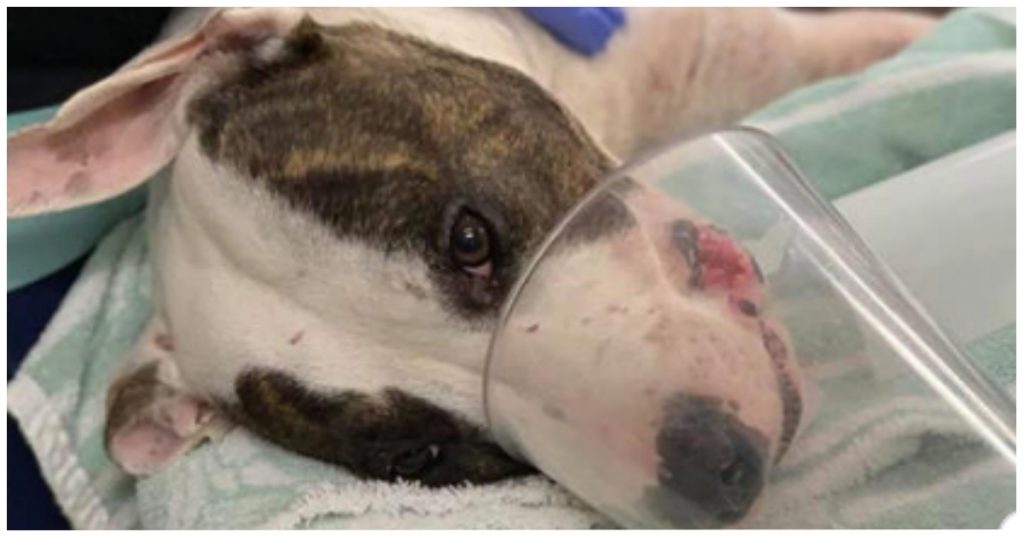 Source: Detroit Dog Rescue
"I ran down to see what was happening because I heard my dog. … As soon as she got hit, she ran off, De'Andre Davis reported.
Sgt. Nicole Kirkwood, a spokeswoman for the Detroit Police Department, "The officers who responded to a 911 call arrived to find two large, unchained dogs. As soon as he stepped out, 'one of the dogs came running toward officer, charging at the officer,' who fired at it."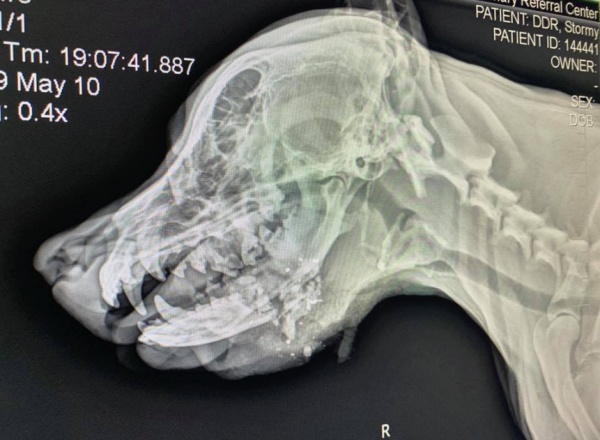 Source: Detroit Dog Rescue
The dog has a wound to her chest and jaw, which destroyed her lower jaw bone. It could take up to eight weeks and $8,000 for the dog to recover. Kirkwood says police acted appropriately but Stormy's mom disagrees. Police continue their investigation.
Please 'SHARE' to pass on this story to a friend or family member