On a stormy night, a new dad tucked his one-month-old daughter in, kissed his wife goodnight, then took his dog for a walk. Due to heavy winds, the door didn't completely latch when he came back inside.
This is unusual since this new dad is vigilant. He's aware that he lives in a busy city. And he even has security cameras installed.
But, this seemed to have happened out of pure fate. Several hours later, while the family slept, an injured stray can be seen wandering on the sidewalk. She then climbs the front steps, pushes the door open, and walks into the house.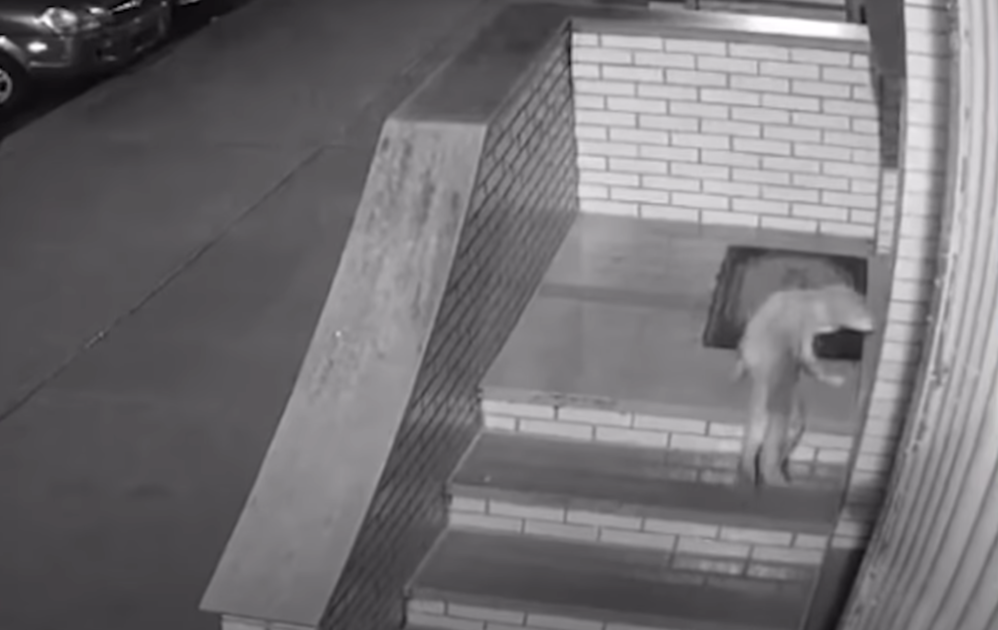 Source: The Dodo/Youtube
The next morning, the new dad wakes up to not one but two dogs. WHAT?! How did that happen? He walks over and greets this new dog. It was obvious she was in terrible shape.
To say she was skinny was an understatement. She also had badly injured paws as well and couldn't bear weight on one of her legs.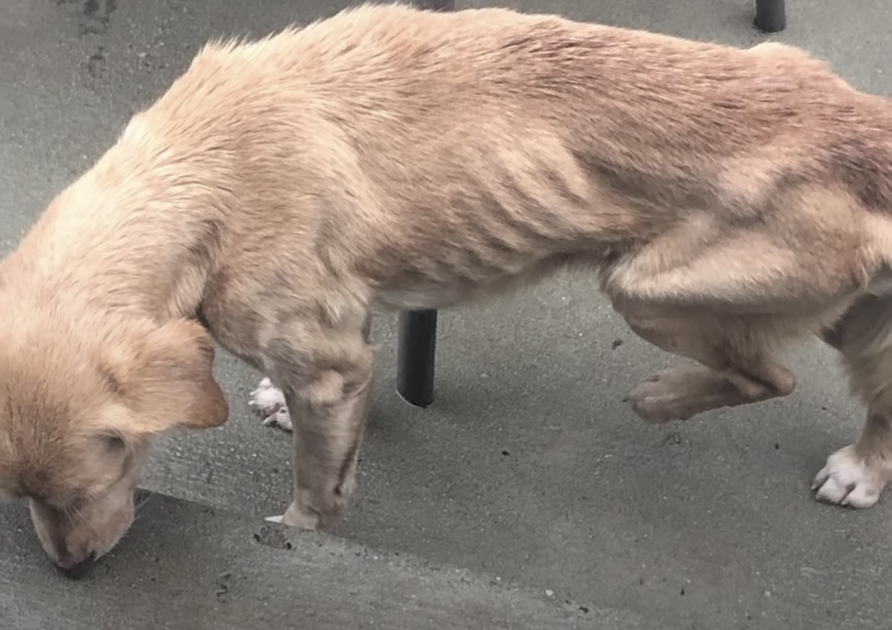 Source: The Dodo/Youtube
The new dad made some calls. He had two choices: to surrender her to animal control and she would be put in a shelter OR he could bring her to the vet himself.
He chose the latter. Once at the vet, she was scanned for a microchip and she didn't have one.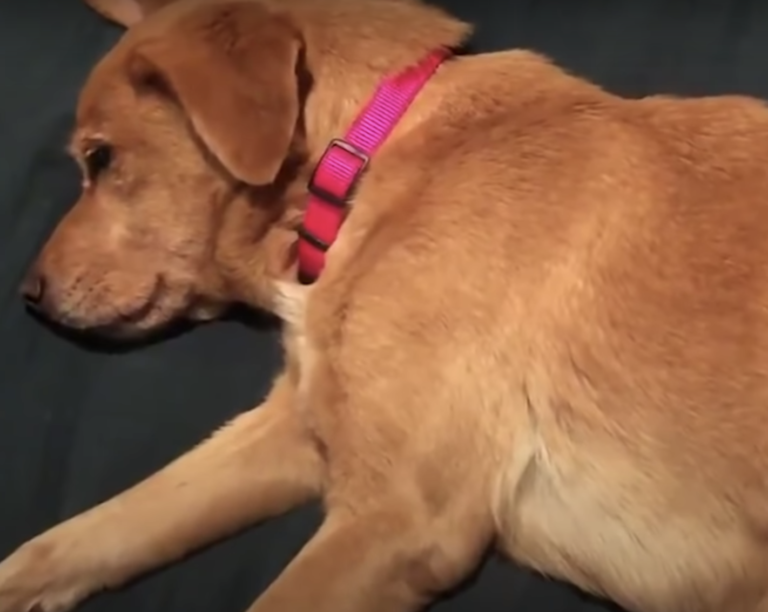 Source: The Dodo/Youtube
The vet then explained that she was in pretty bad shape. She needed a tooth extracted, antibiotics and, of course, a loving home to recover.
The family made it official. Or we should say that the dog did since she chose them. They named the nine-year-old pup Suzy.
After curiously reviewing their camera's security footage once they got home, the new dad is stunned. The door didn't latch from the. . .   >> Click To Continue Reading This Story. . .