In a shocking case of dognapping, a security camera caught two thieves casually driving up to a man's home, picking up his puppy from behind the fence, and driving away with the stolen puppy.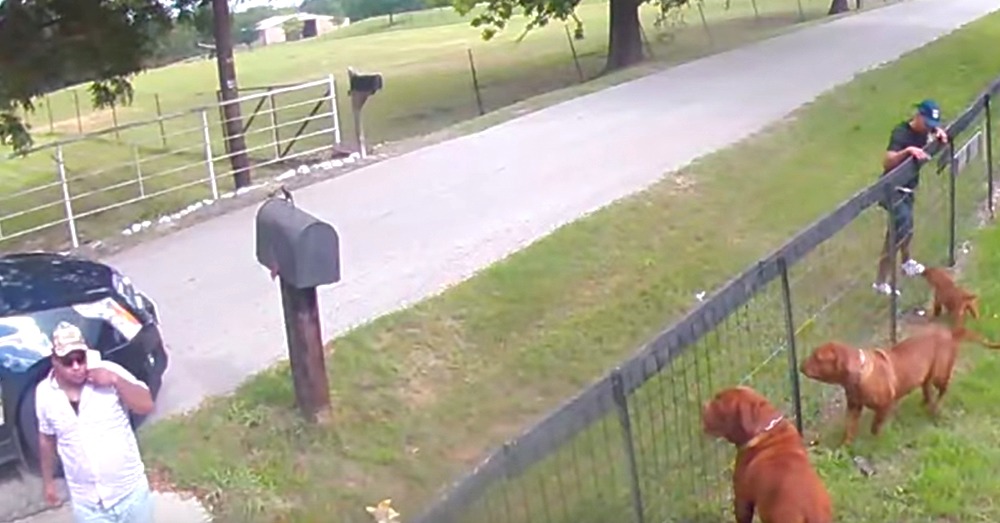 On October 6, two men drove up to Matthew Ivy's home in Mesquite, Texas, with the intention of stealing one of his puppies. One of the men distracted the other dogs, while the other man reached behind the fence and snatched the 10-week-old male French Mastiff named Chipper and took him back into the car before driving away.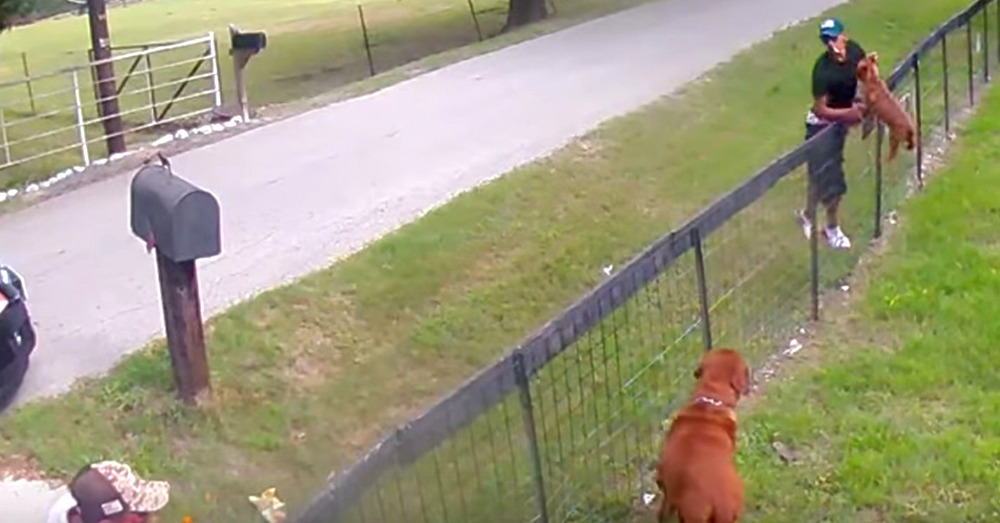 The men then sold the puppy to a man named Bryan Vasquez for $300. Vasquez did not know about the theft until later, when his wife showed him the security footage of the theft, which had gone viral by then.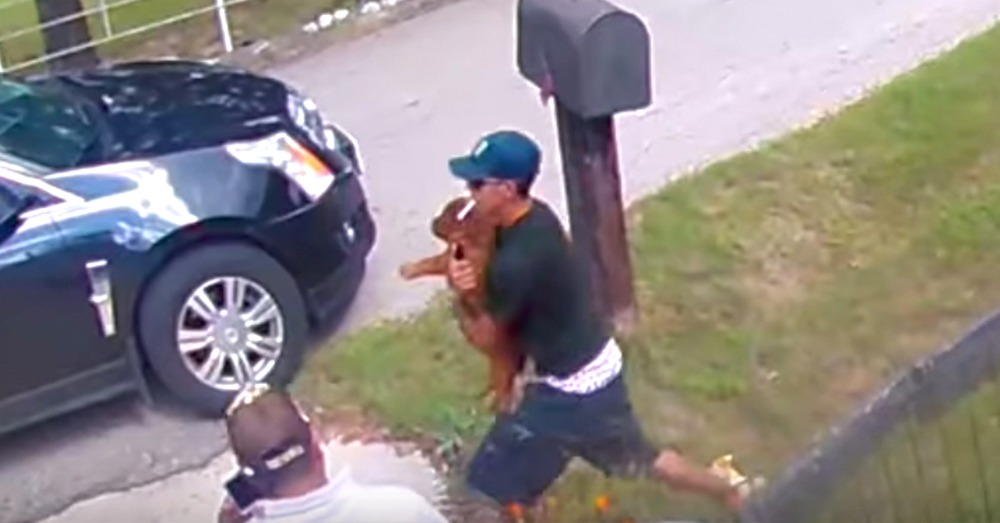 Vasquez immediately contacted a distraught Matthew Ivy and returned the puppy to him. The puppy is back safe and sound in his own home now.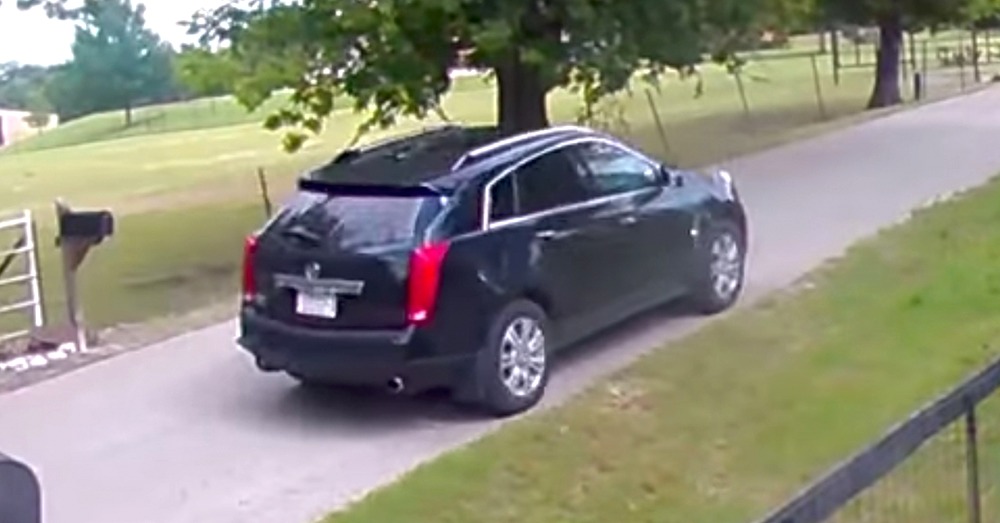 The two thieves, however, are still at large. The police are still looking for them. Matthew described the two men as "Hispanic males driving a dark blue, maybe black, Cadillac SRX". Mesquite police are looking for any information about the two men.
Check out the video below to watch how easily these two men stole the puppy and how lucky Matthew was to have set up a security camera.
Please 'SHARE' to pass on this story to a friend or family member