Humans have obligations to do the right thing. Sometimes doing the right thing requires very little. One such act, like seeing someone that needs urgent attention, and making the appropriate call, is pretty basic.
Just ask a 911 dispatcher and he or she will tell you about the floods of calls they get each day from concerned citizens.
Yet somehow, this precious dog wasn't just abandoned but she was also tied to a tree so she couldn't help herself THEN ignored for an entire day.
It took onlookers an entire 24-hour period to call the local rescue group.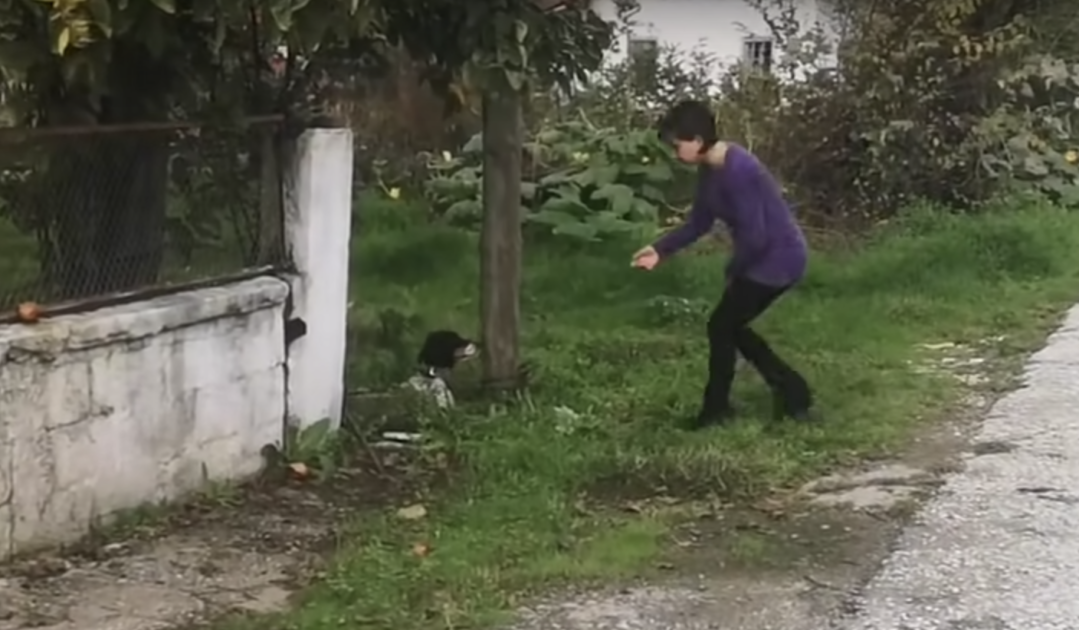 Source: DAR Animal Rescue/Youtube
Can you guess what made this dog's owner abandon her? She "misbehaved" by trying to eat food from a hunt that wasn't hers to eat. Yup. That's right.
The underfed dog was purposely starved so her hunting drive was stronger. Then, when she did what any starving animal would do, try to eat her kill, she was banished for it.
The cruel humans in this story are abundant.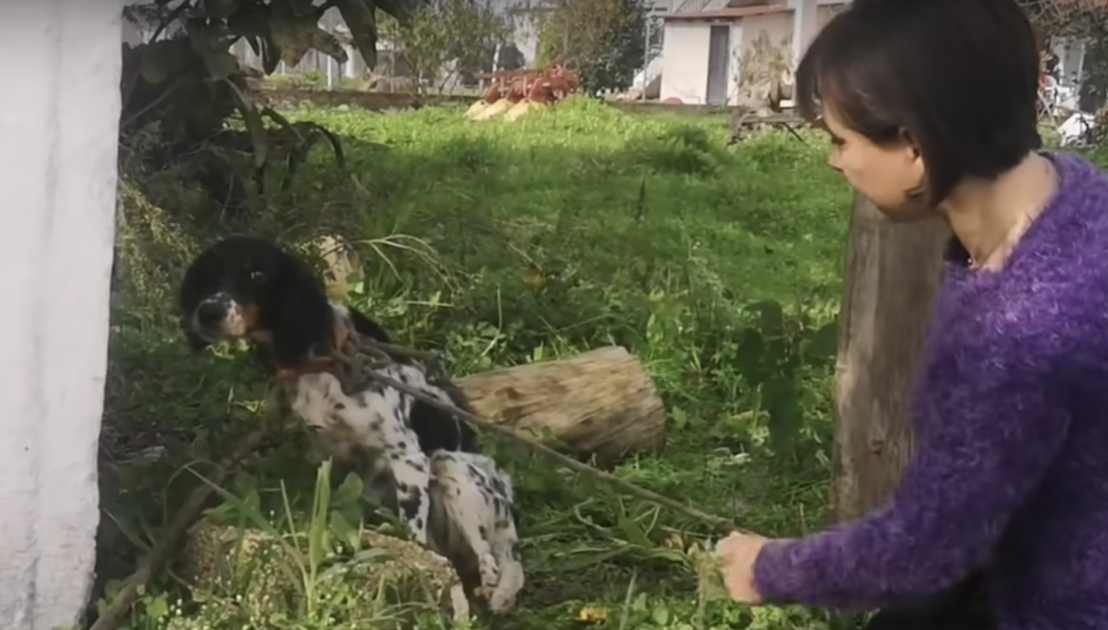 Source: DAR Animal Rescue/Youtube
Thankfully, DAR Animal Rescue was quickly on the scene eager to help the precious dog. She was so fearful that she froze when the rescuer tried to touch her. She cowered at every gesture as if she feared to be hit. What had this poor girl been through?!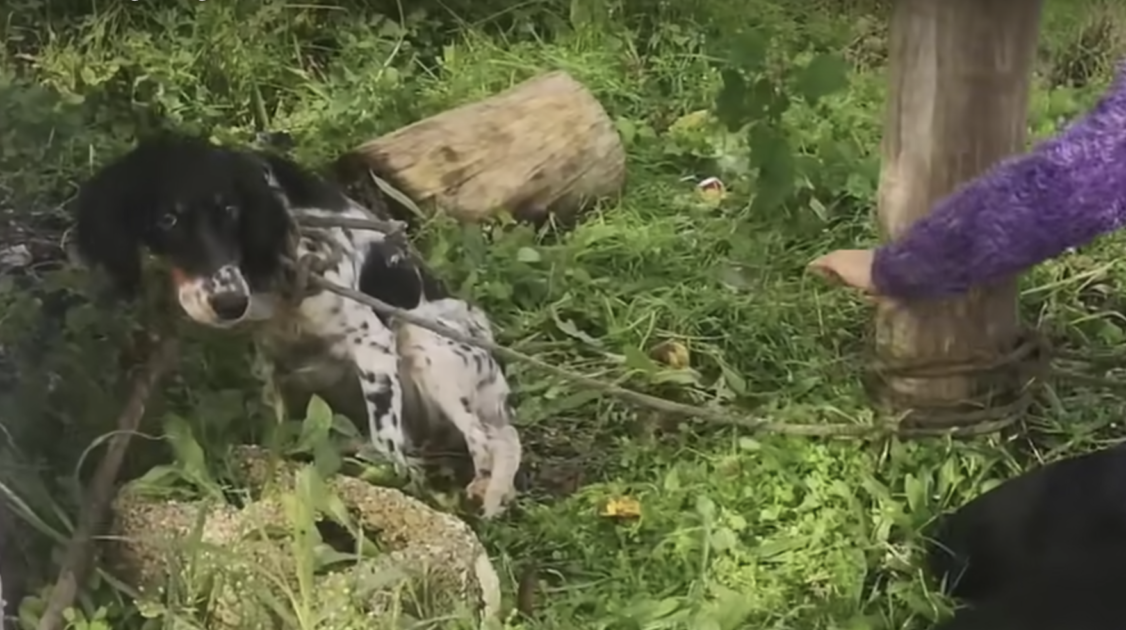 Source: DAR Animal Rescue/Youtube
The kind rescuer from DAR put the dog in the car then drove her to their vet. She was malnourished and needed treatment for some other problems but before long, she was released to the rescuers with a clean bill of health.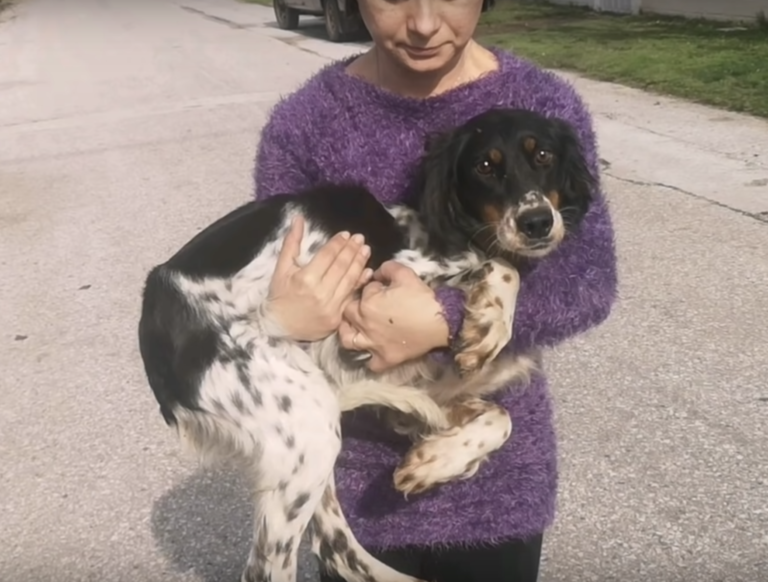 Source: DAR Animal Rescue/Youtube
Her next step was to go to DAR's shelter. One of the volunteers gives her a nice big bowl of food. She stands by it, terrified. She's not sure whether it's okay to eat it or not.
Can you guess why she's filled with so much fear? Yes, because the last time she ate something, she was punished for it.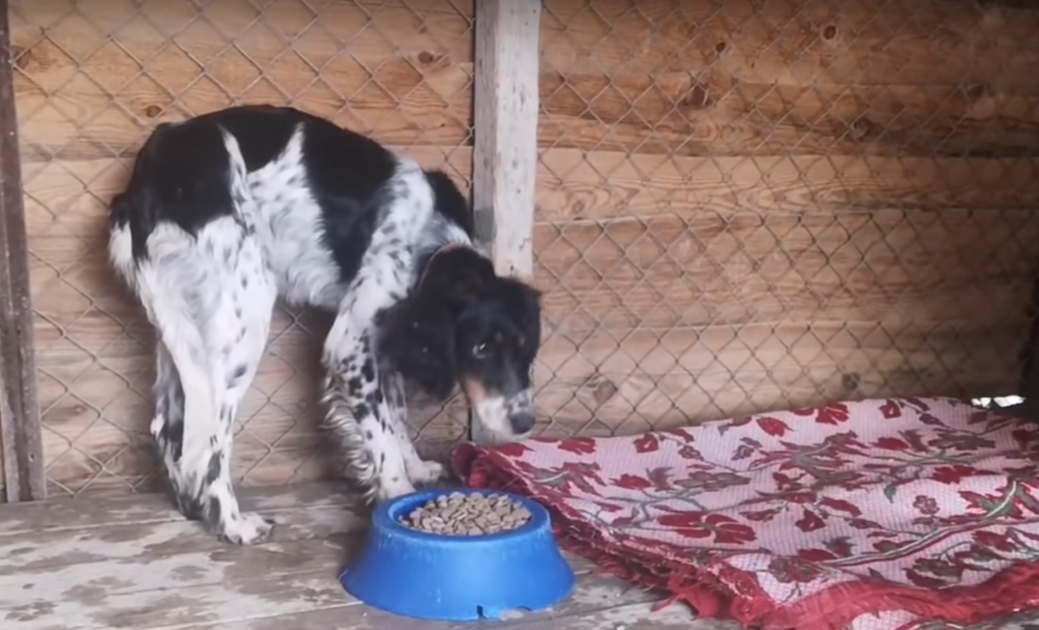 Source: DAR Animal Rescue/Youtube
The dog must learn next how to be around other rescued pups. She looks at them through the fence and sees that they're having fun and playing.
No one is harming them. They look happy! And guess what, she wags her tail.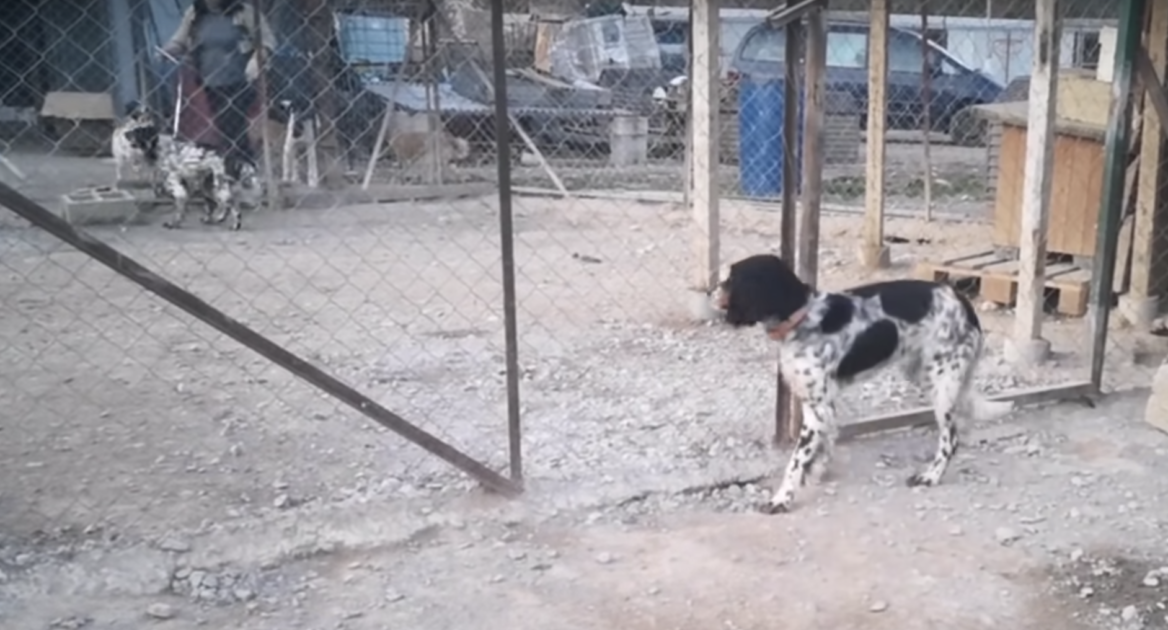 Source: DAR Animal Rescue/Youtube
The tail wags are an excellent first step but there's a long way to go still. The dog is safe, comfortable and well-fed but she's still very fearful.
Luckily, a lot of other dogs came to DAR this way and the kind humans were able to transform them, bit by bit, with encouraging attention and exposure to affection.
Plus, seeing other happy dogs nearby helps too.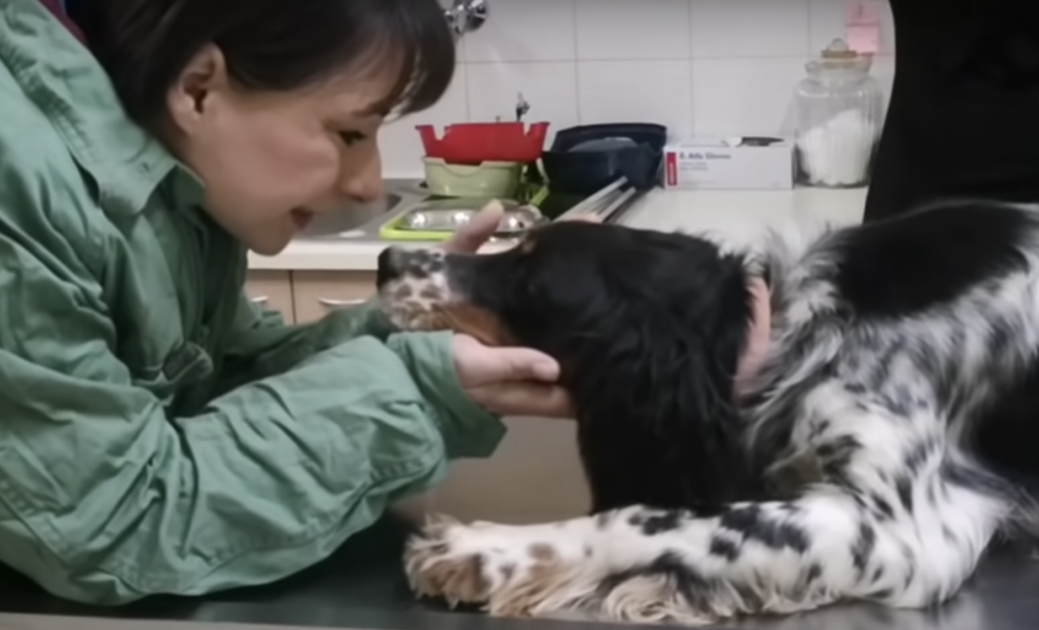 Source: DAR Animal Rescue/Youtube
Once she's rehabilitated to where she's more comfortable around humans, this sweet girl will be available to go to a loving home. We are rooting for her all the way!
Remember just how important it is to be patient with rescued dogs. None of us can know their story completely. We can't wait until you find a loving home, precious girl!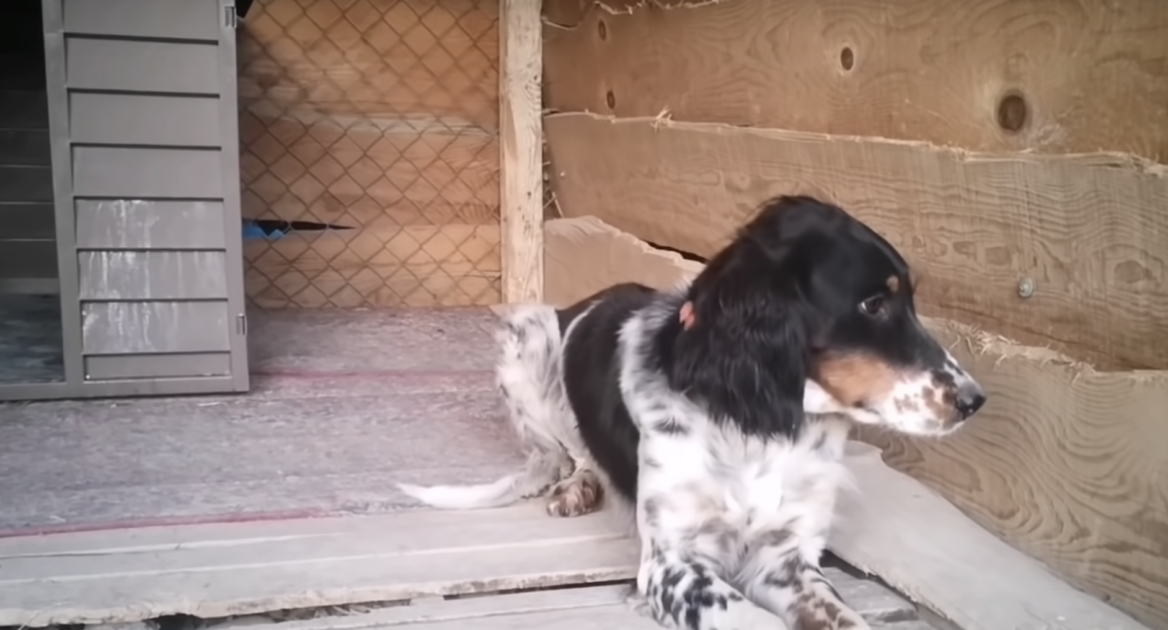 Source: DAR Animal Rescue/Youtube
To support DAR's efforts, click play on the video below!
Please 'SHARE' to pass on this story to a friend or family member