A young girl is alive and unharmed after two robbers broke into her aunt's South Fulton, Georgia home and threatened to shoot her, all thanks to her little guard dog, Starlet.
The two-year-old Yorkie helped distract the the robbers after they kicked open the front door and pointed a gun. Starlet may be little, but she held her ground and continued to bark at them.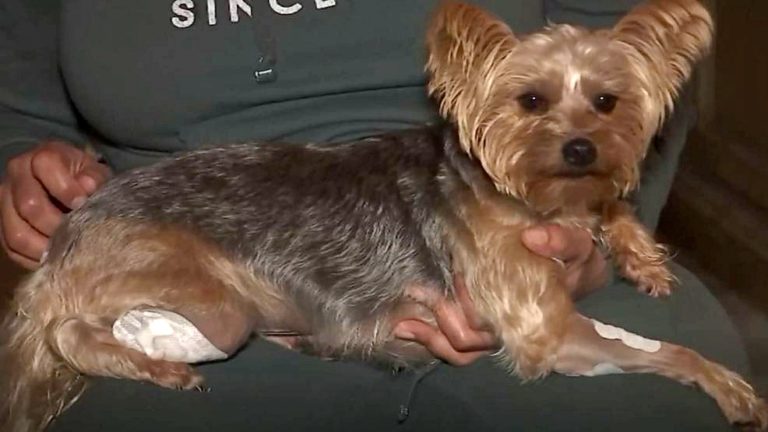 Source: WKRG/Youtube
The men shot Starla twice, but despite her injuries, she remained persistent. This gave the little girl enough time to escape through the garage.
The men went toward the little girl, but Starla chased after them. Eventually, the robbers left the house, jumped in their car and sped away.
Starla was rushed to the vet for her injuries. She was shot in her front leg and back leg, but is expected to make a full recovery.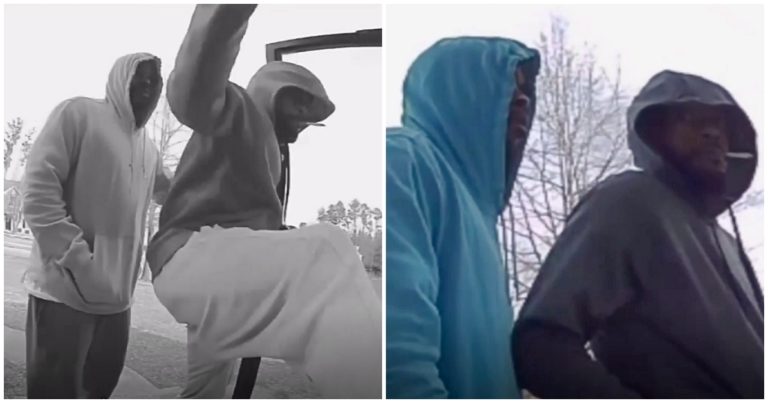 Source: WKRG/Youtube
The break-in and men's faces were captured on the home's Ring doorbell camera, but police are still searching for them.
"They're cowards. I think that, you know, if you know anything, please turn them in," Dion Ewing, the homeowner and little girl's aunt, told ABC News 4.
Please 'SHARE' to pass on this story to a friend or family member