Burreaux is a Black Labrador puppy who was among 3 puppies rescued from a high-kill shelter by the workers of "The Humane Society of Northwest Louisiana". The other two puppies are named Joe and O.
After rescuing the pups, the shelter workers began searching for forever homes for the 8-week-old littermates. But they noticed that something was off with Burreaux, the runt of the litter.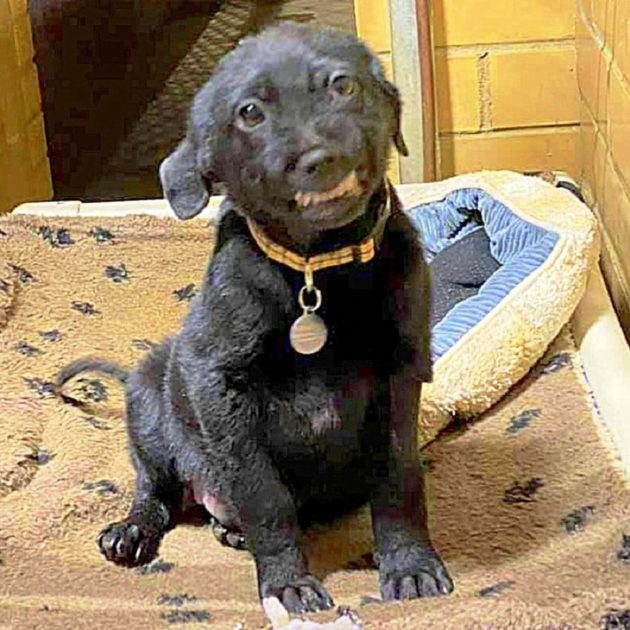 Source: Humane Society of Northwest Louisiana/Facebook
Unlike his healthier siblings, Burreaux's health was heavily compromised due to parvovirus. But the little boy proved to be a fighter as he steadily recovered and developed a playful personality.
The observant puppy even realized that the shelter's visitors would always leave with a dog who was friendly!
Determined to find a home for himself, Burreaux started smiling brightly at every shelter visitor in the hopes that someone would find him friendly too and adopt him!
When the staff shared a video of his toothy grin on their social media, thousands of animal lovers fell in love with Burreaux's endearing smile and hope-filled eyes!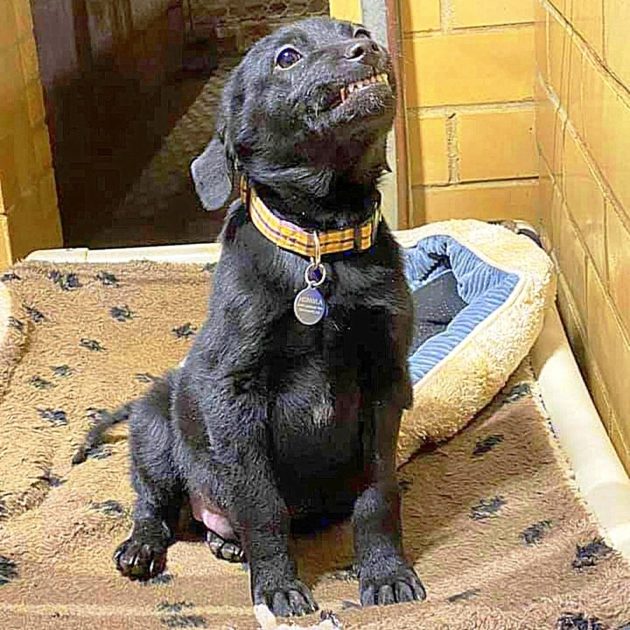 Source: Humane Society of Northwest Louisiana/Facebook
Soon, the shelter was flooded with adoption applications for little Burreaux. After screening through several potential families, the staff picked Hollie King as Burreaux's new mom.
Hollie and her family are thrilled to welcome such a smart and affectionate puppy into their home, and have re-christened him as "Pappy".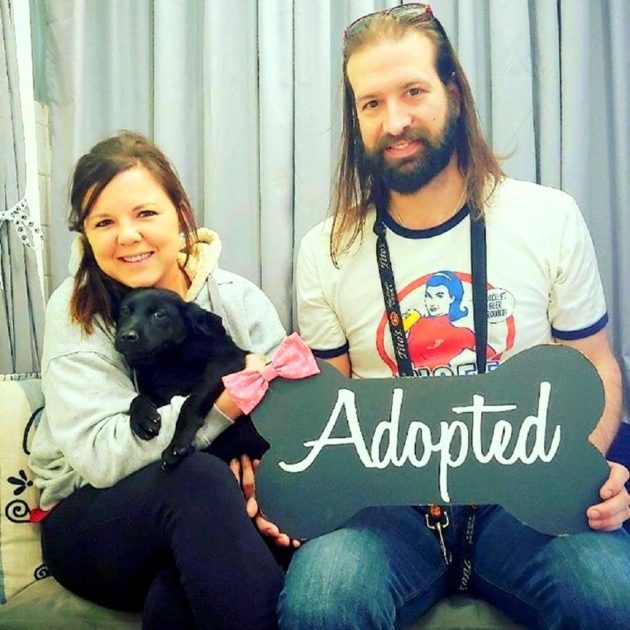 Source: Humane Society of Northwest Louisiana/Facebook
Hollie has revealed that Pappy has developed some unique hobbies like munching on the grass, watching movies, and stalking his parents!
Meanwhile, the shelter has updated that Pappy's siblings and many other shelter dogs were able to find forever homes due to Pappy's smile going viral on social media!
It's incredible how Pappy unknowingly ushered happy endings for so many of his shelter mates!
Click the video below to watch Pappy's adorably heart-melting smile that changed so many lives for the better!
Please 'SHARE' to pass on this story to a friend or family member