Police Officers were giving eviction notices in a Fort Lauderdale, Florida neighborhood when some kids told them about Dice, a three-year-old Pit Bull mix who had been locked in a cage outside of an apartment.
Dice was left in the backyard by the tenants who moved away and didn't have any food or water. If it weren't for those kids, Dice never would have survived.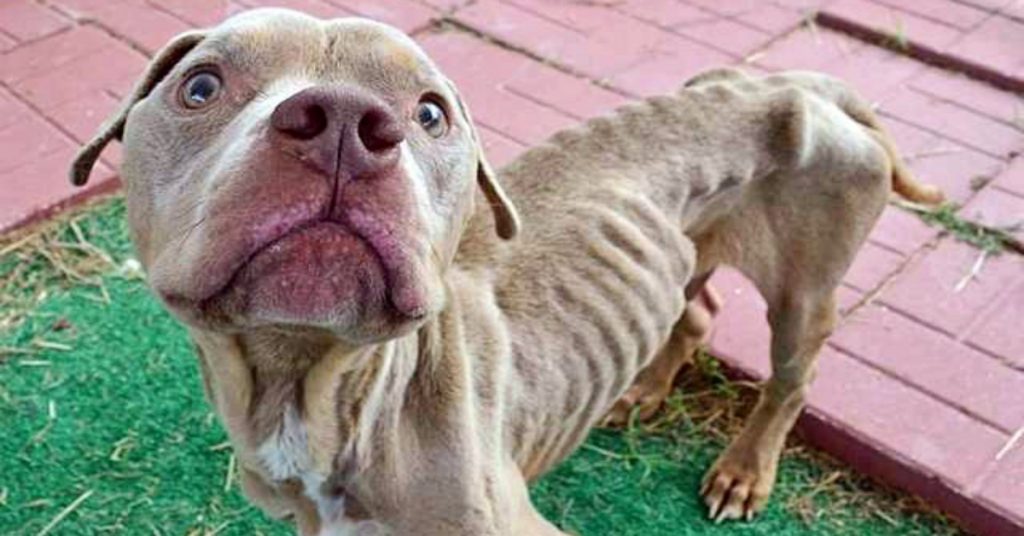 Feeling Fine Rescue
Dice, who was thought to have been out there for a week or longer, was so malnourished you could see every rib poking out of him. But rescuers say this didn't happen in just a week. Dice's previous owners had neglected hi for quite some time before that.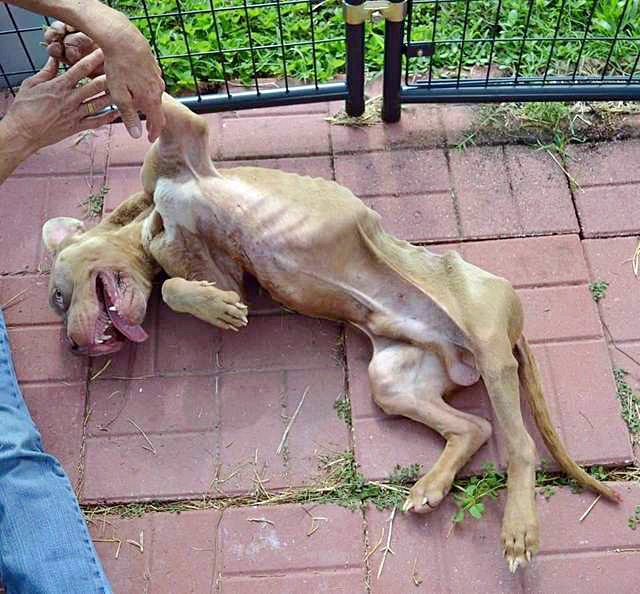 Feeling Fine Rescue
The cops called animal control who brought Dice to a local shelter. Tracy Godin, cofounder of Feeling Fine Rescue, heard about Dice and pulled him from the shelter the next day.
She brought him to the vet, where they learned he was dehydrated and anemic. He was 35 pounds underweight and was so weak that he couldn't even walk on his own. Dice wouldn't have survived another day in that cage.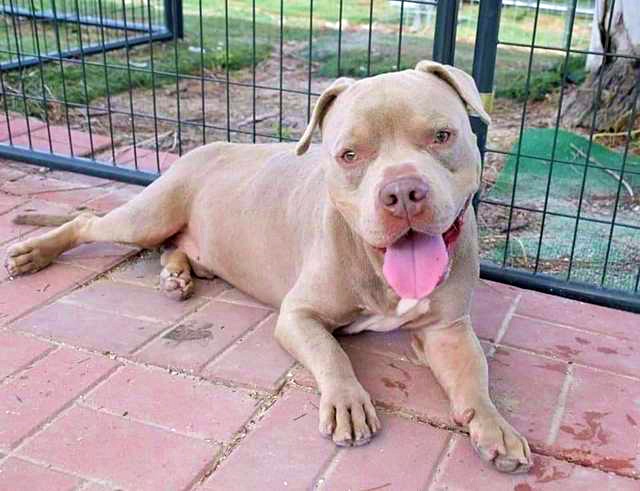 Feeling Fine Rescue
Dice stayed at Feeling Fine Rescue, which Godin and her daughter run from their home. They were astounded by his quick recovery. Within the first week, he gained ten pounds.
Less than two and a half weeks later, Dice had already reached the 65-pound mark that he was supposed to be. He looked like a whole different dog but now he was finally healthy!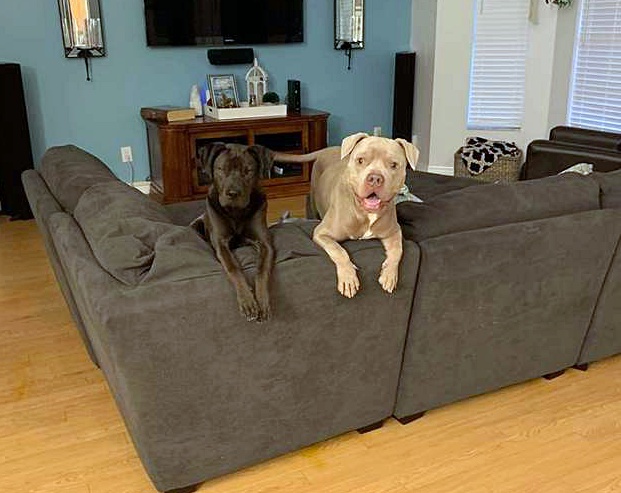 Feeling Fine Rescue
It didn't take long before a family saw Dice and fell in love with him. They did a meet-and-greet with Dice at their home, where he met the two pups they already had. It meeting went well and the family wound up adopting Dice just a few days later!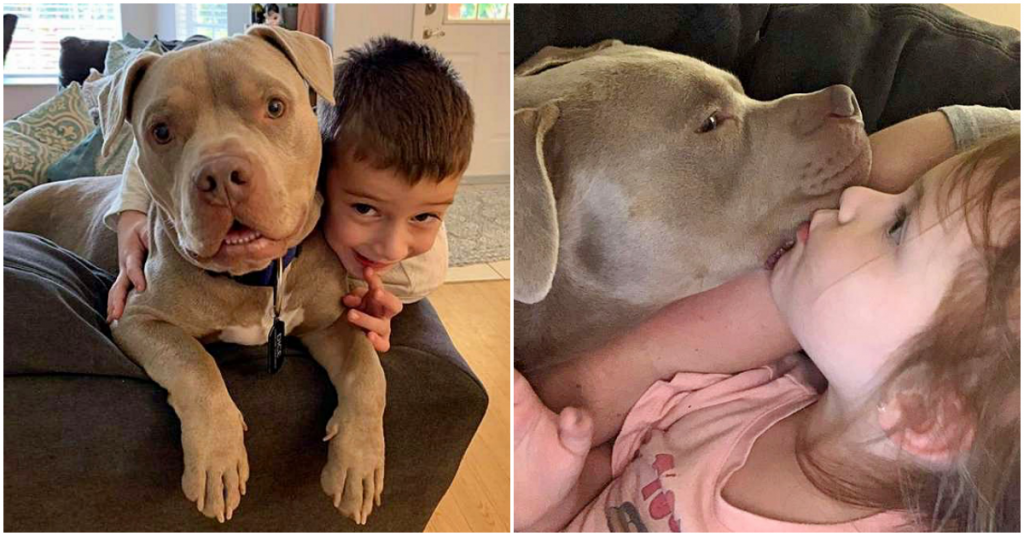 Feeling Fine Rescue
Dice has adjusted perfectly to his new home, and they absolutely adore him. Aside from two doggy siblings, Dice also gained two little human siblings who love him so much!
Please 'SHARE' to pass on this story to a friend or family member