When on duty, Shiloh the K9 is a formidable force in Farmington Hills, Michigan.
For the past 3 years, this brilliant furry officer has been detecting explosives and patrolling around diligently with his human cop partner, David Ackerman.
But the moment he knows his work is done, Shiloh turns into an unapologetic goofball!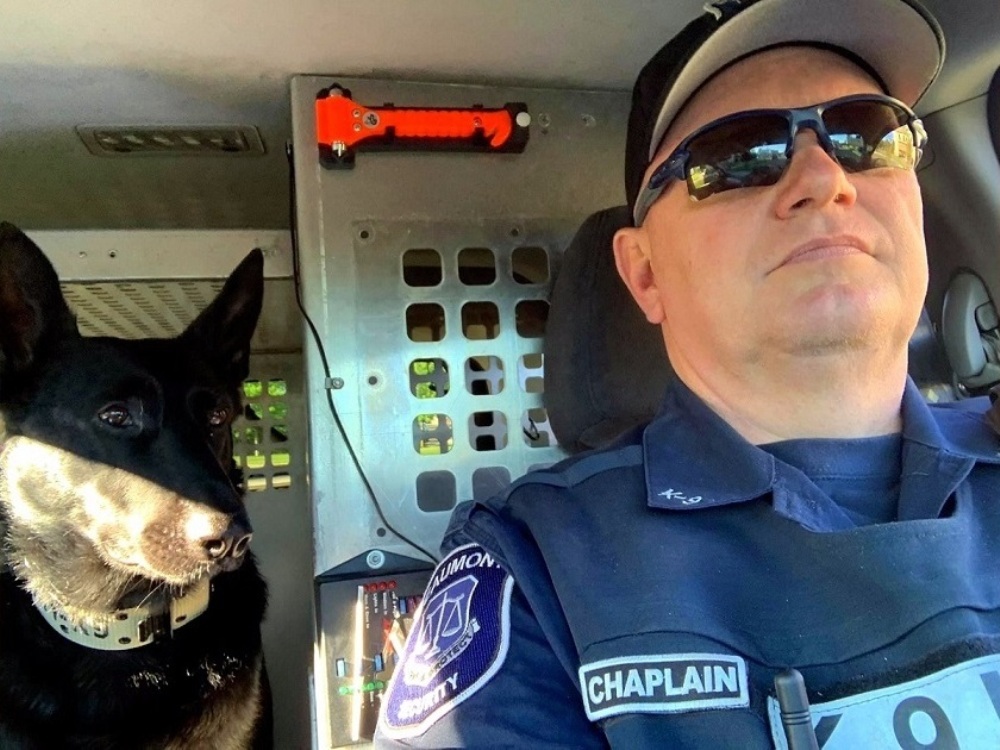 Source: K-9 Shiloh/Facebook
For the past few months, David had been noticing that his patrol car seat was unusually warm even after he was gone for a long period of time.
He knew that Shiloh was trained to remain in the backseat no matter what, so the whole thing was a mind-boggling enigma for the cop.
But when David realized that the partition door latch was broken, he had every reason to be suspicious of Shiloh.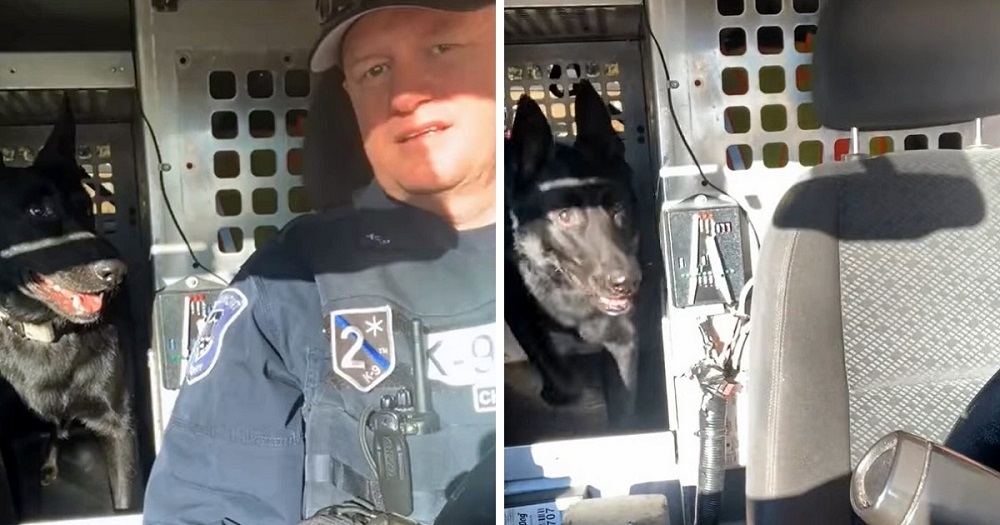 Source: @k9Dave18/U.S. Going Blue/Facebook
In this video, we see David planting a hidden camera to find the "mysterious entity" that steals his seat while he's away.
As expected – the second David leaves the car, Shiloh immediately opens the partition door and sneakily hops into his dad's seat!
He proudly basks in the sunshine falling on the front seat, while keeping an eye out for crime! What a smart boy!
We can't stop laughing at Shiloh's hilarious "everything's-fine-nothing-happened" face as he nonchalantly greets David on his return.
The guilty boy literally overdoses his dad with kisses to make up for his innocent rule-breaking antics!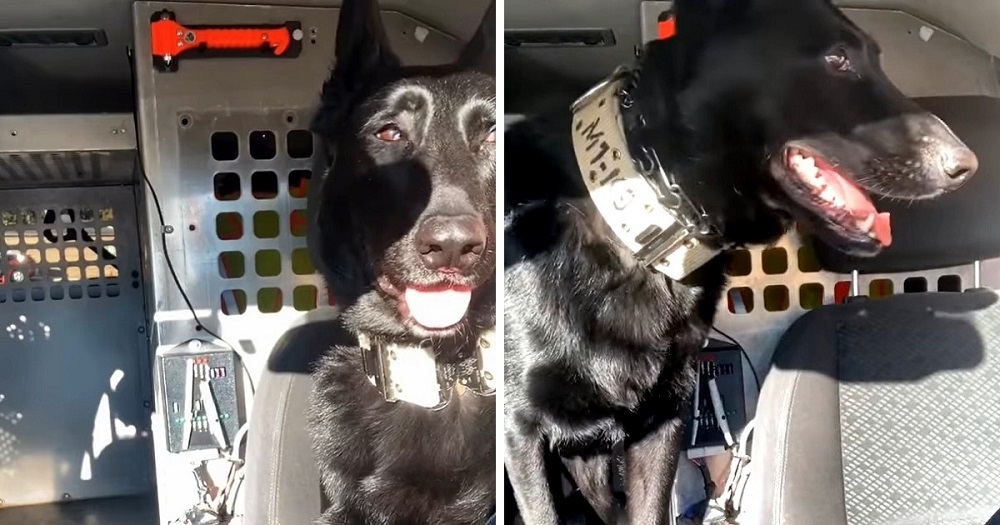 Source: @k9Dave18/U.S. Going Blue/Facebook
The partition latch was fixed soon after Shiloh got busted. But now, David intentionally leaves it open from time to time to let the hardworking K9 enjoy some well-deserved front seat glory! Shiloh's definitely one cool K9!
Click the video below to watch Shiloh getting caught red-handed while "shamelessly" stealing his dad's seat!
Please 'SHARE' to pass on this story to a friend or family member
https://www.facebook.com/USGoingBlue/videos/288904962541429/