Sherrilyn Miller took her dog to the groomer like she always did, but her recent visit was far from ordinary.
The woman dropped her 2-year-old emotional support dog, Winter, at a PetSmart grooming location in San Leandro, California.
Miller paid extra to have bows put on the dog's ears. When she picked her pooch up after the appointment, things seemed fine and she complimented the groomer on a job well done.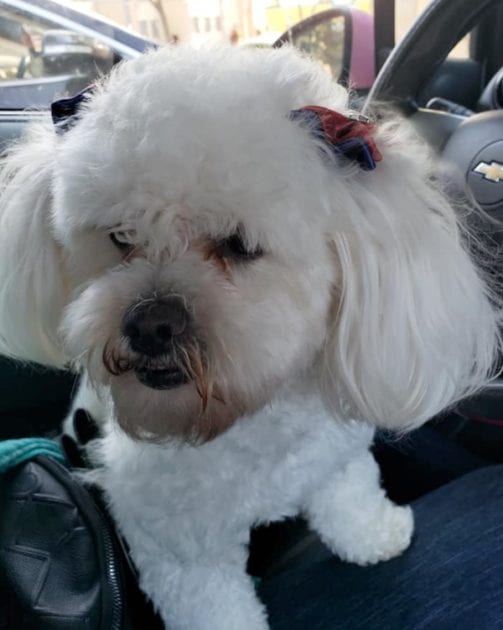 Source: Sherri-Lyn ShearBear Miller/Facebook
By the next morning, Miller says Winter became lethargic and liquid was oozing from the dog's ears. She took a closer look at the bows on Winter's ears and noticed they were wound so tightly that the dog was suffering.
Though bows are supposed to be attached to a dog's fur, Miller says these bows were wound around Winter's actual skin.
"Her ears looked like black coal, that's the only way I can describe it," Miller said.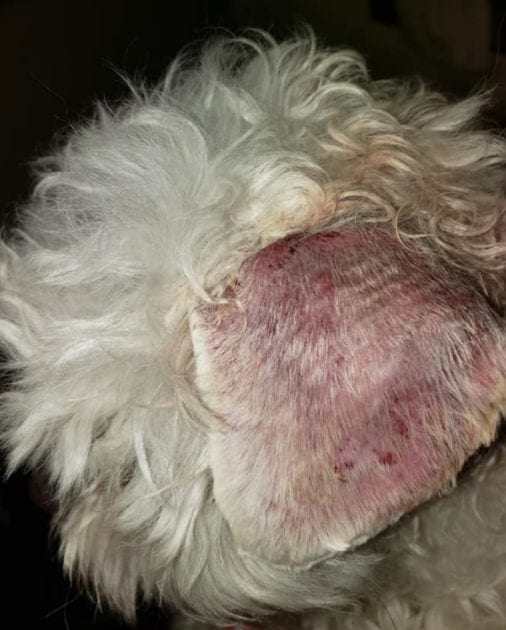 Source: Sherri-Lyn ShearBear Miller/Facebook
She rushed the pooch to the veterinarian to try and save her life. Allegedly, the rubberbands stopped the flow of blood to Winter's ears and they were both inflamed with blood blisters.
The vet drained the dog's ears and Miller discovered how close to death Winter was in that situation.
She says her vet reported the dog would have lost her ears or worse if another 24 hours had passed.
Miller is suing PetSmart and wants them to stop their policy of putting bows on dogs. She said they can use bandanas instead.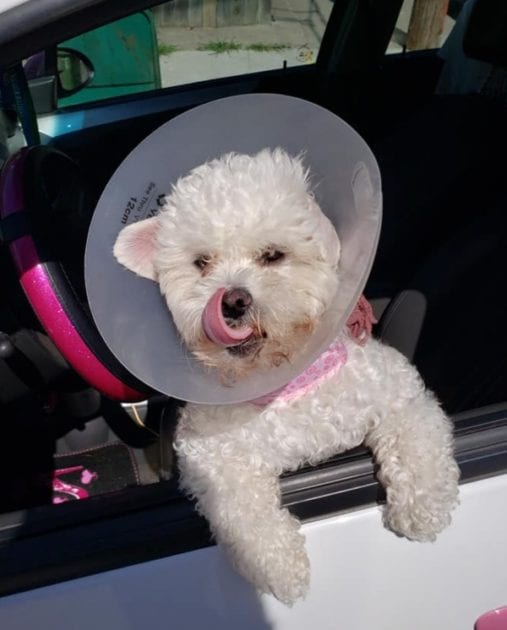 Source: Sherri-Lyn ShearBear Miller/Facebook
"Just stop doing them; it's simple," she reported. "You can't continuously hurt or kill our loved ones. … It's not worth the $3. To me, this is so cut and dry."
The lawsuit does not specify an amount for damages but PetSmart issued a statement they do not comment on any pending cases.
H/T: Mercury News
Please 'SHARE' to pass on this story to a friend or family member