Justin Scott is an EMT who works in Los Angeles, California. To say EMTs have a difficult and trying job is an understatement. They work long hours, saving the lives of people who have been in horrible accidents.
No call is ever easy, but one of them turned Justin's world upside down. He was called to the scene of a car accident, only to realize that the victim was one of his best friends. He wound up passing away, and Justin's life was never the same.
His wife Sara, who is also an EMT, worked opposite schedules of him. When she was at work and their kids were at school, Justin was home alone with his thoughts, which wasn't such a great idea considering how depressed he was.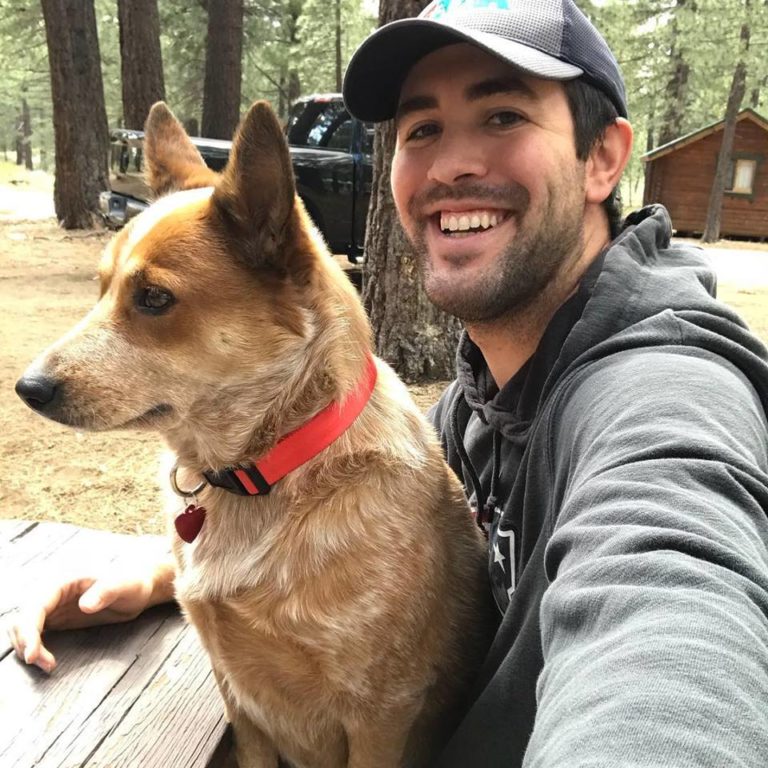 Facebook/Justin Scott
Justin decided to visit his local shelter and adopt a pup to be his therapy dog. He figured the companionship would help him get through each day a little easier.
He looked at his new dog, Shelby, and said "I saved you and now I need you to save me," and that's exactly what she did. Justin wrote on Facebook that Shelby "pulled him out of the grips of hell."
But Justin was living a nightmare all over again when Shelby went missing in the woods on July 4th while they were camping. Shelby got startled by a noise and ran off into the woods. Justin and his family looked all day and night for her, but to no avail.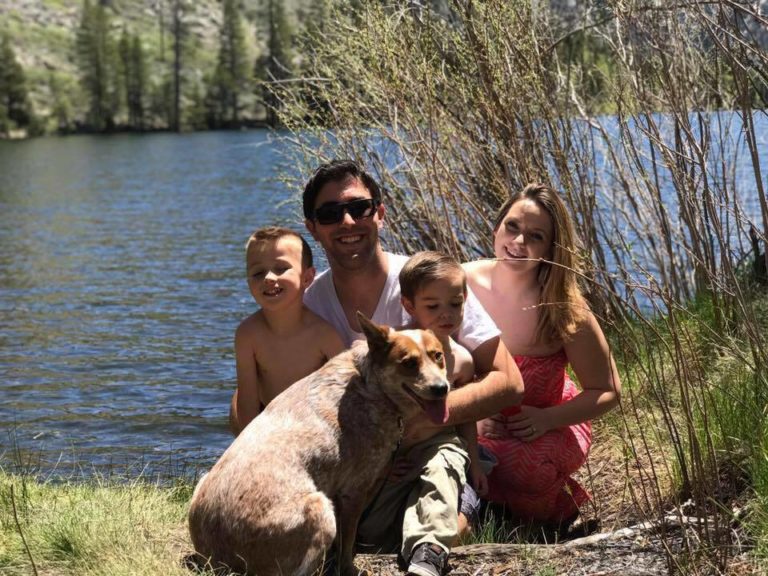 Facebook/Justin Scott
Eventually, they were forced to go home without their beloved pet, and were absolutely heartbroken.
But Justin would do anything to find his therapy dog. Shelby had helped him so much since he adopted her, and now it was his turn to help her.
Justin got in touch with Babs Fry, founder of A Way Home For Animals, and told her about Shelby. Fry's organization helps people find their missing pets.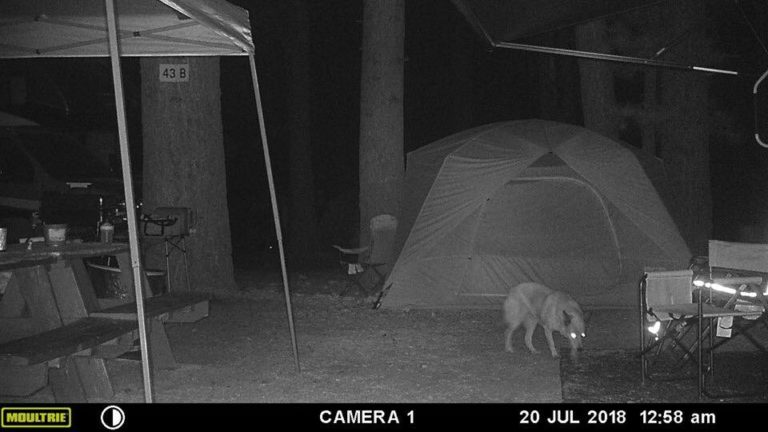 Facebook/Babs Fry
Fry drove nearly ten hours to the campground to put out traps. It turns out that Shelby returned to the area where she last saw her family, but kept leaving because of the bears that were messing with the traps.
Fry explained that lost dogs usually always return to look for their owners. If your dog goes missing somewhere, her advice is to stay put rather than spread your scent looking for them and to "wait quietly for them to decompress and come back." She also says it's a good idea to leave items with your scent on them so they'll keep coming back to look for you.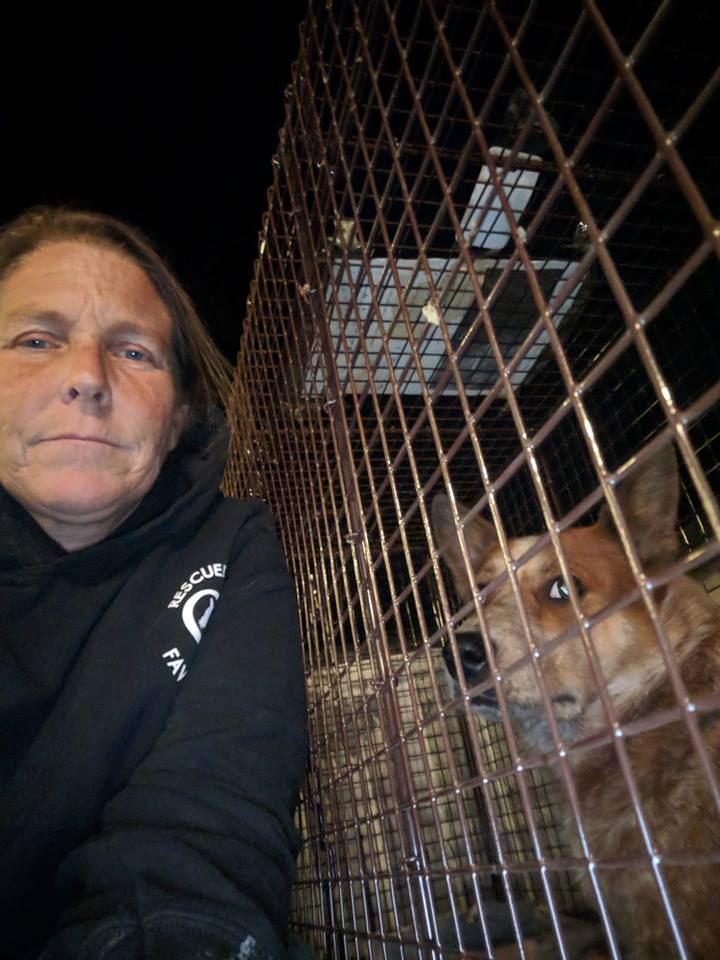 Facebook/Babs Fry
Eventually, Fry was able to lure Shelby into one of the traps one night with food. 28 days later, Shelby was finally safe!
Fry brought Shelby back to her rescue, where Shelby's family was waiting for her. Their reunion is so heartwarming! Once Shelby realized that her family was there, she couldn't stop wagging her tail. Then she rolled over near her dad for some belly rubs.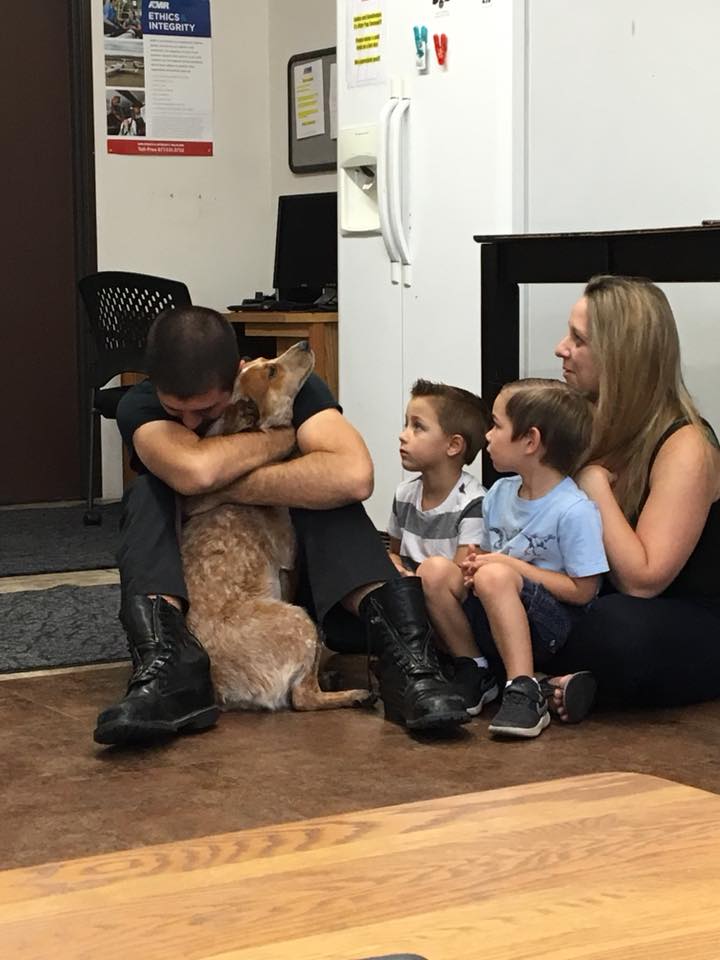 Facebook/Babs Fry
They brought Shelby to the vet and she is doing great. She is now safe at home and so relieved to be back with her loving family!
Watch their tearful reunion in the video below:
Please 'SHARE' to pass on this story to a friend or family member
Shelby is home safe and sound. She had her vet check a few hours ago, she got a few proactive things done but overall she's looking great! Thank you to everyone that helped bring our Shelby home. We couldn't have done it without the amazing outpour of help, prayers/ well wishes, and uplifting comfort. A small portion of the list that deserves our thanks is our family and friends, our extended AMR family, my A shift family and especially my partner Alfred Guerrero that kept my spirts up as much as he could while I was stuck at work wishing I could be up north looking, the campers and staff of Annette's mono village, the Mono County Sheriffs dept, the Mono County Animal Control, everyone online and the people we came in contact with on our adventure to get our Shelby back. A special thank you to Babs Fry and Mike Noon, with out both of you and all your skills, effort and compassion we would have never gotten Shelby back. Thank you to everyone involved. And the last person to thank is my amazing wife Sara Scott, you went above and beyond to look for Shelby. You lived out of the explorer for a week while fending off bears and keeping eyes on the trap set and checking trail cams day and night. You always stayed positive and though we didn't see each other for about a month between work and one of us going up north as we took turns, you loved me through it all. I love you! To wrap it up I want to say thank you to everyone involved personally or online, the Scott family loves you and can never repay you for bringing our family back together

Posted by Justin Scott on Wednesday, August 1, 2018