Shelagh the dog was on a plane flying to her new life. Behind her was a past she'd like to forget, filled with pain and abuse.
Sadly, her former owner had dumped her in the woods in Pennsylvania, a mile from the nearest road, and left her there to die.
Luckily, a man heard cries coming from the woods in his backyard and went to investigate.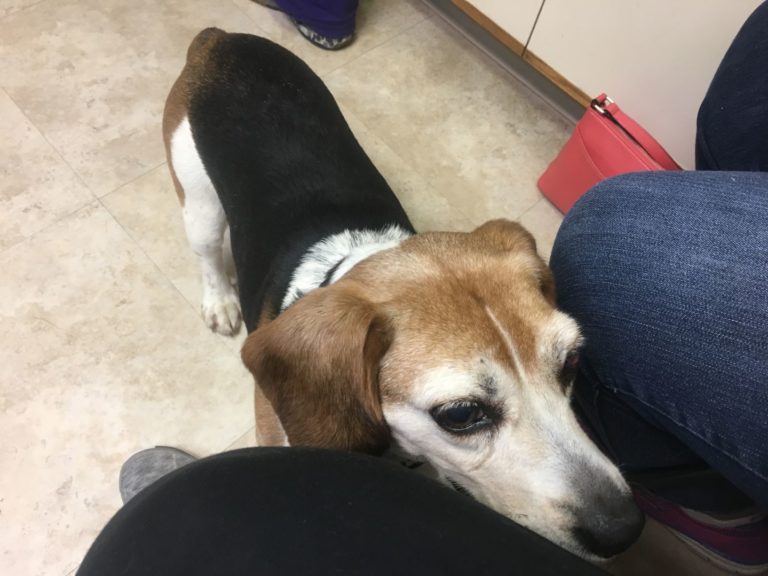 Petfinder
That's when he saw Shelagh, curled up next to a log, whining and begging for someone to save her. He picked up the poor pup and immediately posted on Facebook to see if anyone could help.
Beth Rimer, the co-founder of Road Trip Rescues, agreed to take the dog in. Shelagh was examined at the vet, and they learned that she had glaucoma.
She required emergency surgery, which unfortunately led to the removal of both of her eyes.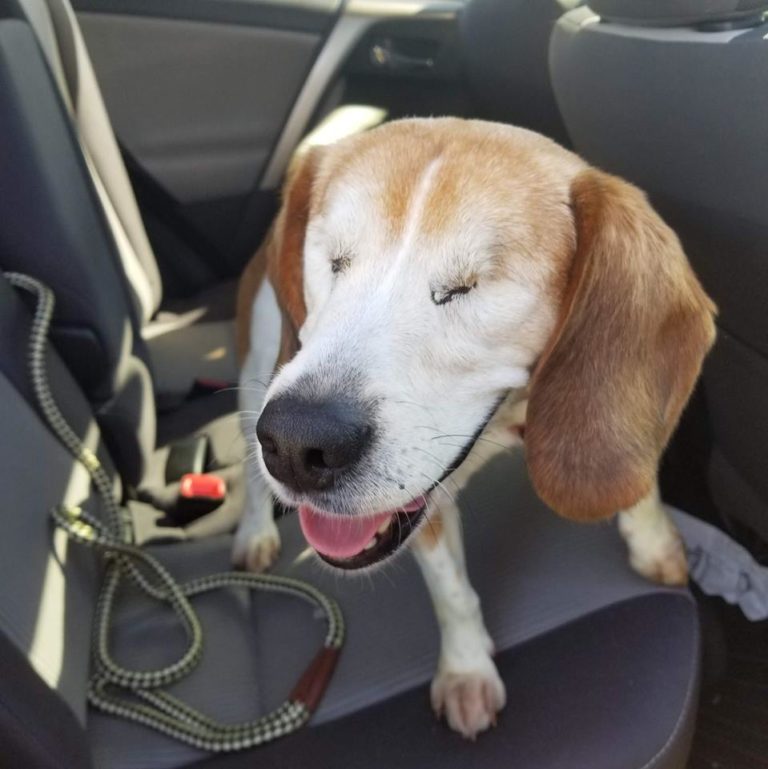 Facebook/road rescues
Shelagh stayed with Rimer for the next few months while she healed and recovered.
In the meantime, she posted her online and received tons of applications from people who wanted to give this sweet pup a loving forever home.
One of those applicants was Renee Langdon from Indiana, who had just lost her beloved dog and was searching for a new one.
As soon as she saw Shelagh's picture online, she knew that she was the one.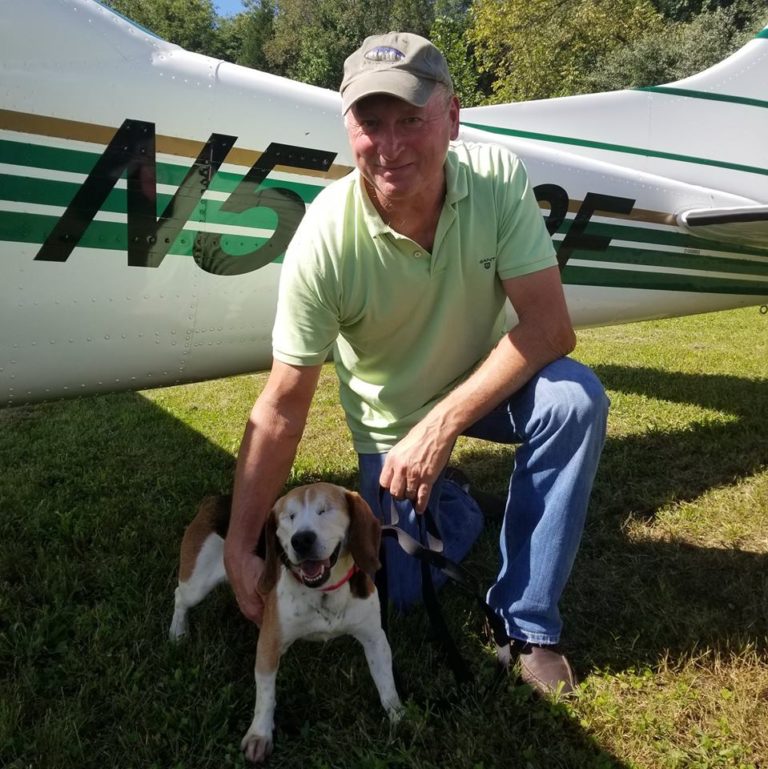 Facebook/road rescues
Langdon contacted Pilots and Paws, an organization that flies adopted dogs to their new homes. They agreed to fly Shelagh to her new home in Indiana.
Langdon waited at the airport for her new furry companion with open arms. Their first meeting was so heart-warming.
Shelagh may not be able to see, but she surely was feeling a lot of love!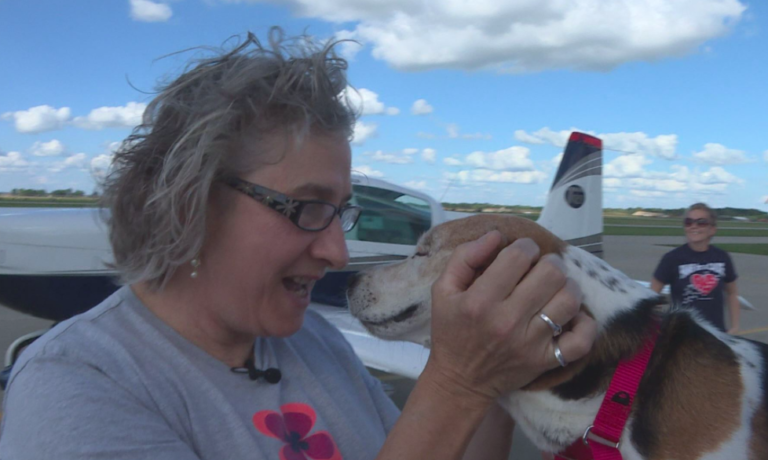 Facebook/road rescues
"They see with their heart. The dog may not have eyes, but that is inconsequential," Langdon told WSBT.
Watch more of Shelagh's rescue in the video below:
Please 'SHARE' to pass on this story to a friend or family member