Orthopedic inconveniences in canines can range from minor to debilitating – depending on the treatment available for the same.
When a retired school teacher named Judy L. Vaught realized that her loyal and dependable service dog, Seven, was suffering from mobility issues, she immediately took him to the vet.
The Virginia woman was heartbroken to learn that her black Labrador's elbow was giving away, and that the treatment options for him were scarce.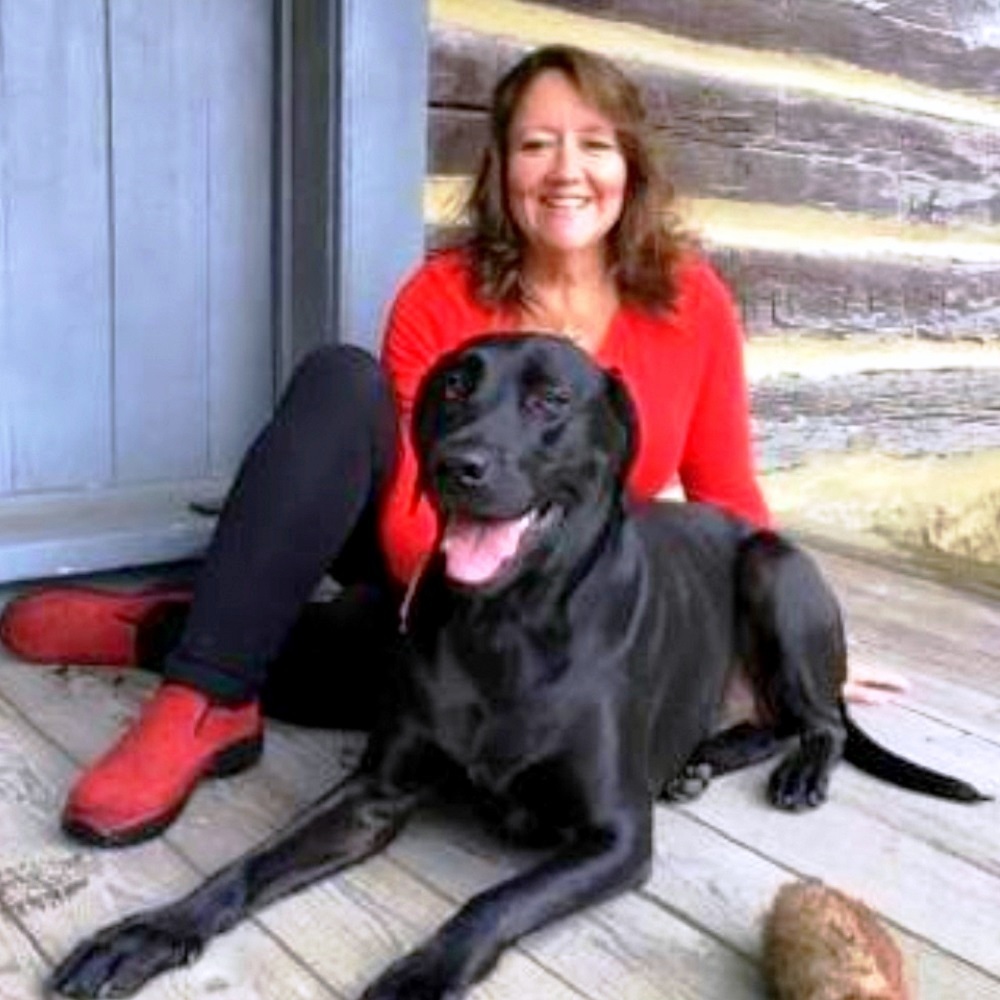 Source: Judy L. Vaught/Facebook
For the past 6 years, Judy's quality of life has greatly improved thanks to Seven, who retrieves things for her and alerts her of low oxygen levels.
When she saw her hardworking baby in constant pain and struggling to walk, she felt hopeless in her inability to help him.
While hip replacement surgery is common in dogs, treating elbow joints is way more complicated.
The staff at Virginia-Maryland College of Veterinary Medicine attempted to repair Seven's deteriorating joint via surgery, but nothing worked for the poor boy.
Judy eventually decided to retire him from his work and give him a regular dose of opioids to manage his extreme pain.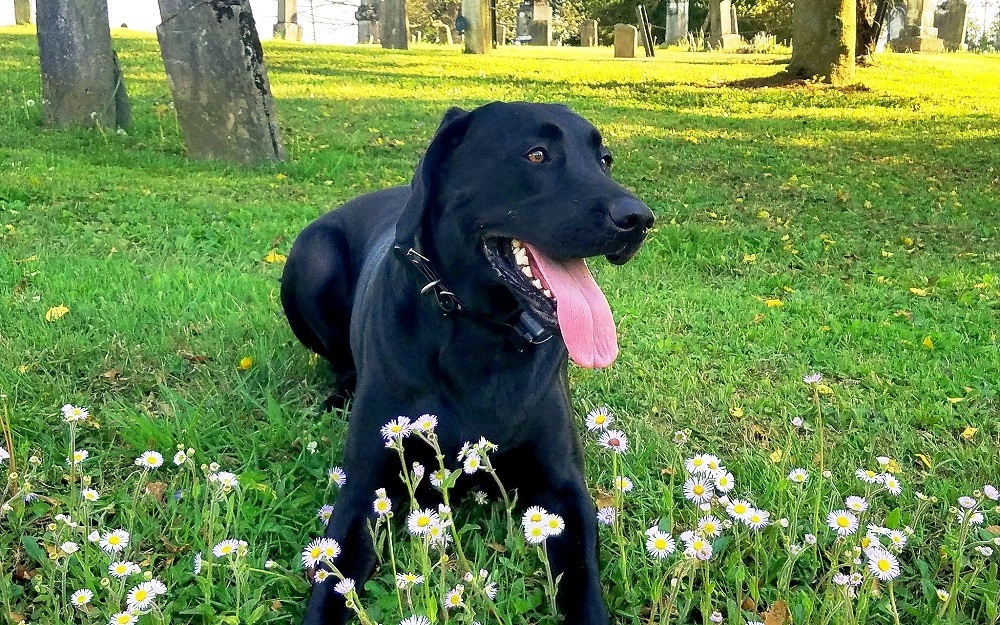 Source: Judy L. Vaught/Facebook
While Judy had lost hope about Seven getting better, the vet team kept looking into revolutionary treatment options.
That's how they learned about a veterinarian in Switzerland, who treated his Labrador's identical elbow problems with a one-of-a-kind surgical implant.
They reached out to the genius vet, and he agreed to fly to Virginia to perform a similar surgery on Seven!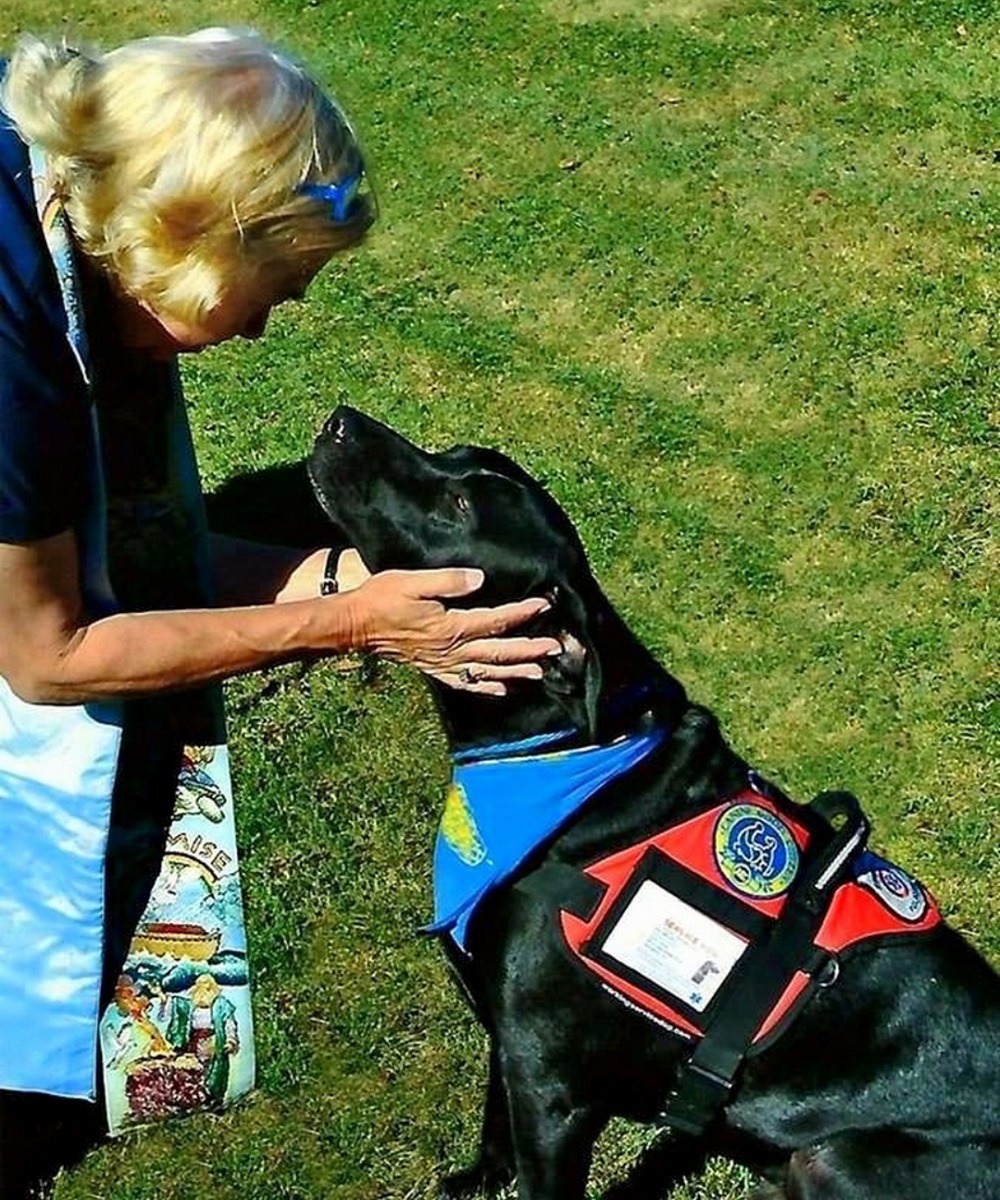 Source: Judy L. Vaught/Facebook
Seven is set to receive this transcending surgery next week, and he will be the third dog in the world to benefit from this extraordinary procedure.
Judy is thrilled at the optimistic turn of events. She is grateful to the vet team for their unwavering dedication, and is looking forward to the day her precious pooch is back on his paws.
Let's keep Seven in our prayers and wish him good luck!
Please 'SHARE' to pass on this story to a friend or family member