A person driving down a Missouri interstate hit a dog and kept on driving, leaving the injured pup there to die.
Luckily, Iraq war Army veteran Aaron Schneider was in the right place at the right time and witnessed the five-year-old Beagle get hit.
He immediately pulled over and walked across busy lanes of 70 mph traffic to get to the bloody dog.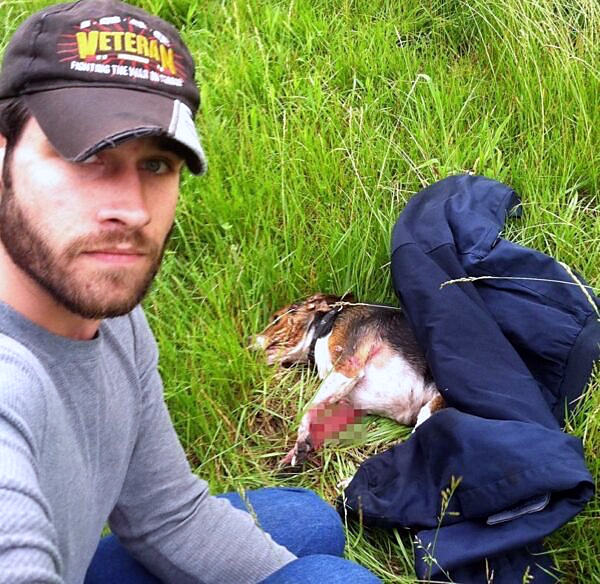 Fox4 News KC/Facebook
Schneider picked the Beagle up off the road and quickly dialed 9-11 for assistance.
They told Schneider to wait there for animal control. He sat beside the Beagle as rain started to come down, but he still refused to leave the dog's side.
As time passed, animal control still hadn't shown up, and Schneider knew time was of the essence.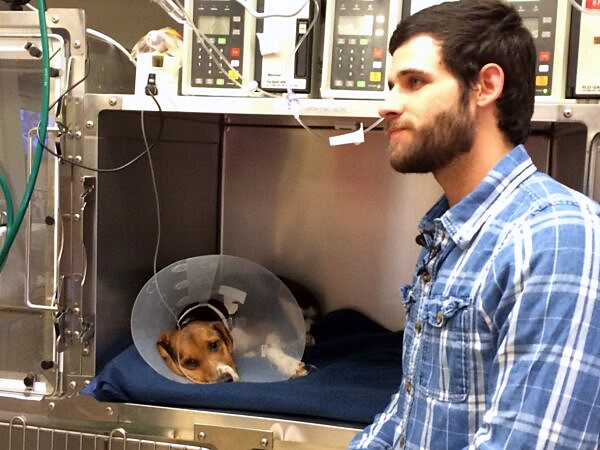 Fox4 News KC/Facebook
He decided to take matters into his own hands, and carried the dog into his friend's truck. They rushed the dog to Chipman Road Animal Clinic, where they decided to name him Buster.
"At the end of the day, my combat lifesaver training kicked in, and I'm thankful I was able to use it to help him," Schneider told Fox 4 KC. "Having served in Iraq, you see a lot of loss, which is one of the reasons I was determined to see him make it."
At the clinic, Buster was diagnosed with five broken ribs, a torn windpipe, and internal bleeding. Since he was in such bad shape, they transported him to BluePearl Veterinary Partners Emergency Hospital for further medical care.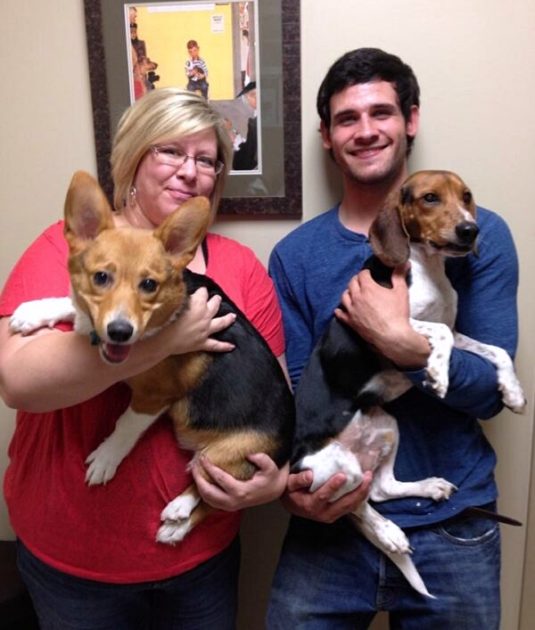 Chipman Road Animal Clinic/Facebook
Thankfully, he eventually made a full recovery and all of his wounds healed nicely.
The best part is that Schneider decided to adopt Buster! No one ever came to claim him, and Schneider knew he couldn't leave without him.
Buster is now loving his new life and has been given a second chance thanks to his new dad who literally saved his life.
Please 'SHARE' to pass on this story to a friend or family member