When Joe Corsi set up security cameras to monitor his home both inside and out, he had no idea his three-year-old German Shepherd, Sasha, would steal the spotlight.
The actions of his adorable pooch have captured hearts and clicks across the internet.
Corsi installed the camera so that it moves in a certain direction at specific times. Whenever Corsi isn't home, the camera detects motion and sends him a mobile notification.
He can also look to see what is happening live at any time.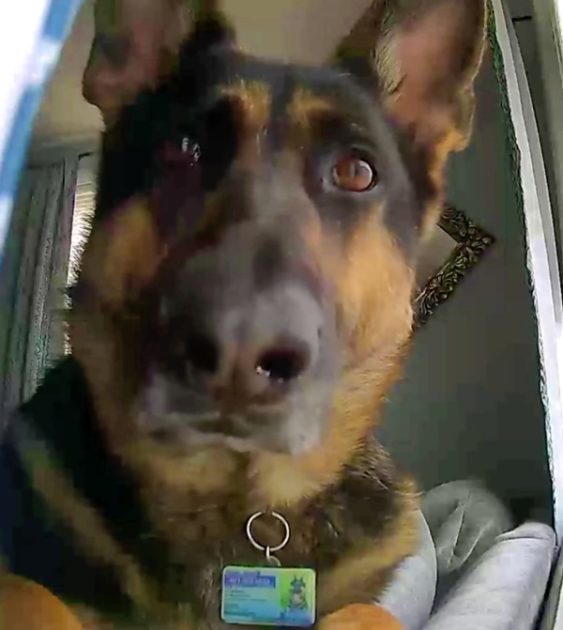 Source: Rumble/Youtube
Imagine his surprise when he tuned in and saw Sasha gazing quizzically into the camera's lens. At first, the gorgeous pup seems to be looking outside, but then she looks baffled by the camera.
After Corsi posted the video of Sasha in the German Shepherd Owners Facebook group, it quickly got over 61,000 shares. When Sasha starts tilting her head and looking intently into the lens, there's no doubt why her cuteness went viral.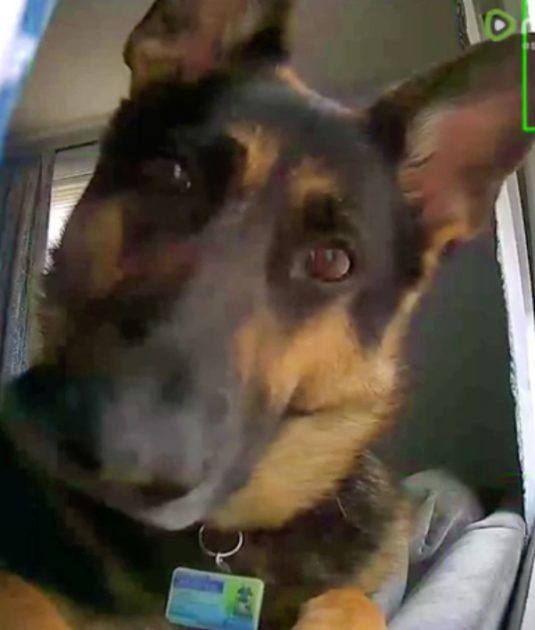 Source: Rumble/Youtube
See for yourself by watching the precious video below.
Please 'SHARE' to pass on this story to a friend or family member