A dog, now named Samantha, was abandoned in the parking lot of a Sam's Club near Memphis, Tennessee.
She sat in the same spot for nine days straight, howling as loud as she could. She watched every passing car to see if it was her family coming back for her, but sadly, they would never return.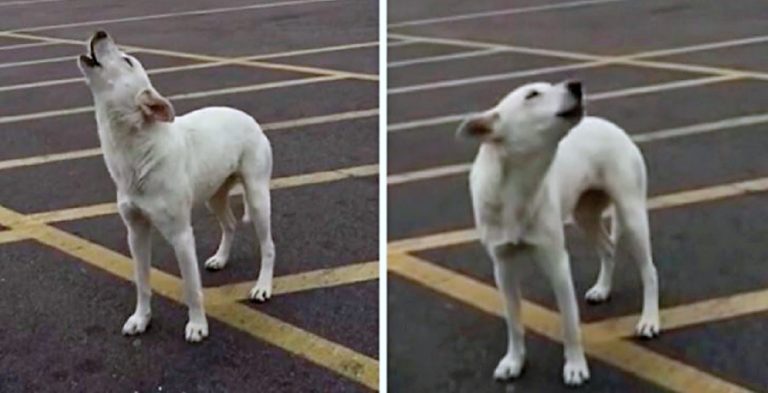 Kimberley Slown/Facebook
People who heard her cries contacted Arrow Dog Rescue for help. Rescuer Mary Murphy quickly arrived at the parking lot, but Samantha was very timid and refused to leave her spot. She still had hope that her family would come back for her.
Murphy sat with Samantha for three days to gain her trust. Finally, she agreed to leave with Murphy, and she went on to the shelter.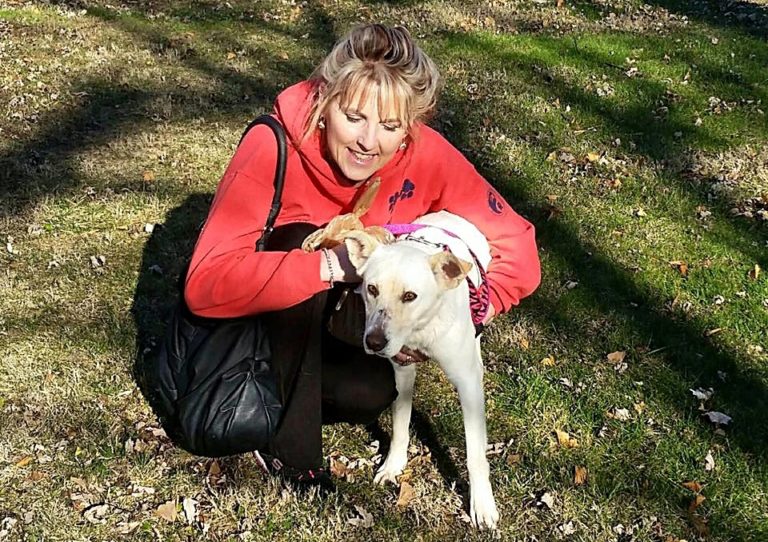 Arrow Dog Rescue/Facebook
Despite leaving the parking lot, Samantha was still very scared and missed her family. Staff worked with her every day to help her feel more comfortable and gain confidence.
They also posted Samantha's video and story on Facebook, in the hopes that a loving family would want to adopt her. The video of her howling garnered the attention of thousands of people whose hearts broke for her.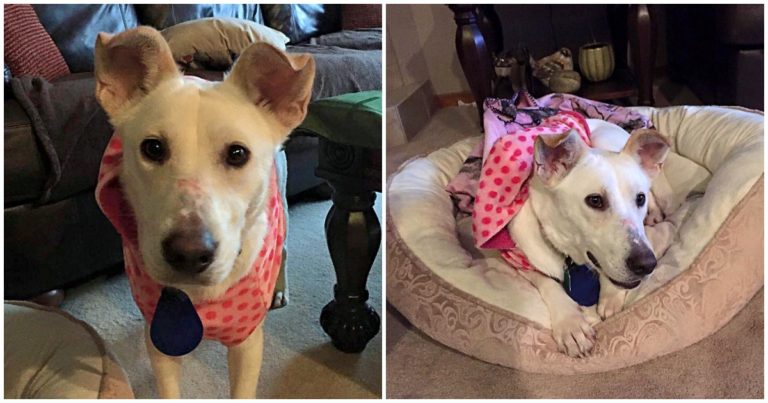 Arrow Dog Rescue/Facebook
It didn't take long for Samantha to find a loving forever home! She is now happy and loving life with her new mom and she doesn't have to worry about being abandoned ever again.
Please 'SHARE' to pass on this story to a friend or family member
This girl was dumped 9 days ago at Sam's Club. Mary Murphy sat for 3 ½ days with her to gain her trust and now Crooner is safe, but needs a temp foster for about 7 days in the Memphis area. She is very scared, and skittish, and needs to be somewhere quiet with someone with a little experience with this type of dog. We will be arranging transport to bring her to Arrow Dog Rescue-Animal Rescue Revolution on Wheels. Can anyone help our sweet girl?

Posted by Kimberley Slown on Friday, December 11, 2015