Dogs make life better, and Sally Rewehooeern knows that all too well. The woman lost her husband in 1990 and was living all alone in her Mount Vernon, Washington home ever since.
Sally's family lives all over the United States, so what she really needed in her life was someone close by.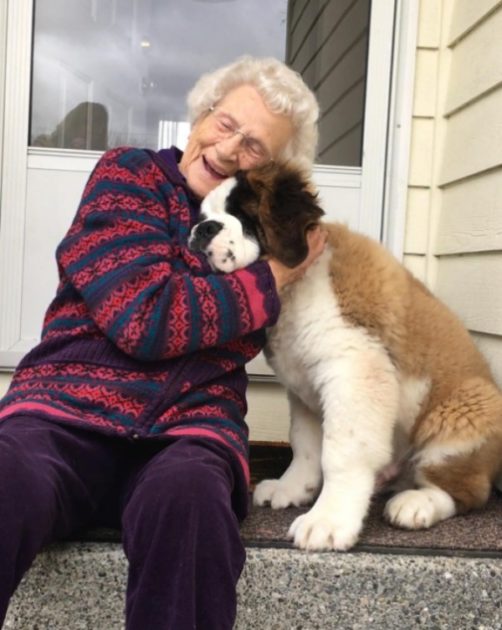 Source: BlizzardandLulu/Instagram
Her next-door neighbor, Dave Mazarella, knew just what to do to lift Sally's spirits and give her something to smile about: a dog.
Sally grew up as a Dutch immigrant, and her love of animals developed on her family's childhood farm.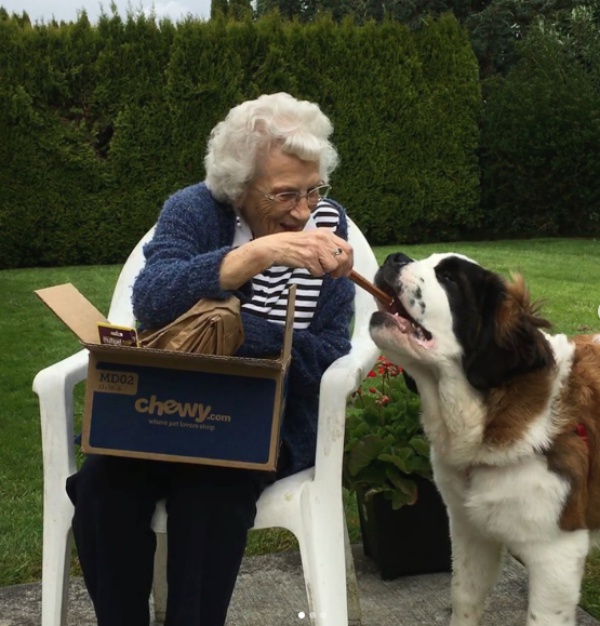 Source: BlizzardandLulu/Instagram
Mazarella owned a beautiful Saint Bernard pup named Brody. Dave's previous dog, Blizzard, had passed away but always had a bond with Sally. Brody was about to step into some mighty big pawprints.
Sally is 95 years old, and the new pup makes her feel like a kid again. She mourned the loss of Blizzard and rejoiced in her new pal, Brody.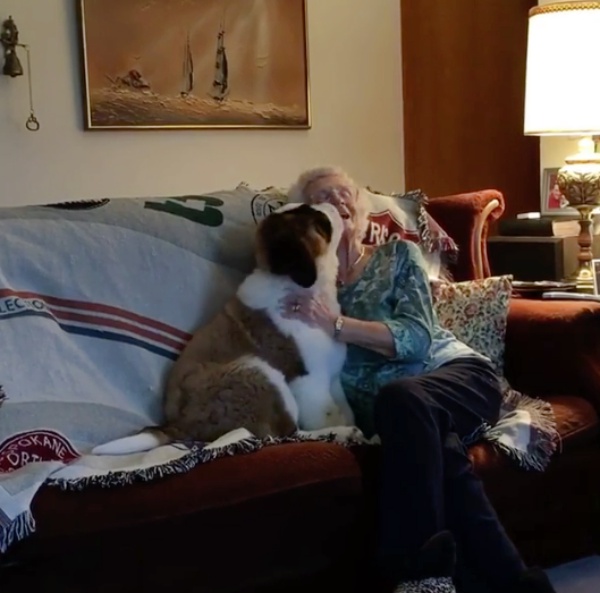 Source: BlizzardandLulu/Instagram
Over on his Instagram account, Brody can be seen sharing special moments with his pal, Sally. The duo share hugs, smiles, and lots of treats.
Watch the precious video below. We are smitten with these two!
Please 'SHARE' to pass on this story to a friend or family member