Rusty RuRu the Canadian Dachshund loves the winter scene! Every year, he can hardly wait for his favorite season that brings in the snow.
Of course, his favorite winter activity is playfully diving through the freshly snowed-in yard!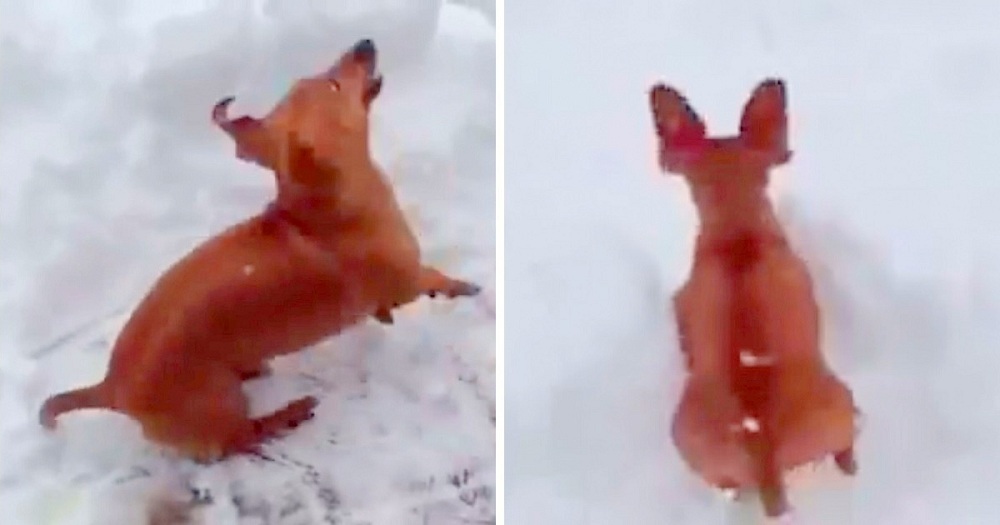 Source: Rusty RuRu Dachshund/YouTube
In this delightful video, we see Rusty out in the snow hopping about like a frisky little bunny! He is one happy dog as he prances around in pure joy, his ears flapping adorably as he goes.
His tiny body almost disappears in the piled-up snow, but we can always spot him by his tail wagging away non-stop!
Rusty just loves it when his human throws him a ball of snow. He goes bonkers and excitedly starts a game of fetch.
He hilariously tries to dig through the snow to find the "ball", but ends up with a mass of snow on his little nose! What a goof!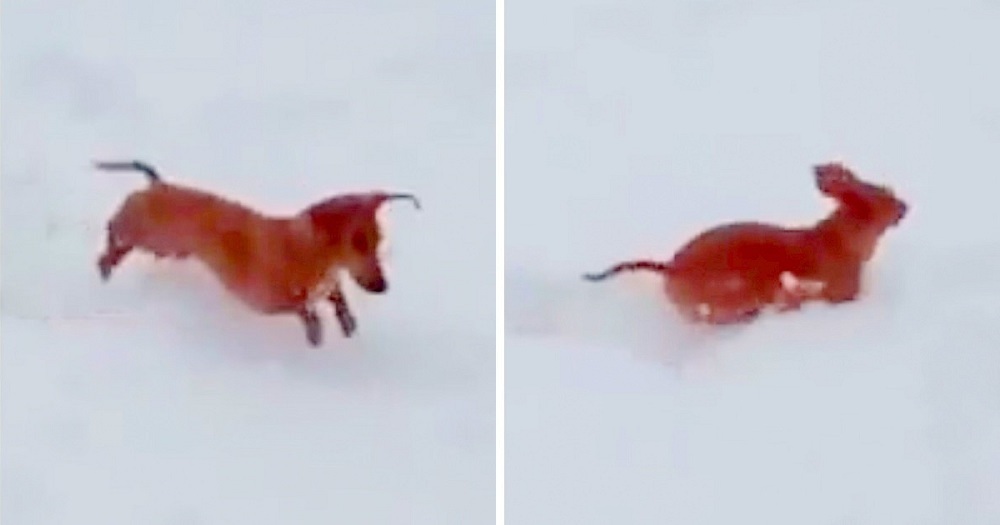 Source: Rusty RuRu Dachshund/YouTube
While some dogs hate the snow, it's amazing how the ecstatic Rusty fearlessly goes all in to have some snowy fun.
Rusty's joyful trotting in the snow will definitely put a smile on your face today! We adore him to bits!
Click the video below to watch Rusty's joyful snowy adventures hopping like a bunny!
Please 'SHARE' to pass on this story to a friend or family member