Warning: the photos and video in this story may be disturbing to some viewers.
Sadly, dogs are often found hung from trees in rural Greece, usually already deceased and decomposing. Some people in Greece use dogs as scarecrows, while others are just plain mean.
One dog, now named Roula, was found hanging from a tree by a hook through her mouth, but luckily she was still alive. She hung there for three whole days before anyone helped her.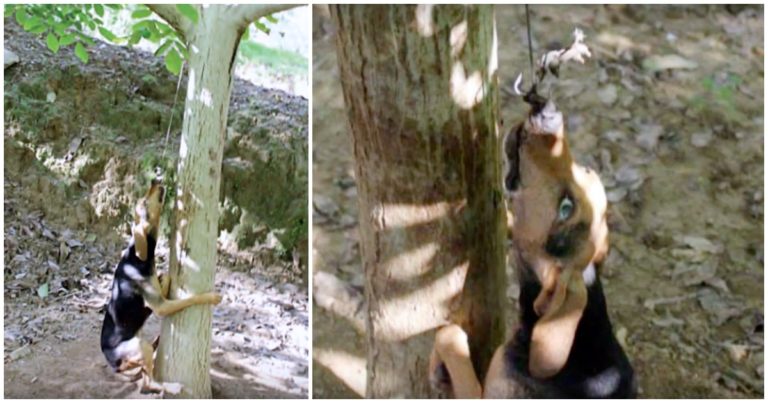 Source: The Orphan Pet/Youtube
By the time she was rescued, she was exhausted, had trouble breathing and was unable to bark or cry for help.
Rescuers are unsure if she was hung there on purpose, or if the device she was hanging from was used as a fox trap that she accidentally got caught on. But they're leaning toward the first, due to the area she was found in.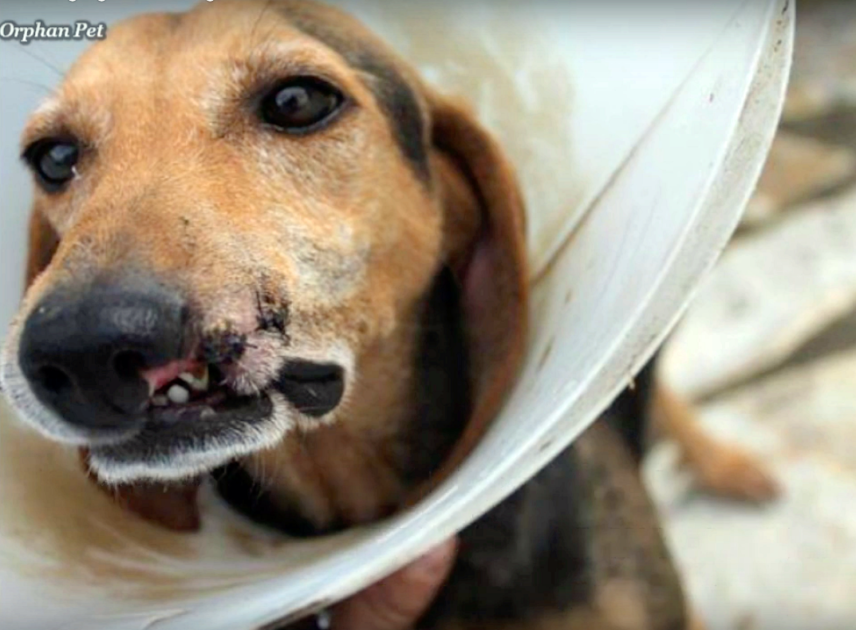 Source: The Orphan Pet/Youtube
Regardless, Roula did not deserve to suffer through this pain.
Roula underwent many reconstructive surgeries to fix her mouth and nose, which was torn up from the hook. Thankfully, Roula proved to be a fighter and made a full recovery.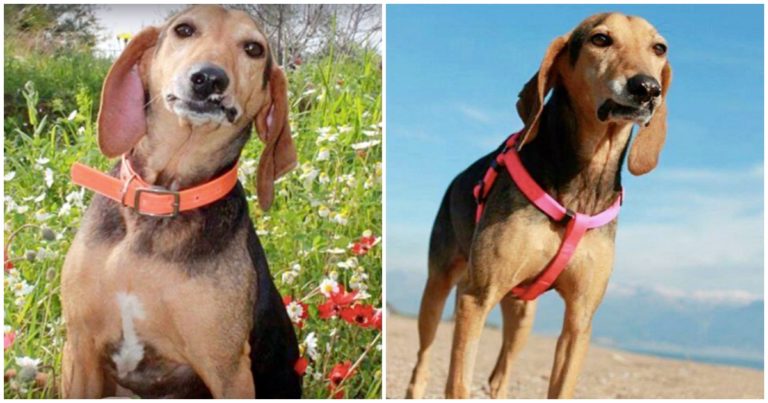 Source: The Orphan Pet/Youtube
She is now safe and healthy and living at the DASH Dog Shelter in Kalamata, where she is getting endless love and care.
This particular shelter is home to hundreds of previously abused and neglected dogs who were rescued from the streets of Greece as well.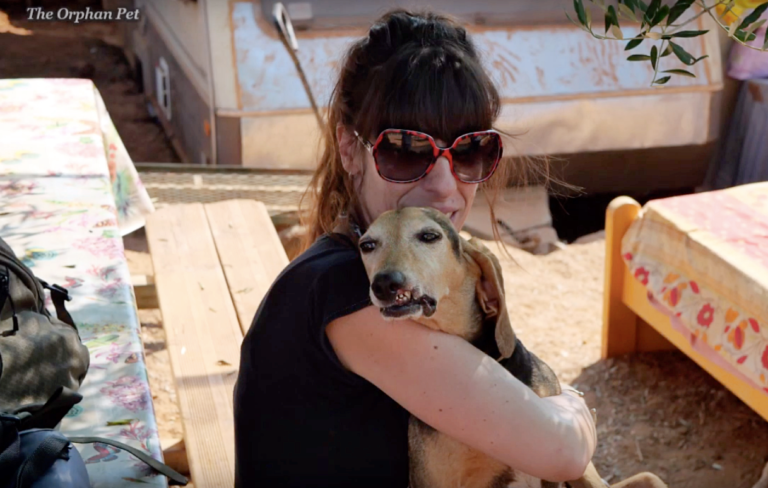 Source: The Orphan Pet/Youtube
Roula has had a rough past, but she is a very sweet pup who is now searching for her forever home.
If you're interested in adopting Roula, please contact Dash here.
Watch her rescue & transformation in the video below:
Please 'SHARE' to pass on this story to a friend or family member