Years ago, 10 years to be exact, this dog's owner moved away and left her behind. Now she lives on the street and watches every person who walks past her. She searches their faces to see if one of them belongs to her 'master.' But so far, her master has not come back… And now she's going blind.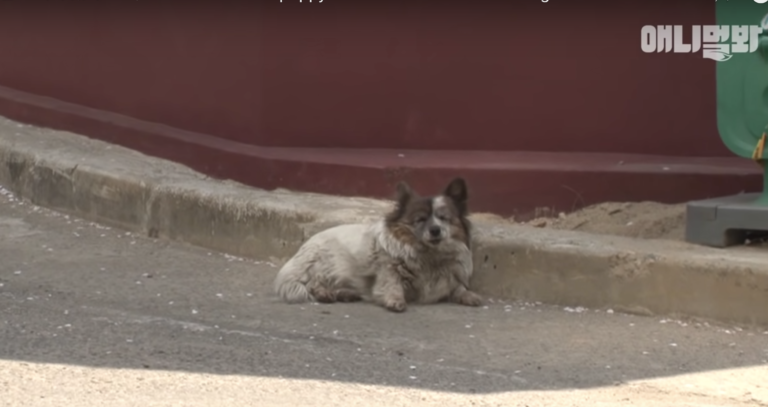 Source: SBS TV/YouTube
The local residents leave her food and water. They've even built her a nice dog house and keep it clean and stocked with blankets and a dog bed.
If any of the residents try and catch her, to rescue her, she wiggles from their arms then walks back to the exact spot where she feels her owner will return. She doesn't want to go live anywhere else. She wants to wait, and she makes this message very clear. The locals respect her decision.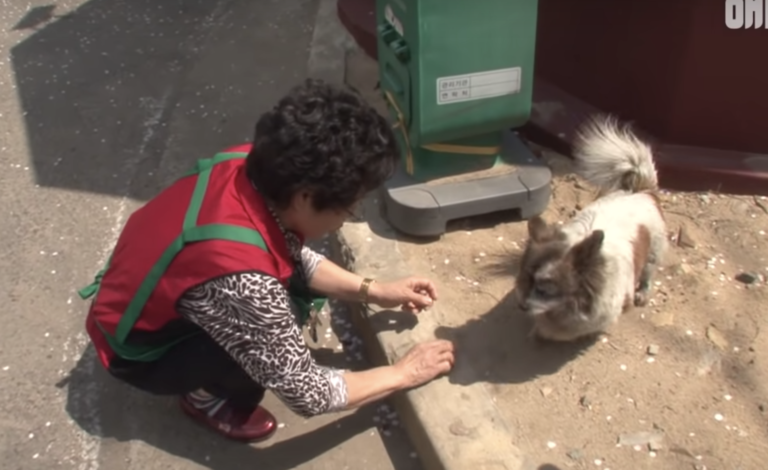 Source: SBS TV/YouTube
For an entire decade, she has waited. People try to look out for her. One woman who feeds her knows that she doesn't have teeth so she grinds her dry kibble down with a rock. Everyone seems to care but the dog still won't let anyone love her. She wants to be back with her owner despite how much time has passed. Or how cruel her owner's actions were. Her loyalty will not waver.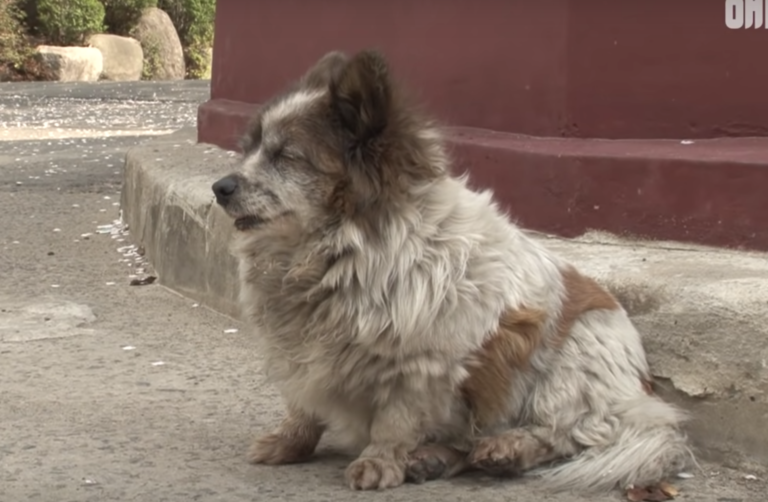 Source: SBS TV/YouTube
At the veterinarian's office, she gets drops for her eyes. The vet says that the dog is getting on in age and she's losing her sight. It's par for the course. But her life is not like others. What will she do when she can no longer see? How will she cope?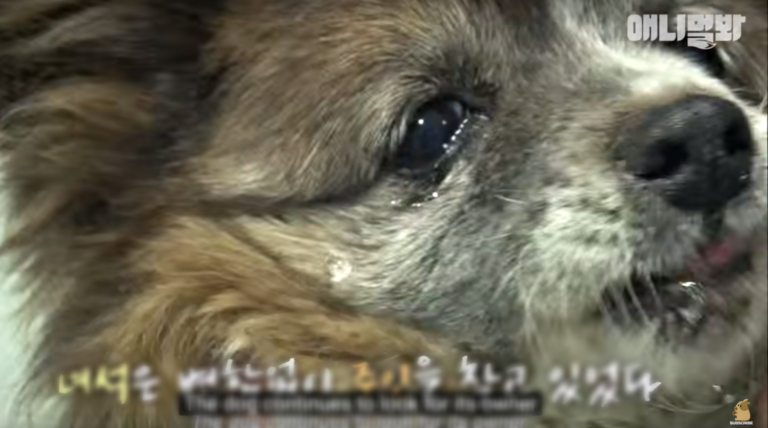 Source: SBS TV/YouTube
Hopefully, one of the locals will step up and insist on taking her in, even if she doesn't want that. Dogs are like children and they need someone responsible to make decisions for them. Sadly, in other countries, dogs living on the streets isn't so unusual.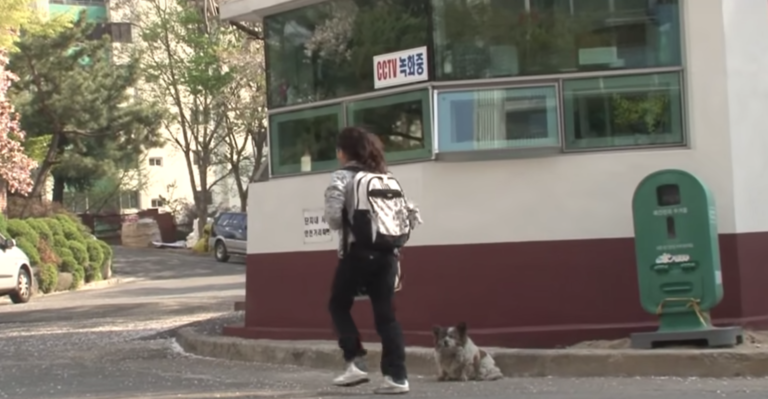 Source: SBS TV/YouTube
For now, she waits. And waits. Each day, she feels she's getting closer to seeing the human she's loved most of all and is loyal to, to the very end.
Watch the video below to learn more about this moving story.
Please 'SHARE' to pass on this story to a friend or family member