It keeps happening all over despite all of the information that's out there; for whatever reason, people continue to leave their pets in the car on hot days thinking it'll be all right for a little while.
But even with the windows cracked, it gets extremely hot inside of a vehicle in a very short amount of time.
We have to continue putting the facts and knowledge out there so people will know the truth — you should never leave a dog alone in a vehicle on a warm day!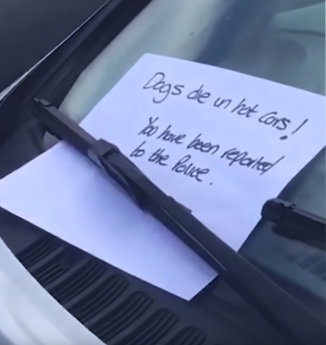 Source: Daily Mail/YouTube
In the video below, some Good Samaritans find a couple of dogs trapped inside a hot car and alert the police.
Surprisingly, the police want to wait until the owners return to the vehicle. But some nearby refuse workers know there's no time to waste and decide to act.
Thankfully, they took matters into their own hands.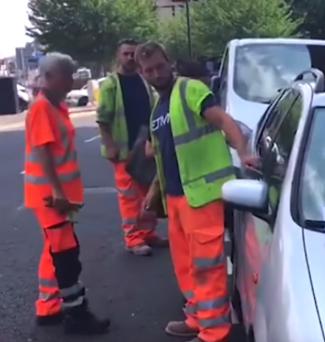 Source: Daily Mail/YouTube
It's a good thing these workers were there and acted when they did. It certainly saved these dogs' lives.
Please 'SHARE' to pass on this story to a friend or family member