Dogs are breaking out in red splotches on the bellies of their skin, and social media is lighting up like a Christmas tree over it. It started with a Facebook post on the Morinville Veterinary Clinic's page.
"As Spring starts, we are getting more and more phone calls about red bites on your dog's stomach," they wrote. "We wanted to give everyone this information, these are a type of fly bite, and dogs generally get them from laying in the grass. They look terrible, but usually do not bother the dogs. They heal quickly on their own, and do not require any treatment. These flies are usually around for a few weeks every spring and then go away."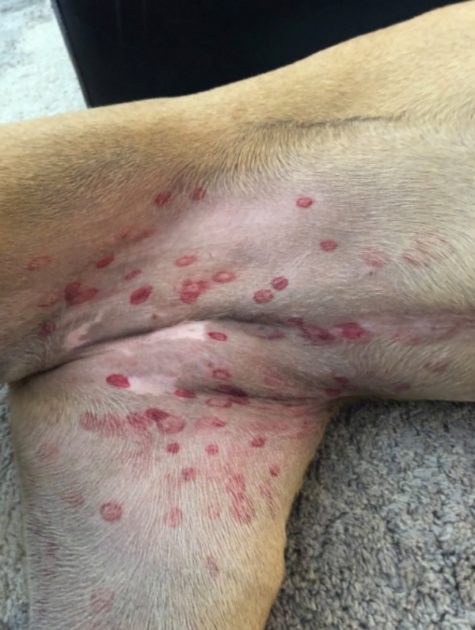 Source: Morinville Veterinary Clinic/Facebook
The post went viral and many pet parents responded with messages of gratitude.
However, there are other pests and insects that can wreak havoc on a dog, so always seek the advice of your pet's veterinarian before assuming the marks are simple fly bites.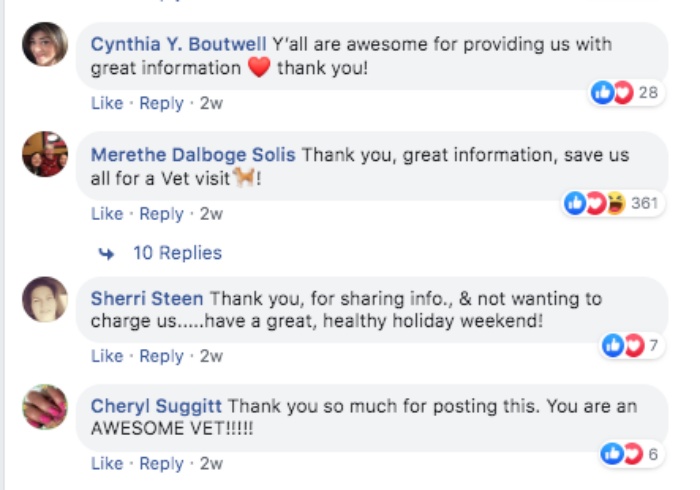 Source: Morinville Veterinary Clinic/Facebook
Please 'SHARE' to pass on this story to a friend or family member