One man almost got himself in trouble with law enforcement thanks to his silly comedian pet!
Cops in Lake Worth Beach, Florida, rushed to a neighborhood after receiving a report about a woman allegedly trapped inside a home and crying and screaming, "Help! Help! Let me out!".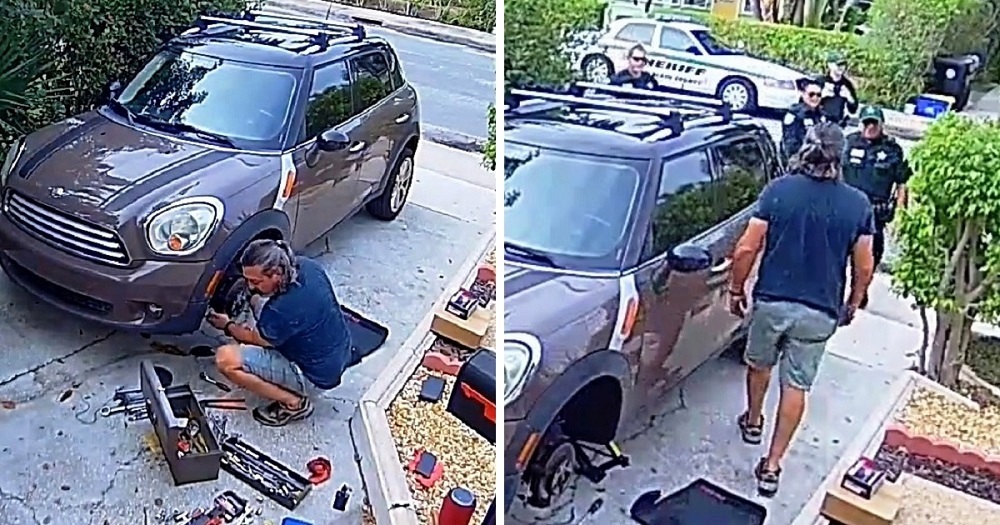 Source: ViralHog/YouTube
When the cops entered the residence of the man, they were confused to find him casually fixing the brakes on his wife's car.
They immediately confronted the man about the continuous shrieks of the "distressed woman", only to find him smirking away with an unmistakable all-knowing look on his face!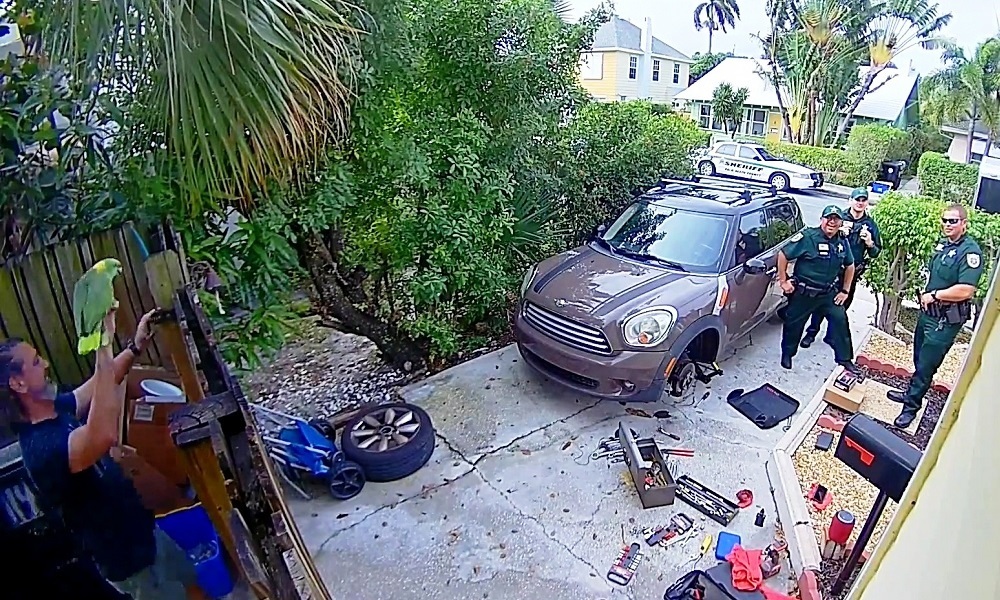 Source: ViralHog/YouTube
The cops were all the more puzzled as the man disappeared inside his store shed, saying he'll bring out the "screamer". But when he finally returned – it all made sense in an instant!
The man emerged with his 40-year-old parrot named Rambo who had totally fooled everyone with his uncanny vocal skills!
The officers had a good laugh as the misunderstanding was cleared, while the man made sure to introduce his talkative pet to his "concerned neighbors"!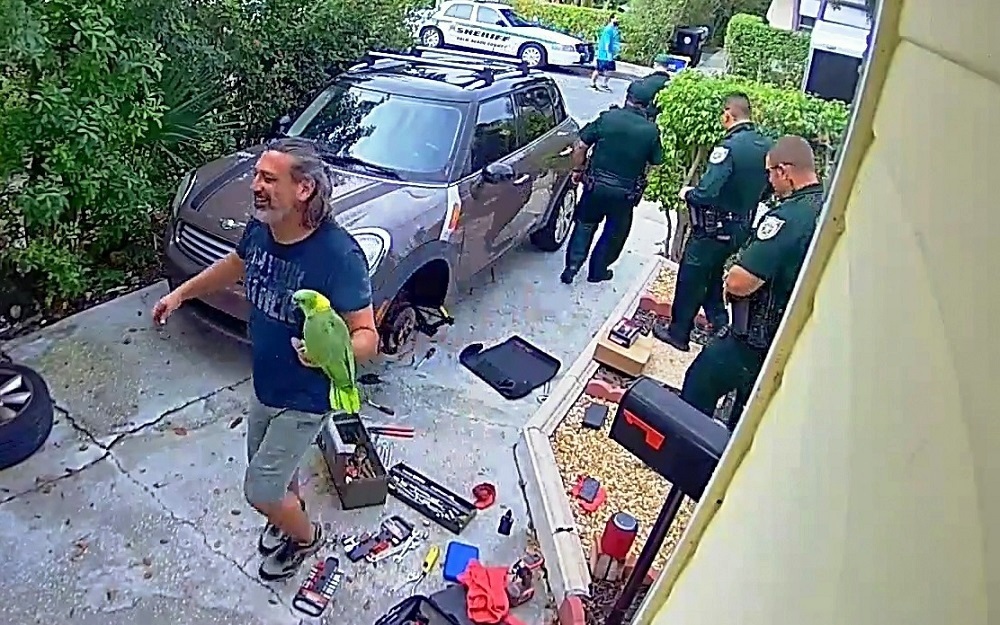 Source: ViralHog/YouTube
The man later said that he had originally taught Rambo to holler "let-me-out" as a kid, that too decades ago when Rambo would live in a cage all the time.
However, the habit stuck with the bird throughout the years. We are honestly bowled over by the rare lifelong bond between Rambo and his owner!
Click the video below to watch the man's amusing encounter with the cops who mistook his parrot for a distressed, yelling woman! Keep your volume up!
Please 'SHARE' to pass on this story to a friend or family member