When Sandy Hernandez' two Siberian Huskies went missing, he was devastated. They managed to hop the fence in their yard and Hernandez spent the entire weekend searching for them, but to no avail.
But little did he know, his two fur-babies were safe. While he was looking for them, they wound up getting taken in by Miami-Dade Animal Services after someone found them on the streets.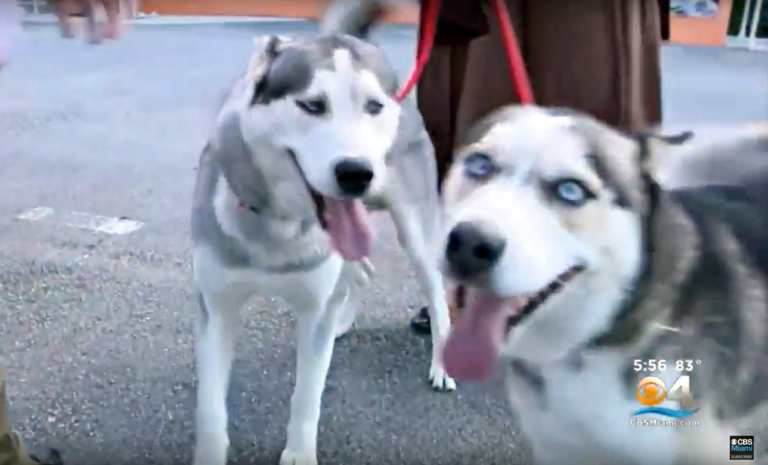 CBS Miami/Youtube
Thinking they were strays, the shelter used them as doggy models for a photoshoot with Ocean Drive Magazine to highlight pet adoption.
Hernandez had posted flyers all over the neighborhood in the hopes that someone would see them and recognize his beloved pups.
That's when he received a call from the man who had found them and took them to the shelter. The man explained that he thought they were strays and told Hernandez to go to Animal Services.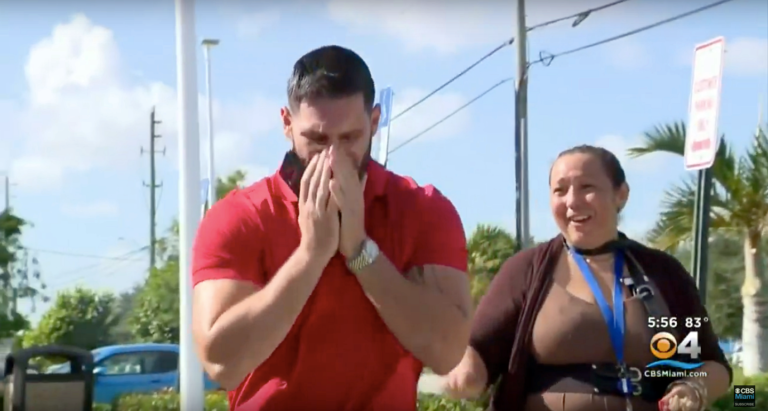 CBS Miami/Youtube
When Hernandez arrived, he saw his two beautiful pooches posing for the cameras during the photoshoot.
"That's my dog, man! That's my dog," he yelled, as he. . .  >> Click To Continue Reading This Story And Watch The Video!