Rachael Ray is one of the world's foremost celebrity chefs and she is well known for providing all sorts of yummy recipes. She serves up her delicious dishes with a side of smiles and her sunny demeanor extends well beyond the television set. Ray maintains a strong level of involvement in various community outreach programs and when Hurricane Harvey swept through Texas, she knew that she would have to help out in any way that she could.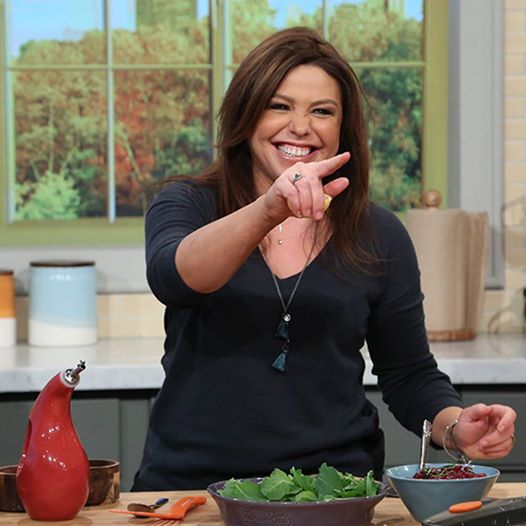 She has developed a close connection with the city of Austin, thanks to her yearly participation in the South by Southwest festival. Her "Feedback" party is a popular event and the event allows attendees to enjoy an array of delicious food, in addition to various tunes. When Hurricane Harvey caused widespread destruction and left various residents displaced as a result, Ray's heart was touched like so many others.
She knew that she would have to help and she found her own unique method for doing so. Rachael also knows that animals are very important to our happiness and that they deserve the same sort of assistance that their human counterparts receive at moments like these. While there are some who are ready to pass judgement on those who leave animals behind, the reality of the matter is not always that simple.
With so many residents forced to flee without their animals for various reasons, there are thousands of displaced pets in need of help. Ray's dog food company Nutrish already raises a great deal of money for the Rachael Ray Foundation and when she became aware of the support that Nutrish was already received, she decided to do everyone one better.
Ray has pledged an additional $1 million to assist in relief efforts for animals who find themselves in need of assistance. When a tragedy initially takes place, there is a great deal of sadness and while the outpouring of support that has already taken place warms our hearts, it is important to remember that the relief efforts will need to continue once the early drama has come and gone.
Hurricane Katrina has taught us a valuable lesson about remaining cognizant of a tragedy of this nature after the hubbub has died down. It takes a continued commitment from all of us in order to make sure that all of the affected parties receive the help that they need and thanks to the generosity of great people like Rachael, the pets that are involved in this unspeakable tragedy can experience a faster recovery.