A pedestrian was passing by a storm drain in Welland, Canada, when she noticed a tiny raccoon poking his head out from a sewer grate. The poor raccoon had his head stuck in one of the square holes of the grate.
The pedestrian realized that the raccoon had exhausted his strength trying to escape his predicament, so she quickly called the emergency services.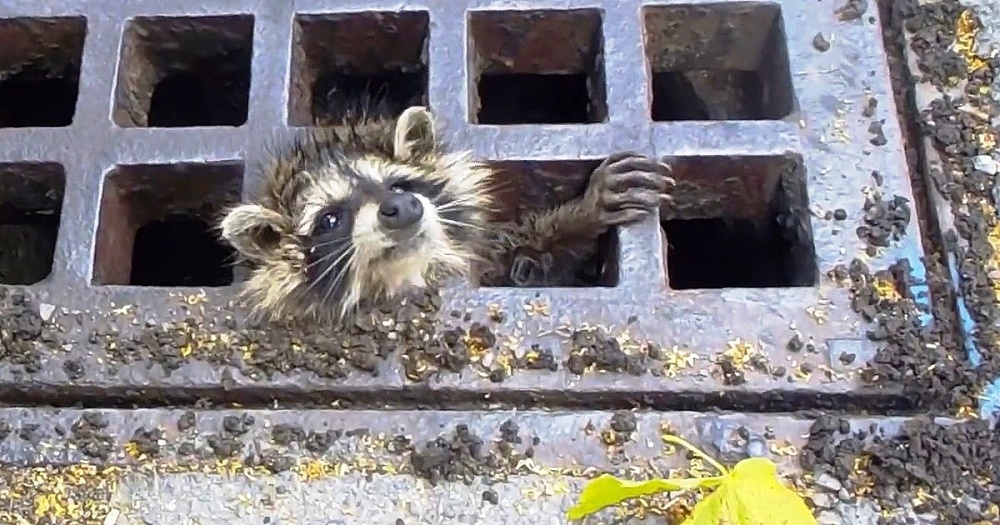 Source: Niagara SPCA/Youtube
When the first responders arrived, they began using the basic methods to get the raccoon out. When nothing worked, the officers informed the local firefighters and requested them for further help.
The firefighters brought several rescue equipment and joined the mission. However, the situation worsened when heavy rains threatened the raccoon's survival.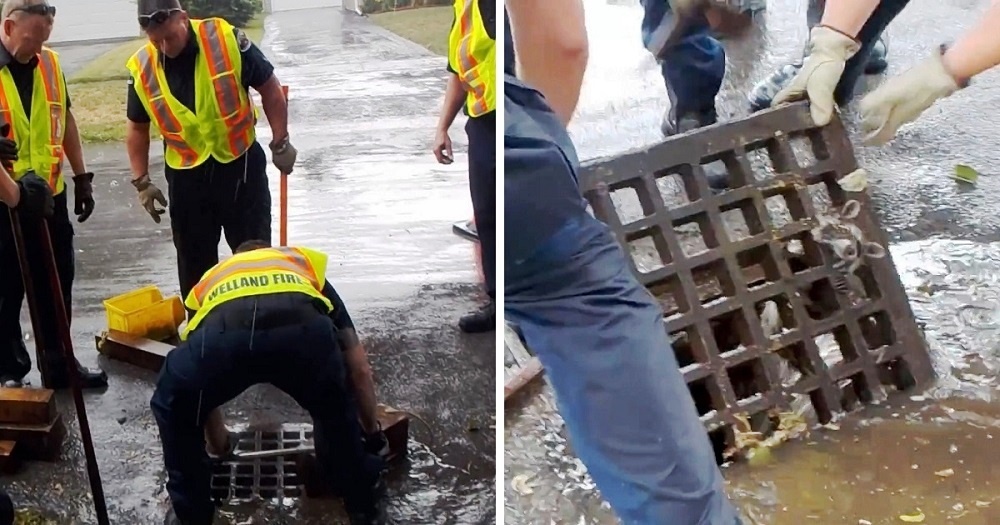 Source: Niagara SPCA/Youtube
In this video, we see the rescue team racing against the clock to save the raccoon. After long and tedious hours, the rescuers manage to remove the sewer grate in its entirety.
Finally, they work together to free the raccoon's wounded neck that's still wedged in the grate hole.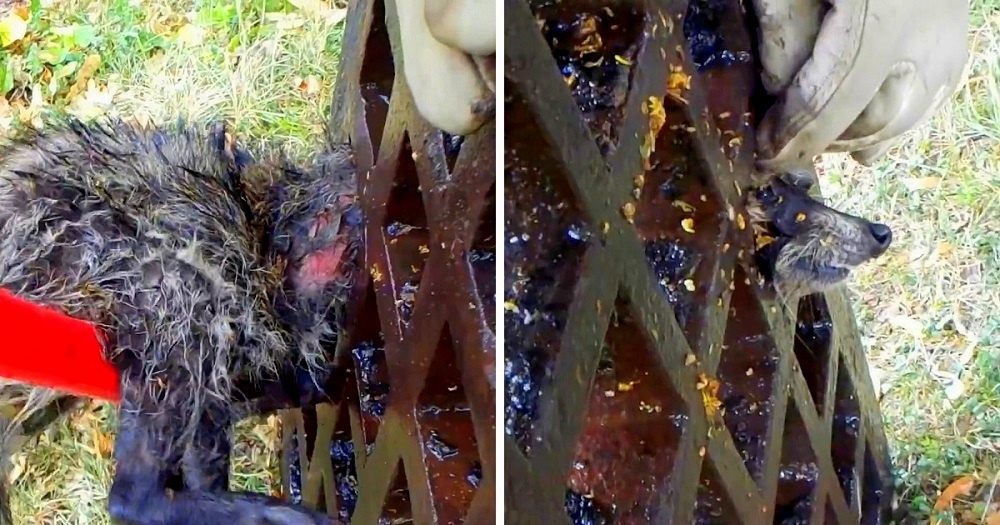 Source: Niagara SPCA/Youtube
After the raccoon was freed, the officers took him to a wildlife rehabilitator for observation. Soon, the raccoon was fit to be released into the wild.
The officers took the little guy into the wilderness and set him free in an area without storm drains. That was quite the rescue!
Click the video below to watch how the rescue team persevered to rescue the distressed raccoon from the sewer grate!
Please 'SHARE' to pass on this story to a friend or family member