Noisette was one of 132 dogs removed from a Northern Virginia breeder's facility in a rescue effort called Operation Liberty Dogs. The young Boston Terrier was so infested with fleas that she was anemic from blood loss and it took some time for her to get better.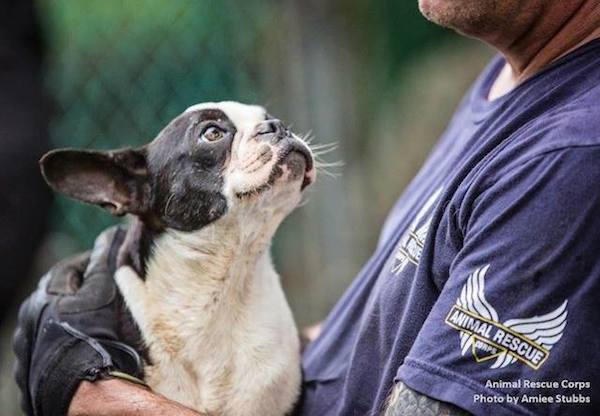 Photo credit: Animal Rescue Corps/Amiee Stubbs
Like most dogs rescued from a puppy mill, she was timid and afraid and had never been housebroken or properly socialized. Anne Wuhrer, who helps run Dogs XL Rescue, began to foster her and with the help of her husband and two Pit bull mixes, Noisette slowly came out of her shell.
In the video below, Anne's husband lay still on the floor for 20 minutes before Noisette gathered up enough courage to approach him and give him her first snuggle!
It's amazing what some love and respect will do to heal a dog!