The task sounded simple enough: get an official photo of Indiana Conservation Officer Levi Knach with his K-9 partner, Kenobi.
But while Knach tried to play things straight, Kenobi's playful nature and affection for his handler got the best of him.
The results were simply adorable.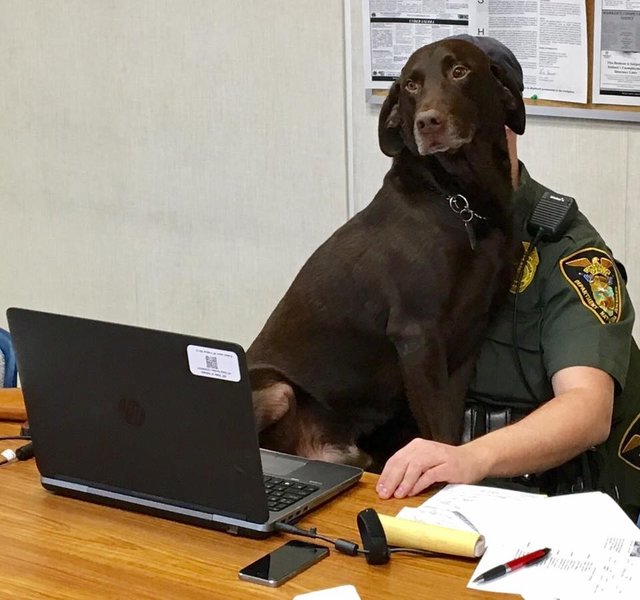 Source: Indiana DNR Law District 2
Knach is Kobi's human in all respects of the word, and just like any loyal K-9 with their human, Kenobi loves to shower Knach with as many kisses as he can when they aren't chasing down the criminals together.
Recently, when Kenobi and Knach were called to sit for a professional photo shoot together, the Conservation Officer learned that when Kenobi wants to give him loves, the best thing to do is just let him.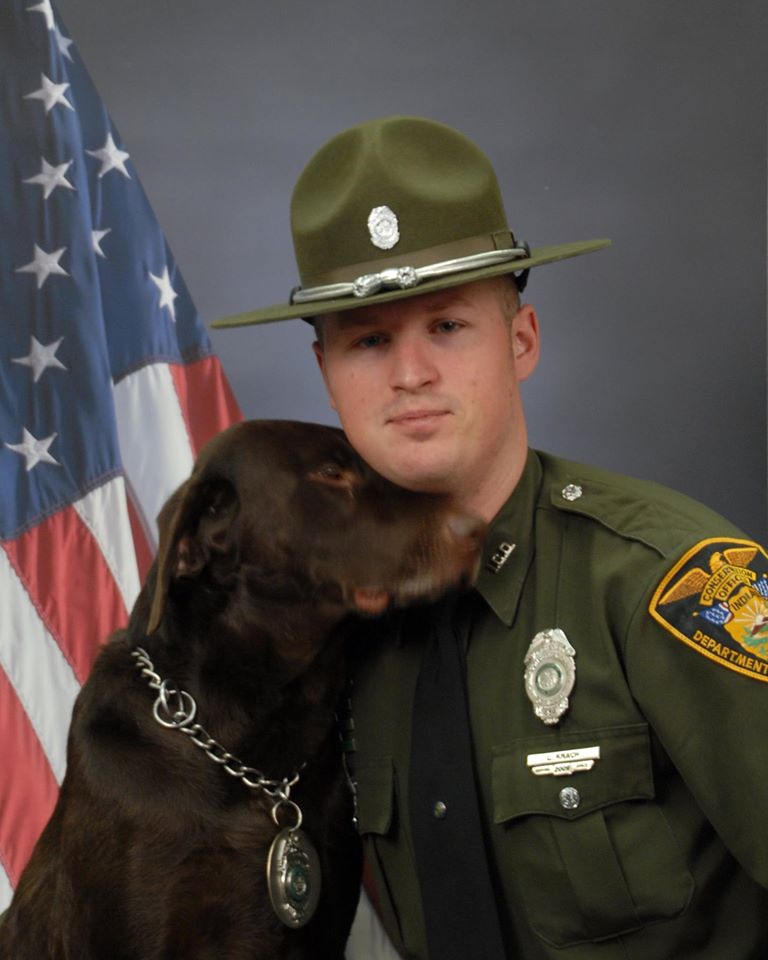 Source: Indiana DNR Law District 2
The end result of Knach's lesson from his faithful K-9 friend are both adorable and hysterical.
It's easy to see that Officer Knach was trying to pull off a professional expression of guarded stoicism.
Unfortunately for him, his partner wanted to get a different set of photos.
As Knach tries his best to stop himself from smiling it is all in vain. Kenobi sweetly kisses him. All that this K-9 wants to do is give some love to his human, cameras be damned!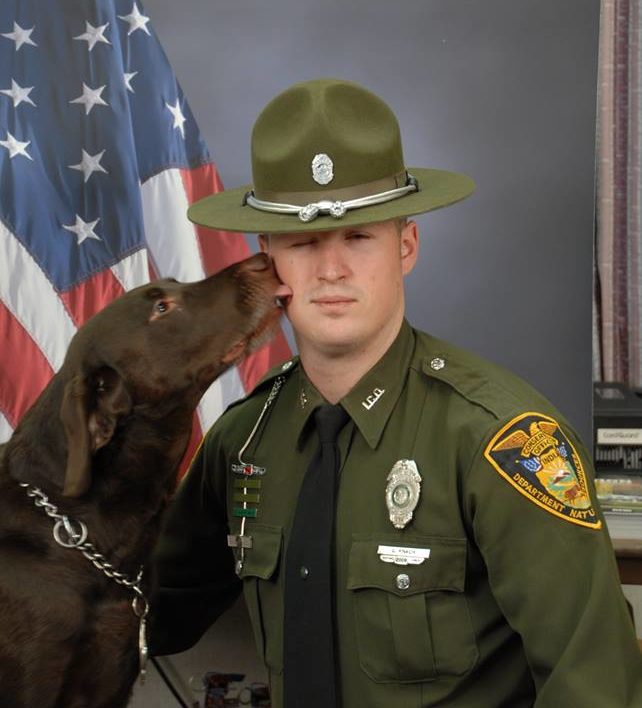 Source: Indiana DNR Law District 2
Finally, when that doesn't break Knach out of his stiff, military-like pose for the camera, the K-9 decides he's going to have to kick it up a notch.
Trying to earn some affection back from Knach, Kenobi starts showering him with big, sweet dog kisses.
That's when its all over…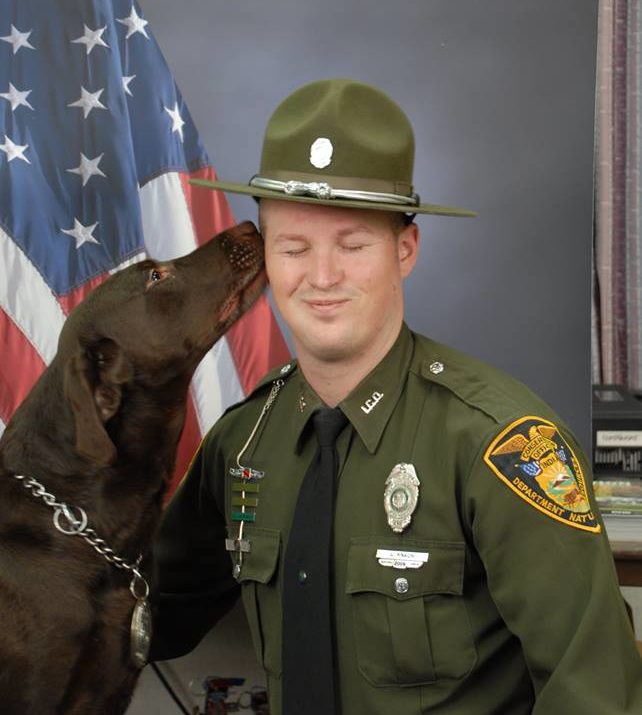 Source: Indiana DNR Law District 2
Eventually, Knach, hoping to get at least one professional shot, managed to recompose himself, though getting Kenobi to stop showering him in love was a bit more difficult.
The final result was undoubtedly dashing, but we still give it high marks on the cuteness scale.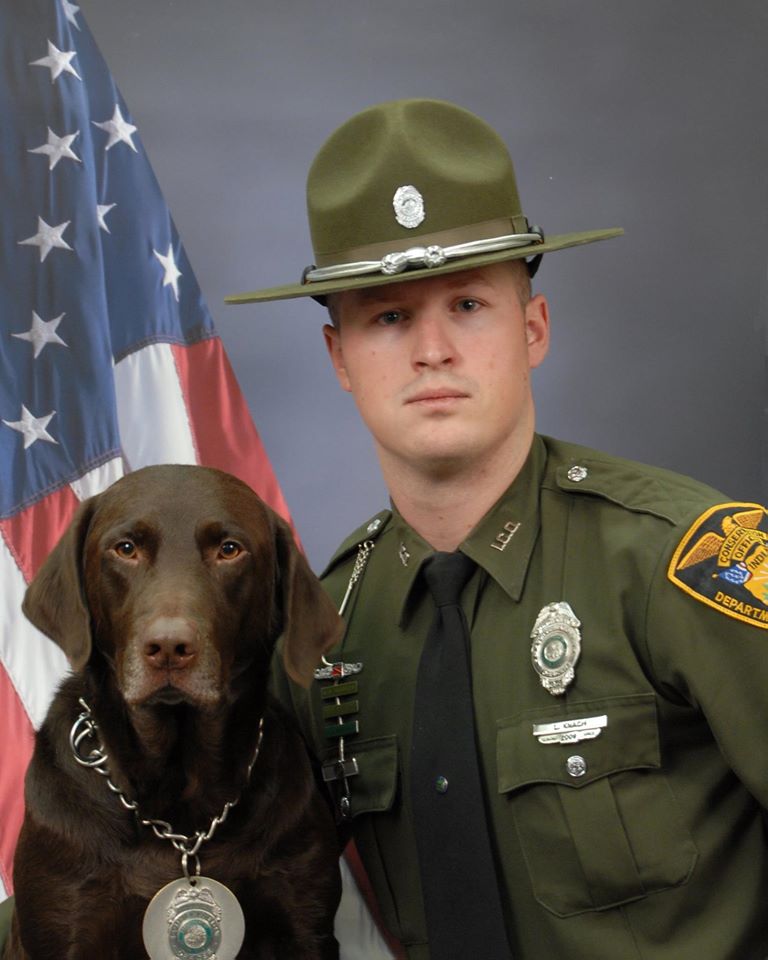 Source: Indiana DNR Law District 2
Though the photo-op gone wrong might make a person question whether or not Kenobi is serious about his police K-9 duties, Knach assures us that he's one of the best around.
"Make no mistake — he is a trained working officer and can track people and locate a variety of objects ranging from venison to ginseng," he explains.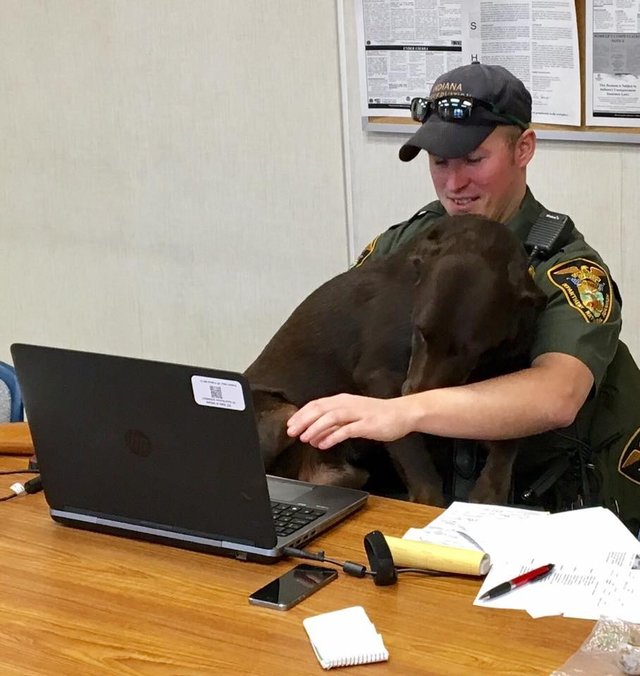 Source: Indiana DNR Law District 2
When the lovable K-9 knows he isn't working, he wastes no time in getting down to the business of being a big ol' furbaby. 
The genuine love between Kenobi and Knach is absolutely heartwarming — and from the way their photos have taken the internet by storm, it looks the rest of the world agrees with us.
Please SHARE this story with your friends and family!