It's impossible to resist taking selfies with your dog. Even when the pooch in question is also your coworker.
A police officer from Texas along with his service dog have unintentionally gone viral after a woman captured the pair taking selfies together.
Officer Andre Cloyd and his pooch Zigi were patrolling at Love Field Airport when a woman captured a series of adorable photos of the work partners posing for selfies together.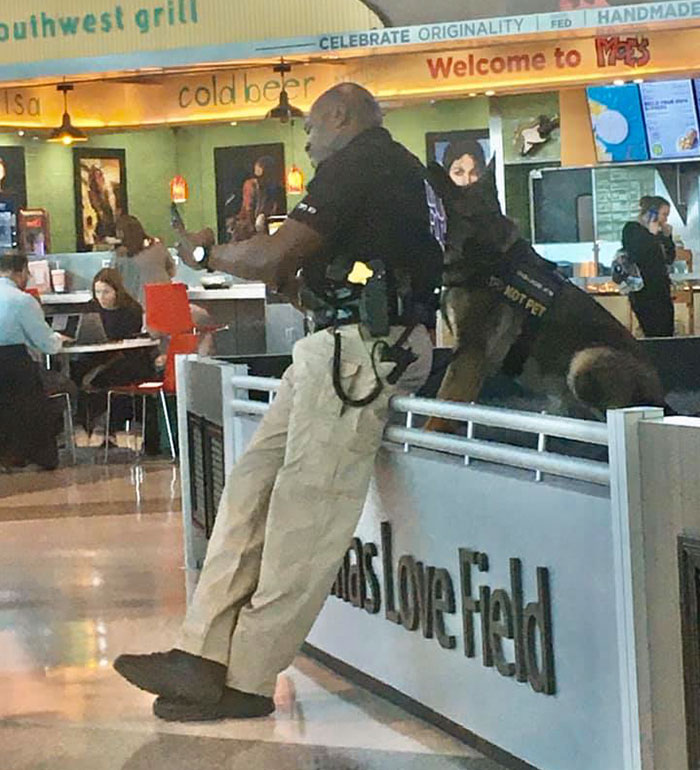 Image Credits: Gina Anzaldu
Gina Anzaldua uploaded the photos to Dogspotting Society, a group on Facebook, and explained to the members how Cloyd was showing each picture to Zigi after taking it.
The photos quickly went viral and Gina discovered that the handsome pooch was in fact the officer's K9 partner, a 3 ½-year-old German shepherd.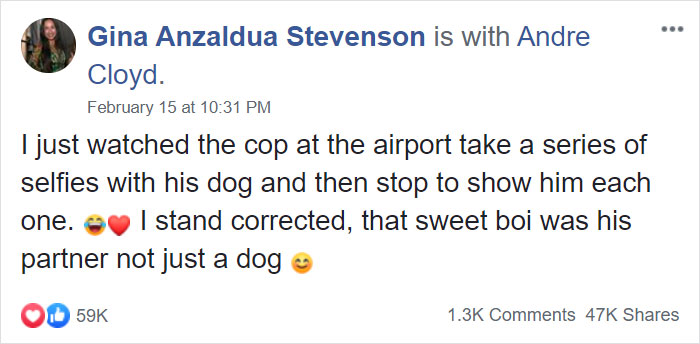 Image Credits: Gina Anzaldu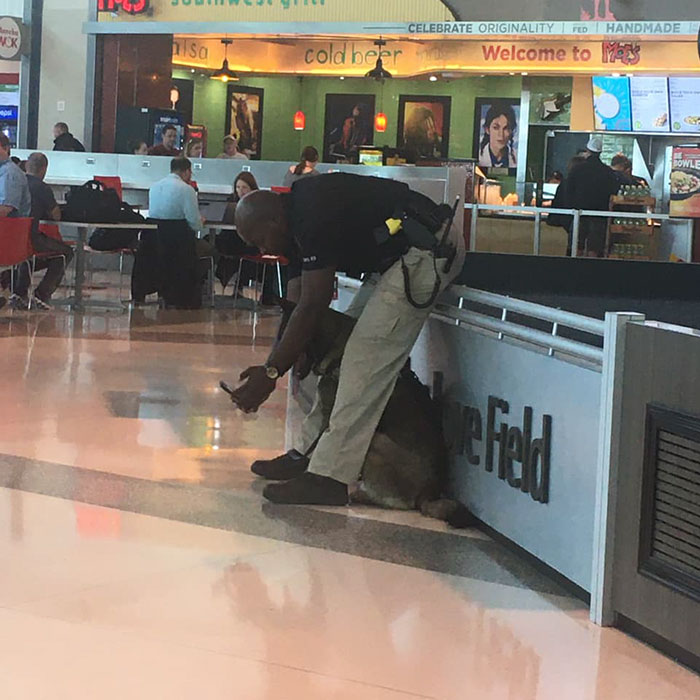 Image Credits: Gina Anzaldu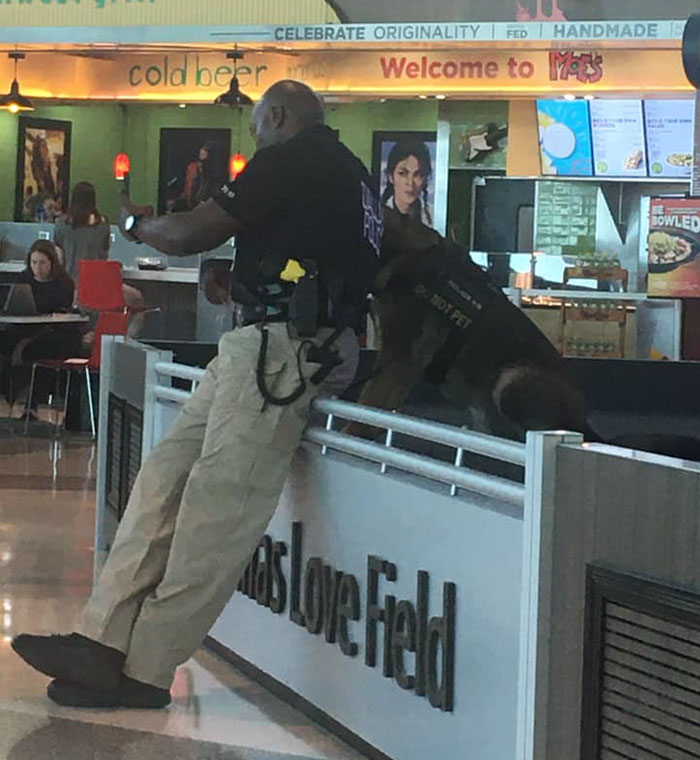 Image Credits: Andre Cloyd
As users online started flooding the comment section with admiration and love, it didn't take long for officer Cloyd to get wind of the situation.
He was pleasantly surprised by the attention showered on himself and Zigi — and noticed many people begging to see the final product.
Officer Cloyd was more than happy to comply — responding by sharing the selfies he managed to capture

Image Credits: Andre Cloyd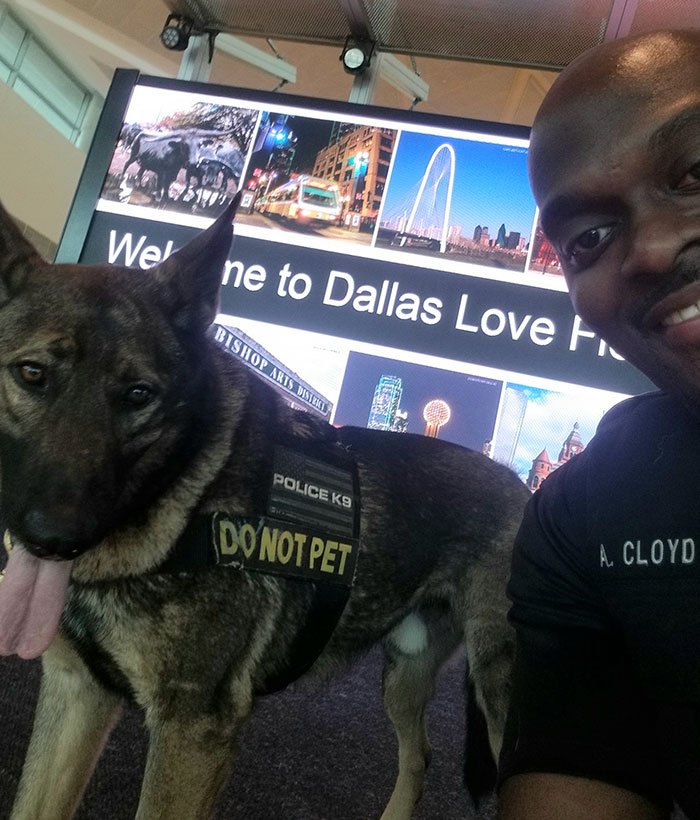 Image Credits: Andre Cloyd
Speaking to 5NBC, Andre revealed that he and Zigi do everything together:
"They captured what's just everyday life for us. We weren't doing anything special," the officer explained. "We take photos together, we watch movies together, we go to the gym together."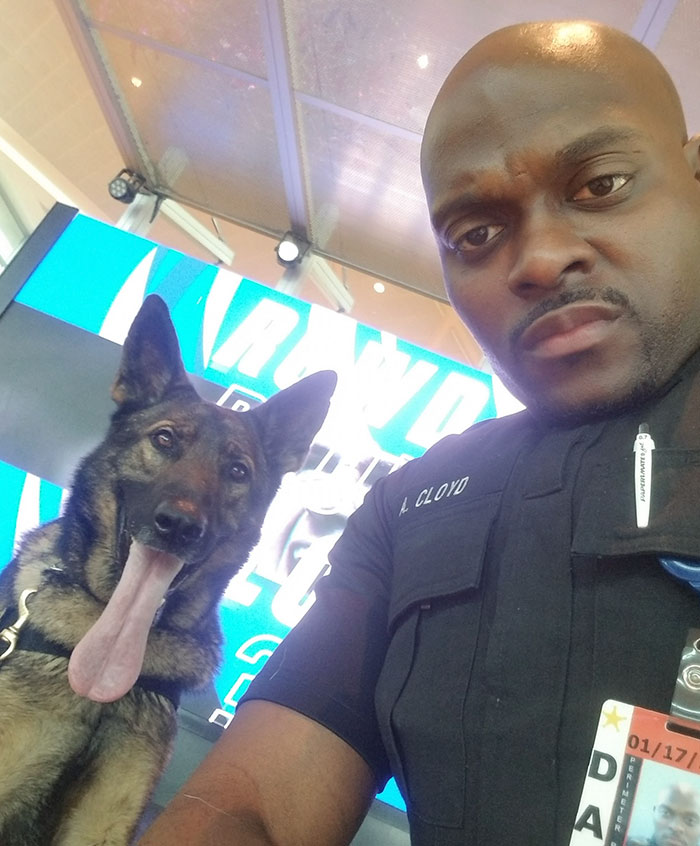 Image Credits: Andre Cloyd
He went on to reveal that being a part of the Dallas Police Department's K-9 Unit is an 'honor' because he's been an animal lover his whole life.
"To get paid to do something you've loved since the age of four, it's a privilege, definitely. Zigi's the star, but even more so, we're just a small piece of a unit, a department and a law enforcement community that does everything we can to ensure the safety of the passengers."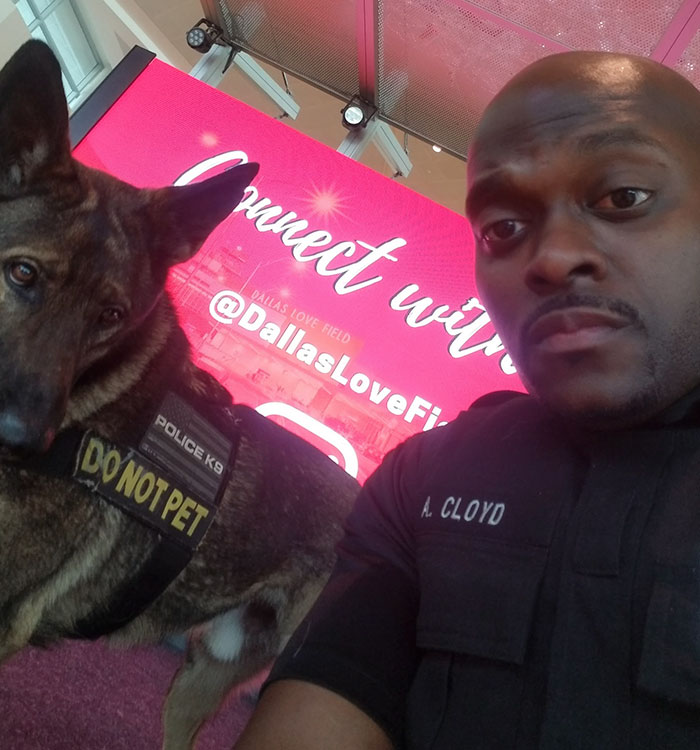 Image Credits: Andre Cloyd
These two are clearly devoted partners who aren't afraid to have some fun together! What an absolutely incredible partnership, the pair have. We don't deserve you, Zigi!
Please SHARE this story with your friends and family!