A Pit Bull and a Doberman Pinscher were found roaming the streets of Milwaukee, Wisconsin, while their frantic family wondered where they were. The duo was spotted by bus driver, Jamie Grabowski.
She saw the two animals all alone wandering the streets in the freezing cold. Jamie was on her way back to the transit system garage, as she had just finished up her shift.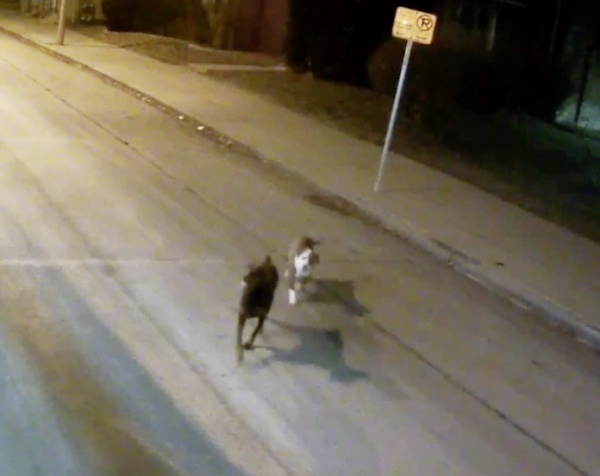 Source: RideMCTS/Youtube
What she did next is the stuff that restores our faith in humanity. Jamie pulled the bus over and called out to the dogs.
"Hey you two. You need to go home right now," Grabowski shouted. "C'mon, c'mon inside."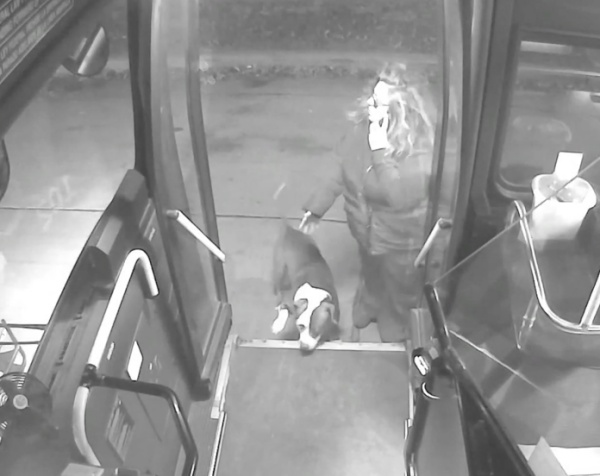 Source: RideMCTS/Youtube
The dogs happily boarded the bus and seemed to be in good spirits, likely grateful to be off the streets and onto a warm vehicle.
In the meantime, their family was out looking for them. The duo escaped from their yard a few hours earlier and Jamie retrieved them close to three miles from their home.
The kind bus driver jokes that she is a dog whisperer and animal lover. Thank goodness she was in the right place at the right time to reunite the lost boys with their family.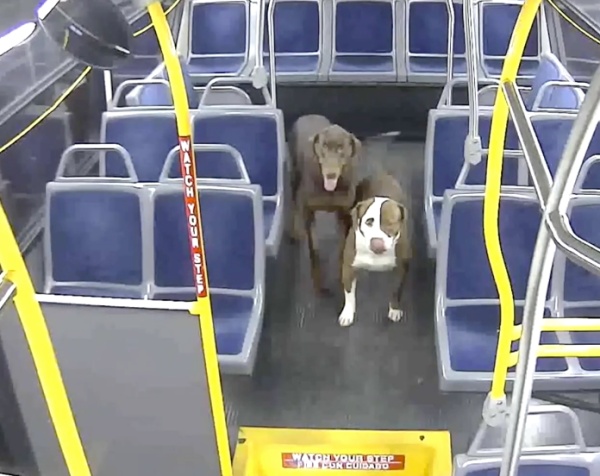 Source: RideMCTS/Youtube
Watch the touching scene by pressing play on the video below.
Please 'SHARE' to pass on this story to a friend or family member