Pit bulls get a bad rap, but true dog lovers know that they're just as—if not more—capable of compassion, love, and obedience as any other dog breed. Unfortunately, it's still difficult for them to get adopted.
That's why Tia Torres' work with the Villalobos Rescue Center is so extraordinary. Tia finds pit bulls in need of a home and pairs them with people that you may never expect.
Ellen Degeneres invited Tia Torres to her show to talk about the Villalobos Rescue Center, where she finds forever homes for pit bulls while helping to reform convicted criminals.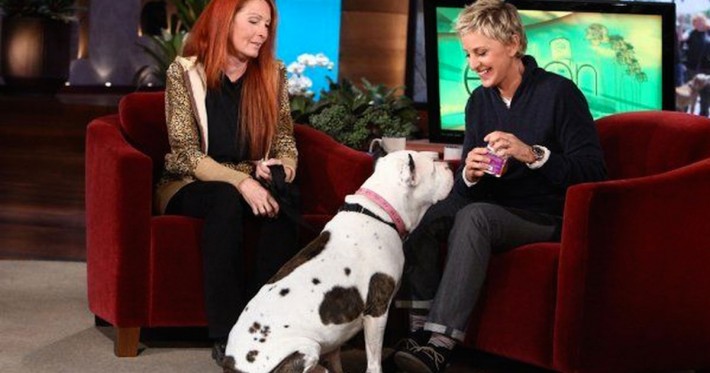 YouTube / TheEllenShow
Tia documents her work on an Animal Planet series called Pit Bulls and Parolees. "It takes the most maligned breed of dog in the entire world and pairs them up with newly released convicts from prison," she said.
"Ultimately, they teach each other. The dogs don't judge—the dogs don't care if you have a bad past or if you have tattoos. They just love you back."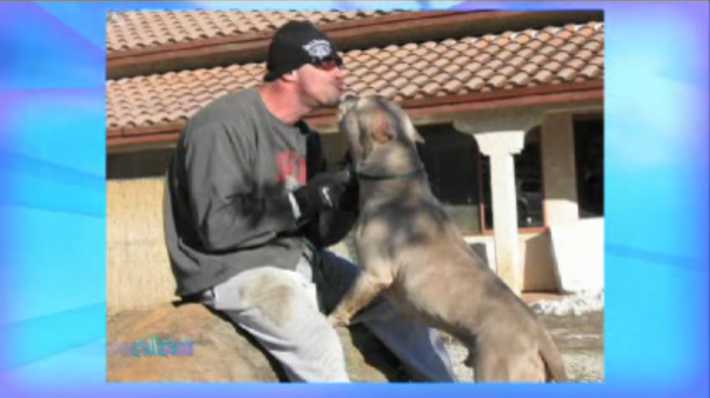 YouTube / TheEllenShow
The Villalobos Rescue Center holds about 250 pit bulls at a time, and the show has helped raise awareness of how common homelessness is among this breed. Sadly, stereotypes still make it extremely difficult for these dogs to find homes.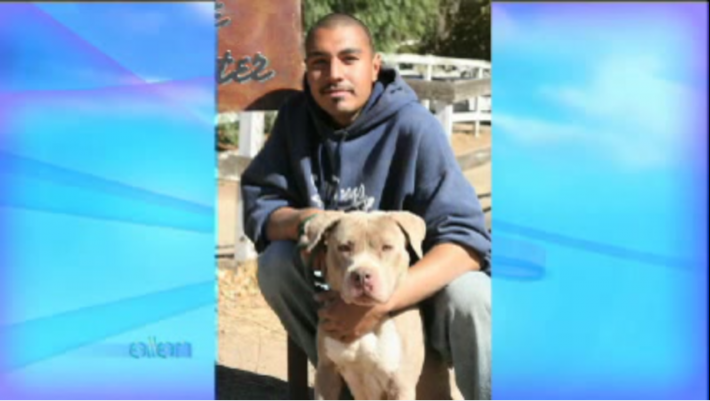 YouTube / TheEllenShow
Watch Tia explain her incredible work on Ellen in the video on the next page!