Shiver me timbers and batten down the hatches: Hero the Border Collie and his doggie dancing partner, Sara Carson from Ontario, Canada, took to the America's Got Talent stage for a raucous, tail wagging, pirate-themed routine.
Meant to impress the judges with their swashbuckling antics, the duo had their eyes on the treasure chest prize.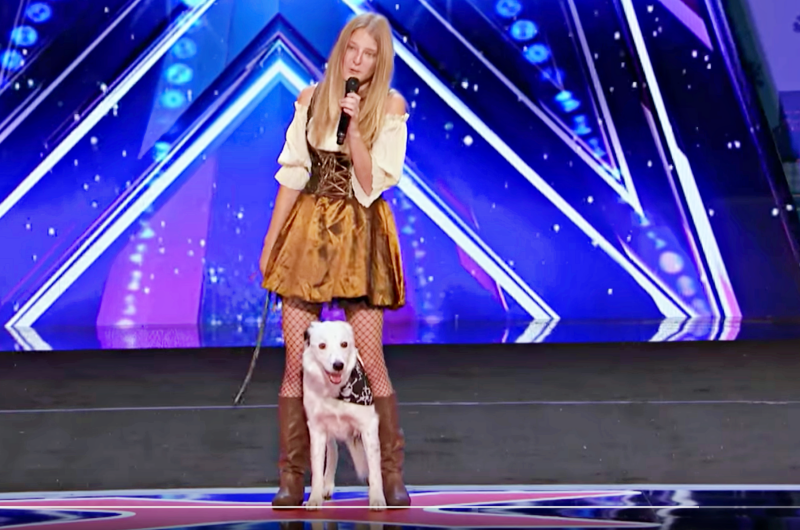 Source: YouTube/AGT
Carson shared that she always wanted to work with animals and teach people positive reinforcement techniques for dogs. Sadly, many of her family members did not support her goals.  The once shy Sara found her strength and joy in training dogs, as she and Hero proved in a spectacular standing ovation performance for the popular talent show.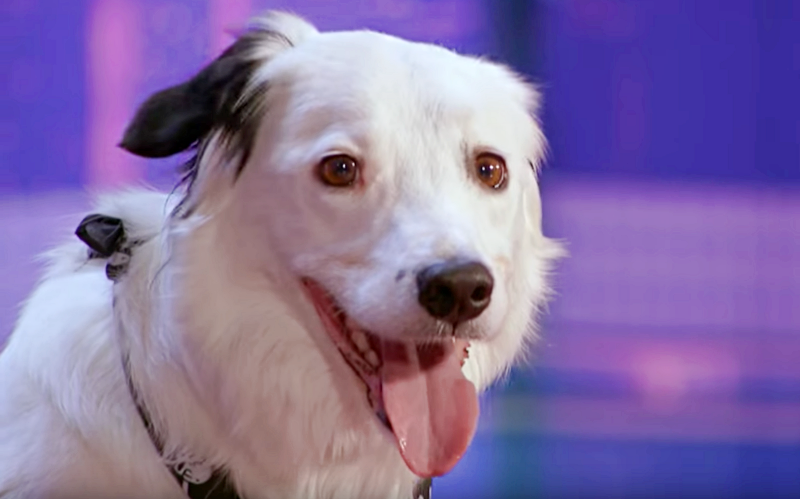 Source: YouTube/AGT
Using only a sword as a prop, Hero the dog had moves to rival Jack Sparrow in Pirates of the Caribbean, or is that "Paw-rates" of the Caribbean?! The dynamic duo was completely in sync and having fun throughout the act.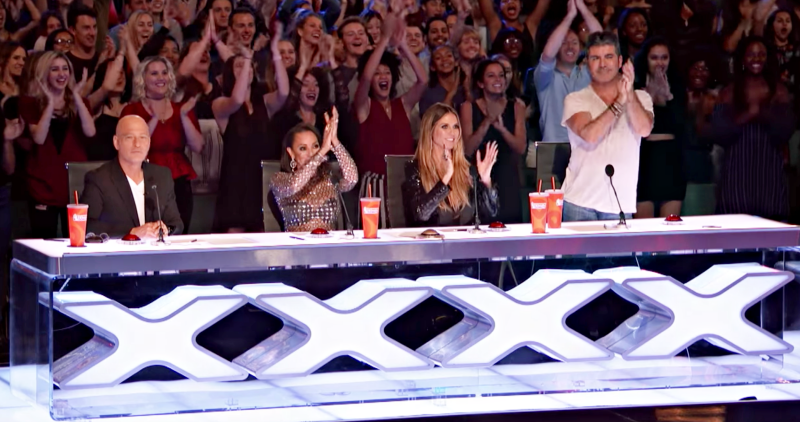 Source: YouTube/AGT
Unfortunately, two of the four judges did not vote to put the duo through to the next round. At this point, famed television judge and music producer, Simon Cowell, did something rarely seen: He took to the stage to fight for Sara and Hero!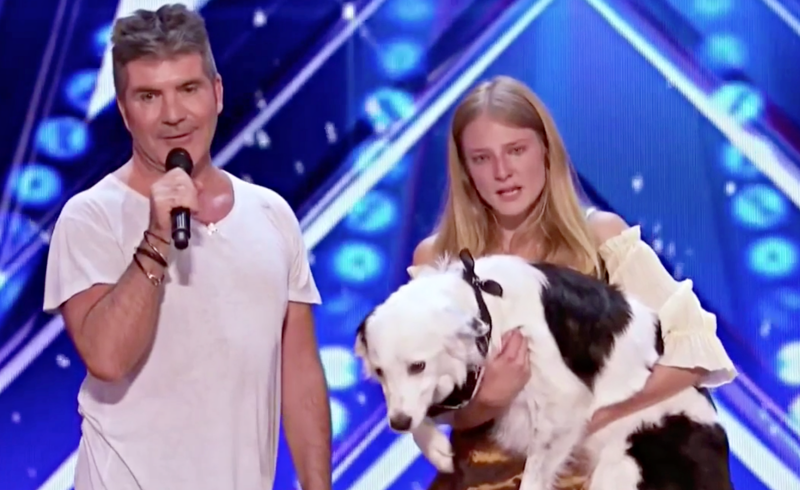 Source: YouTube/AGT
Perhaps in fear of walking the plank, the judges eventually succumbed and voted to have the duo advance. Ahoy, dog lovers, check out this video that is sure to have you cheering and clapping aloud!
Please 'SHARE' to pass on this story to a friend or family member