Too often we hear stories about dogs found locked in hot cars during the summer, but one young woman found a different animal in a car: a pig.
25-year-old Miranda Lamendola was headed back to work at a shopping mall in Jacksonville, Florida, when she spotted the pig locked in a parked Lexus.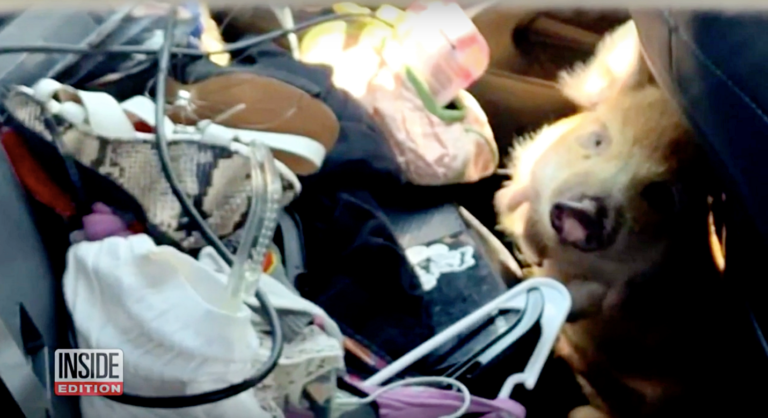 Inside Edition/Youtube
With temperatures at a record-breaking 101 degrees, she knew she had to act quickly to save the pig, who was shaking and foaming at the mouth.
Lamendola immediately called 911 for help. When an officer arrived, he tried to track down the car's owner, but was unsuccessful. He eventually broke the window of the car to bring the pig to safety, and put him in the backseat of his air-conditioned patrol car.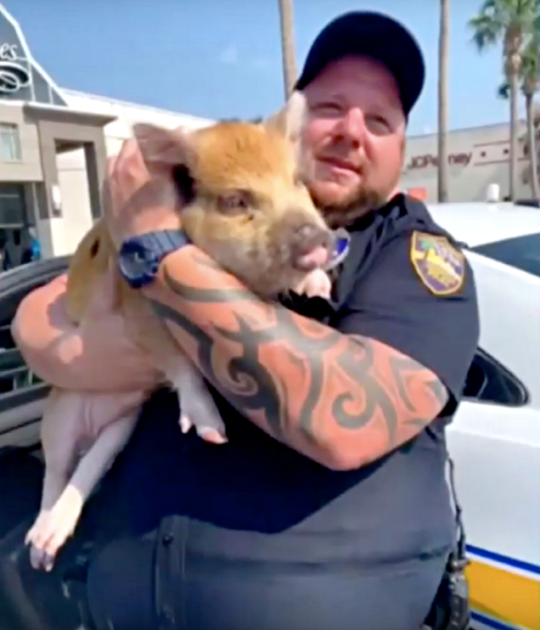 Inside Edition/Youtube
The pig was taken in by Animal Care and Protective Services before he was moved to a farm. He is reportedly doing well.
The pig's owners, Mark Antonio Gray and Trinity Lizette Tavarez-Soto, claim they were having lunch with her mother. They were both taken into custody when they walked out of the mall, and charged with animal cruelty.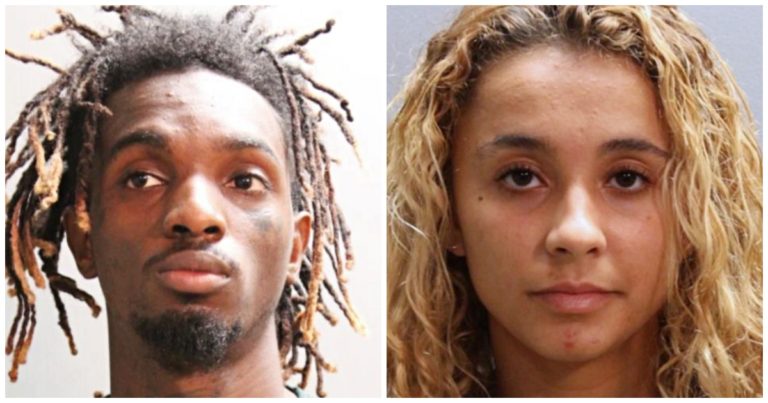 Inside Edition/Youtube
Temperatures can rise extremely quickly in cars, and it can be deadly to leave animals inside. Animals should never be left in them, no matter how quick you're going to be.
According to the Humane Society, when it's only 72 degrees Fahrenheit outside, the temperature inside your car can heat up to 116 degrees within an hour. When it's just 80 degrees outside, the temperature in your car can reach 99 degrees within 10 minutes. Even rolling down a window has been shown to have little effect on the temperature inside a car.
Please 'SHARE' to pass on this story to a friend or family member