The Maine Coon is a breed of cat unlike any other and they are some of the most majestic creatures known to man. They are the world's largest breed of domesticated feline and for readers who already have one of their own, the experience is not all that different from owning a mini mountain lion.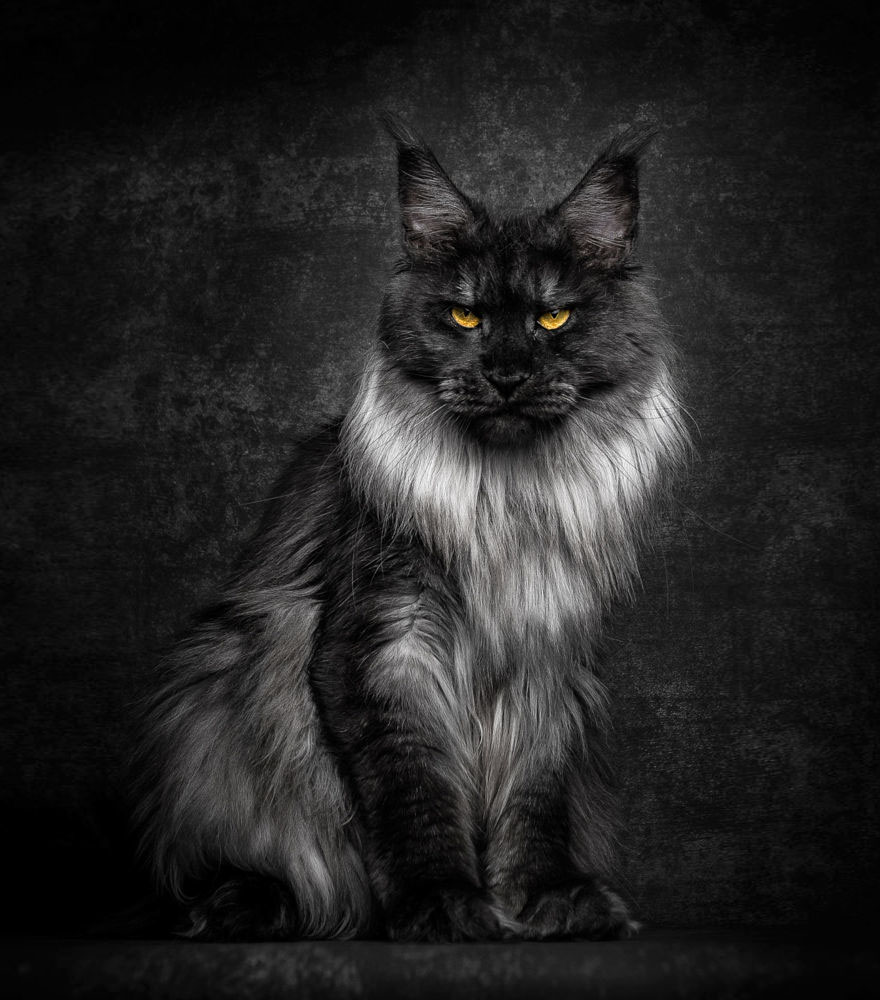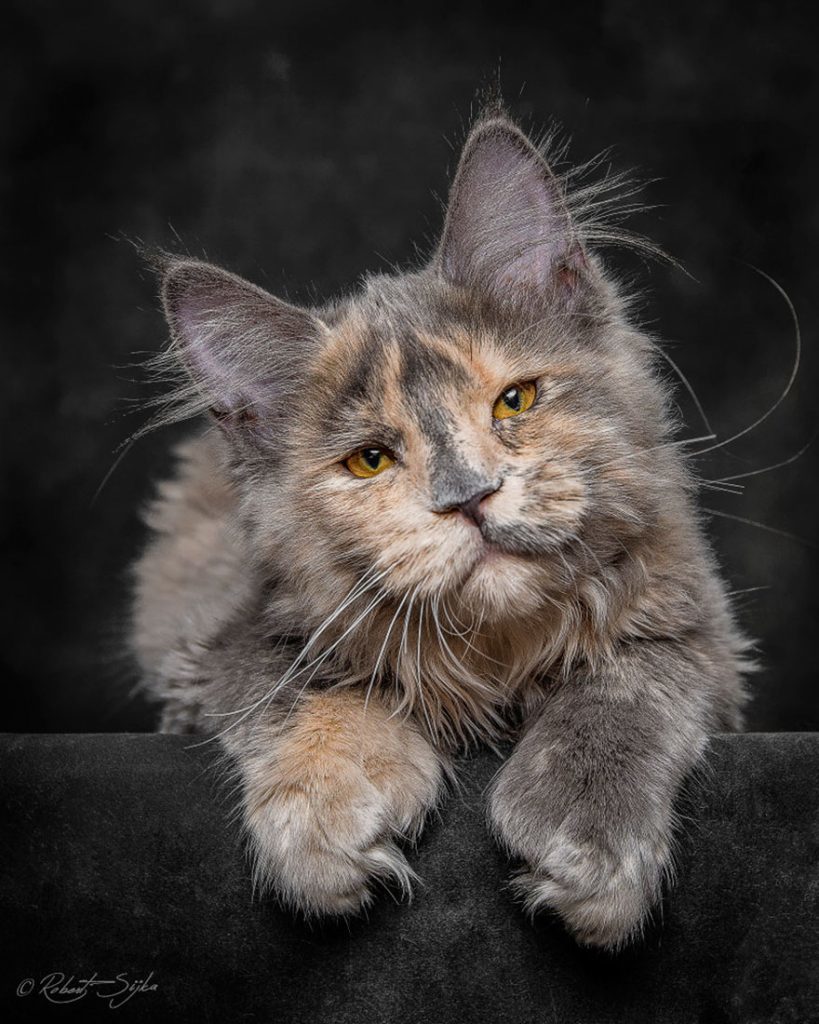 Robert Sijka has dedicated himself to capturing these animals in all of their splendor and we are certainly glad that he has, as these are some of the most unique photos that we have ever had the privilege of seeing.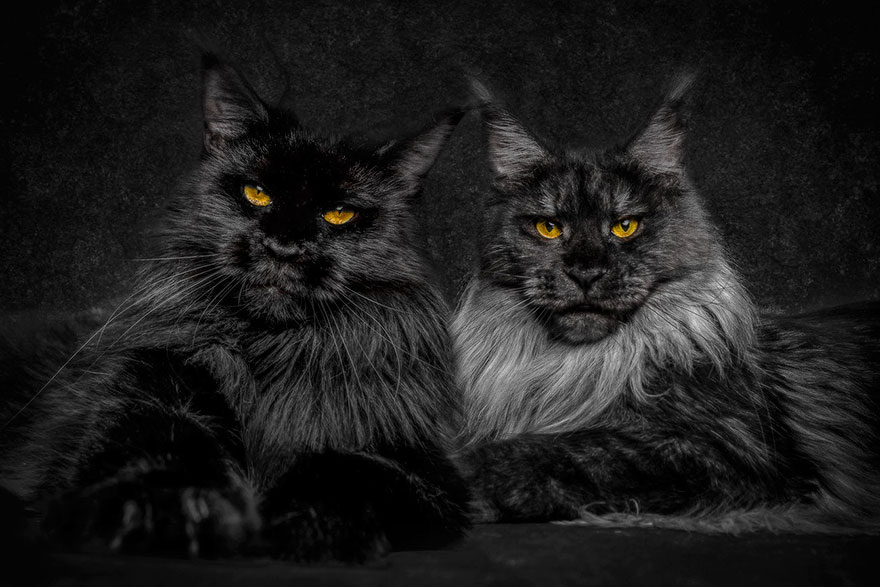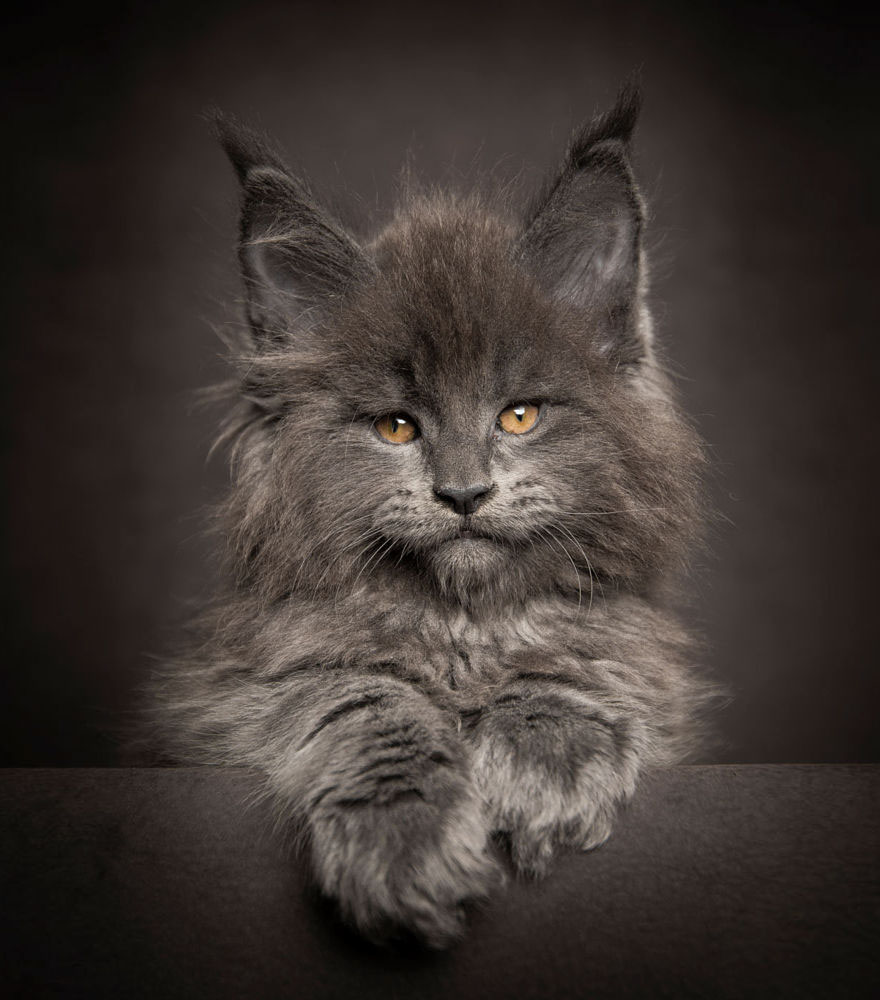 He views the cats as being enigmas and these photos definitely capture this aspect of their personality. Not only are they enigmatic, but they are also very powerful and elegant. Since his two main passions are photography and felines, it was very easy for him to come up with a way to combine these pursuits.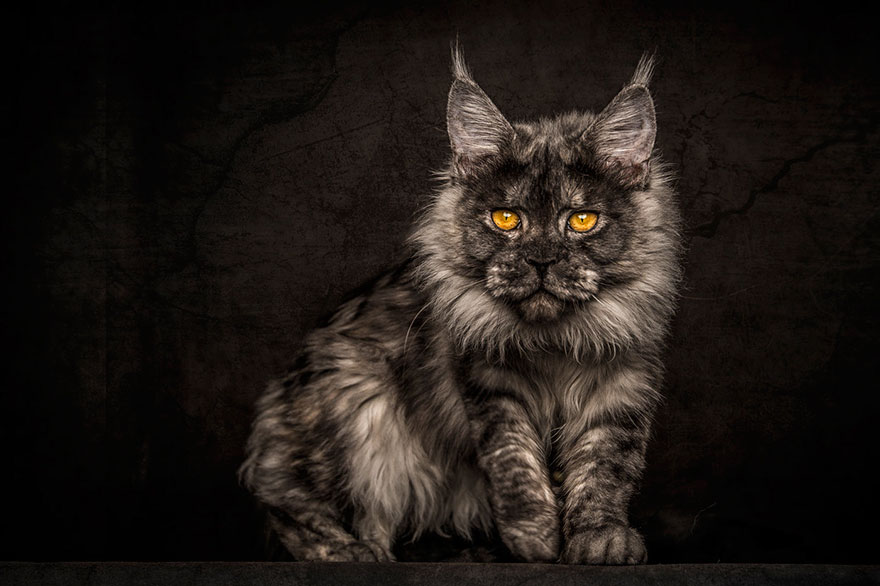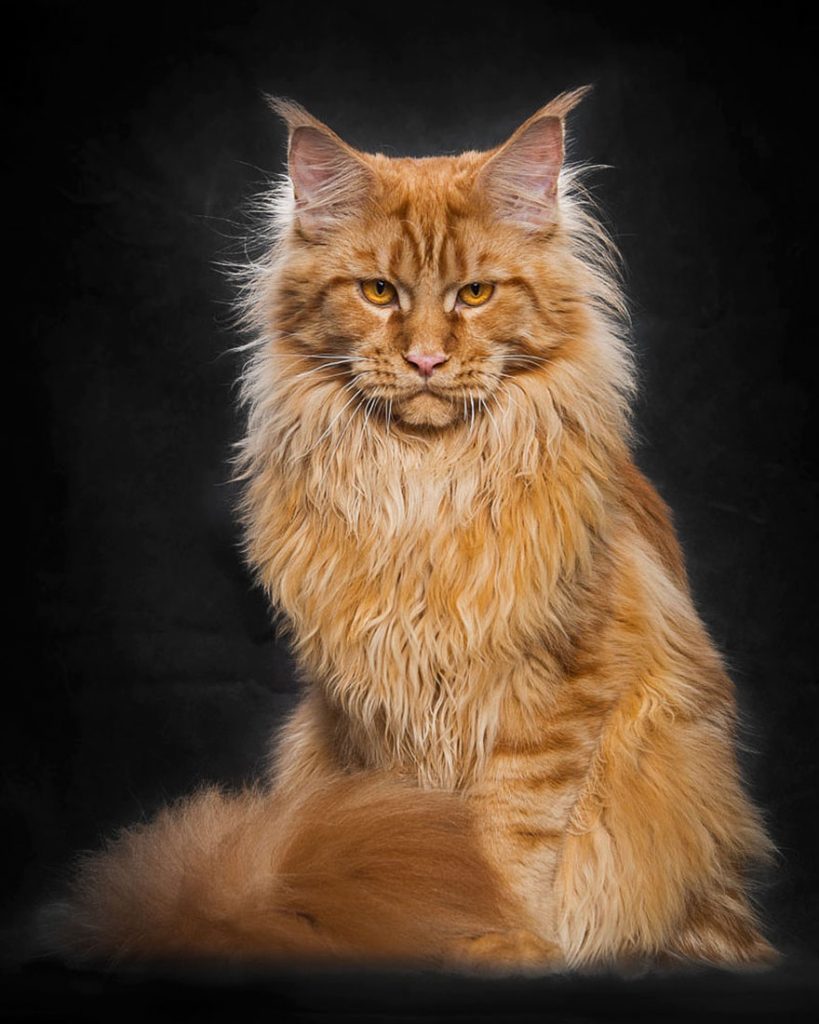 Robert was inspired when he came across some photos of two of the world's most majestic Maine Coons photographed against a stark black background. He took great pleasure in snapping these photos and his affection for the animals he photographs is more than evident when you take a closer look at the images.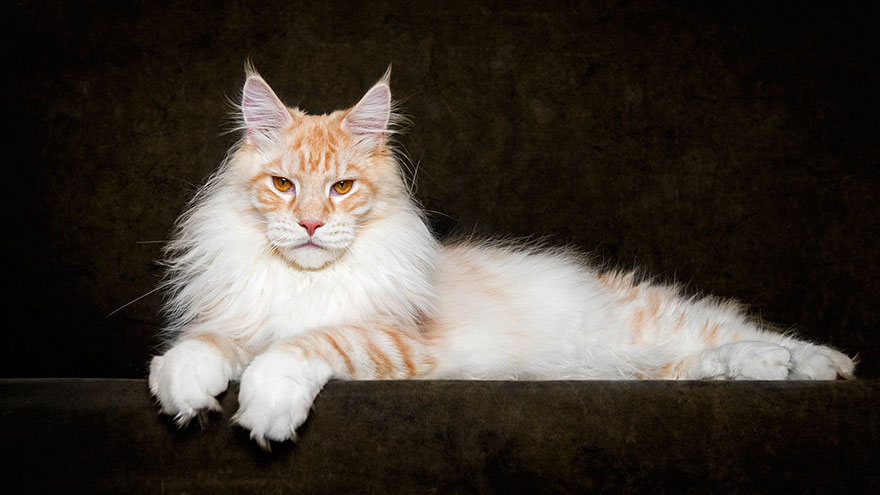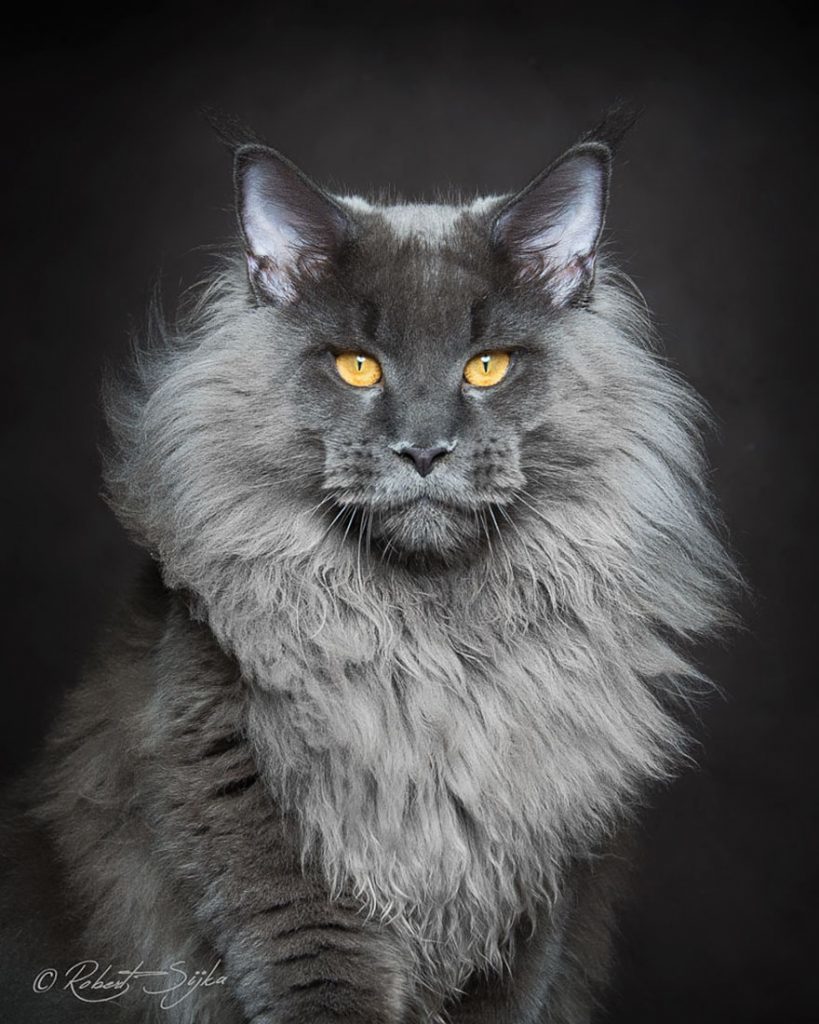 Thanks to his skillful photography work, Robert has created a series of images that are unlike anything else we have ever seen. He is also a true aficionado who just so happens to own China's only cattery for Maine Coons. Capturing their facial expressions is one of his favorite pastimes and we hope for more pictures in the future from this talented photographer.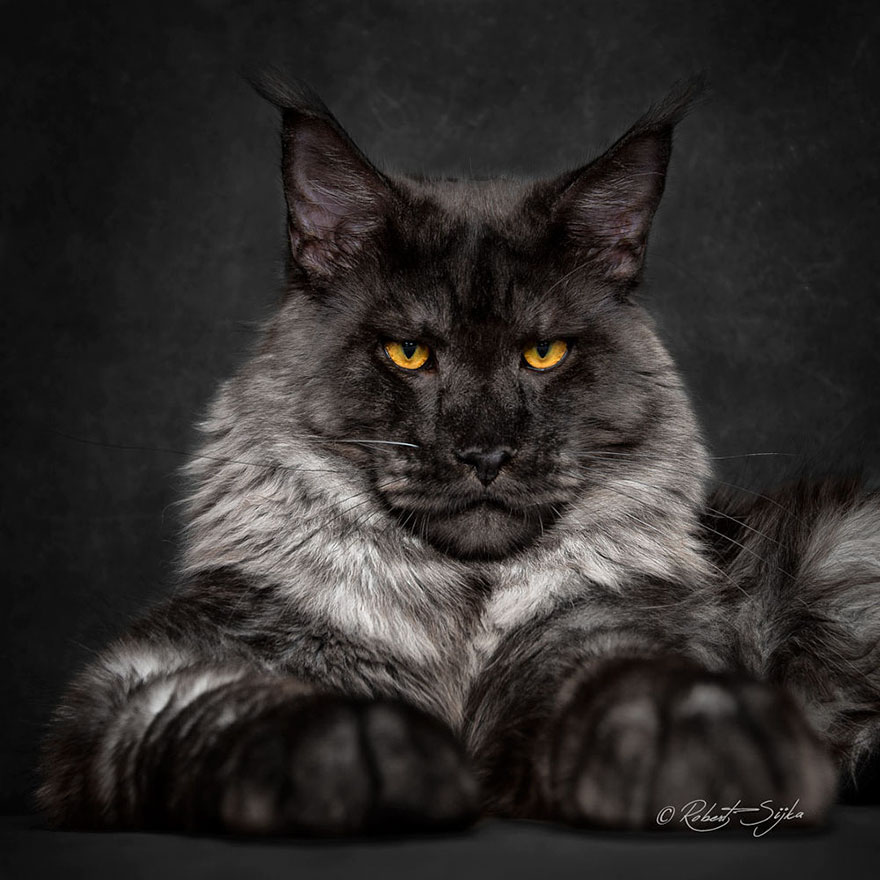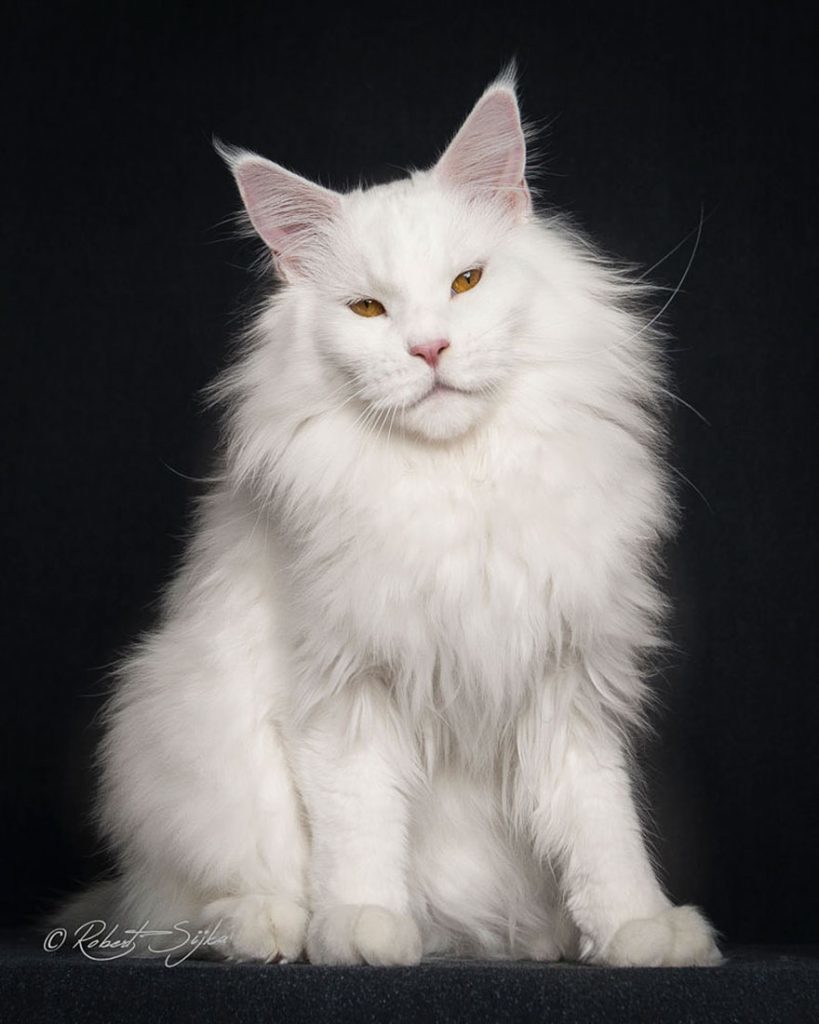 His use of dark backgrounds places all of the attention on the cats and we urge cat lovers everywhere to share this story with their friends and family members. Even those who do not share Robert's love for the Maine Coon are bound to enjoy checking out these awesome shots.