Firefighters are used to getting cats out of trees, but imagine how they felt when a call came in to rescue a dog from a roof.
Jasper the Siberian Husky got himself into a bit of a bind. Somehow, the sweet 10-year-old pooch wound up on the roof of his family's home in Wells, Maine. In order to get the dog to safety, firefighters were summoned to the scene.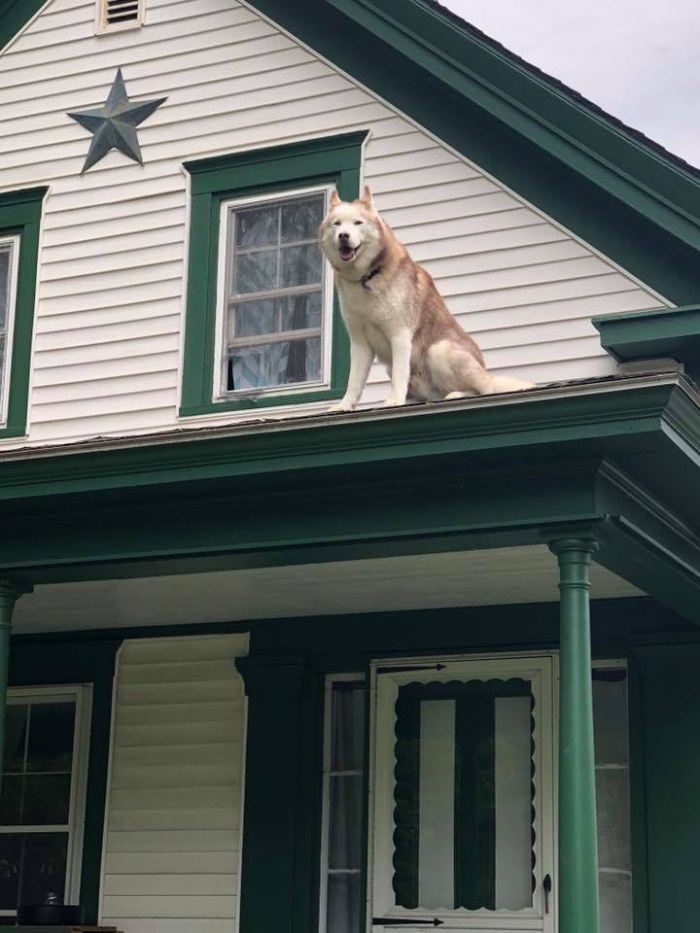 Source: Facebook/Wells Professional Firefighters Association, IAFF Local 4652
On arrival, firefighters saw the dog pacing on the roof of the home. Perhaps the dog climbed out the window, which closed behind him. The poor pooch was stranded 15 feet off the ground, and thankfully neighbors called for help.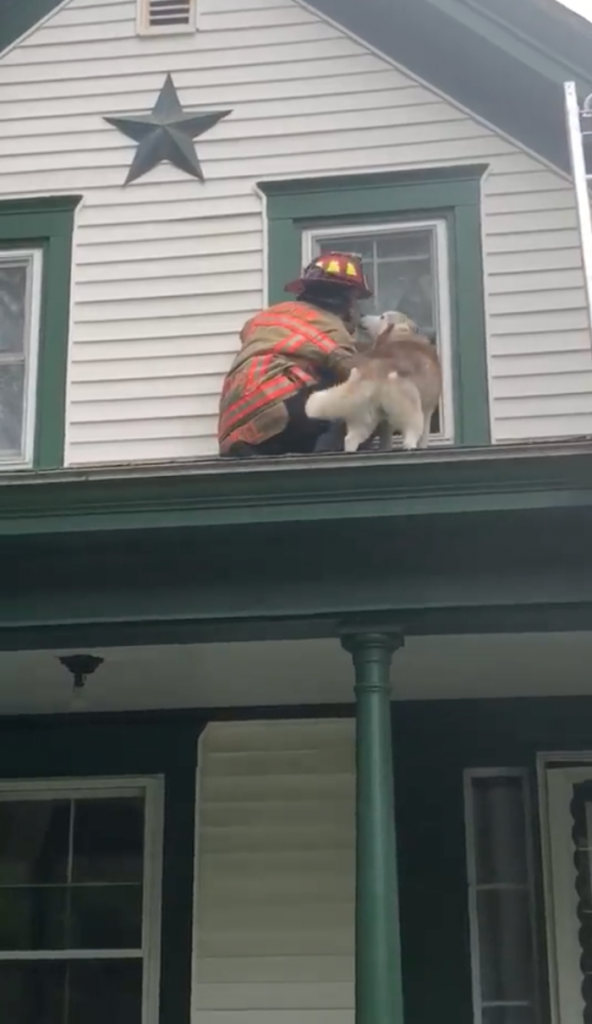 Source: Facebook/Wells Maine Police
Oddly enough, Jasper was pretty darned relaxed considering the predicament he was in. Captain Jeff Nawfel of the Wells Fire Department knew just what to do. It was decided that he and another firefighter would climb to the top and rescue the dog by placing him back inside the house.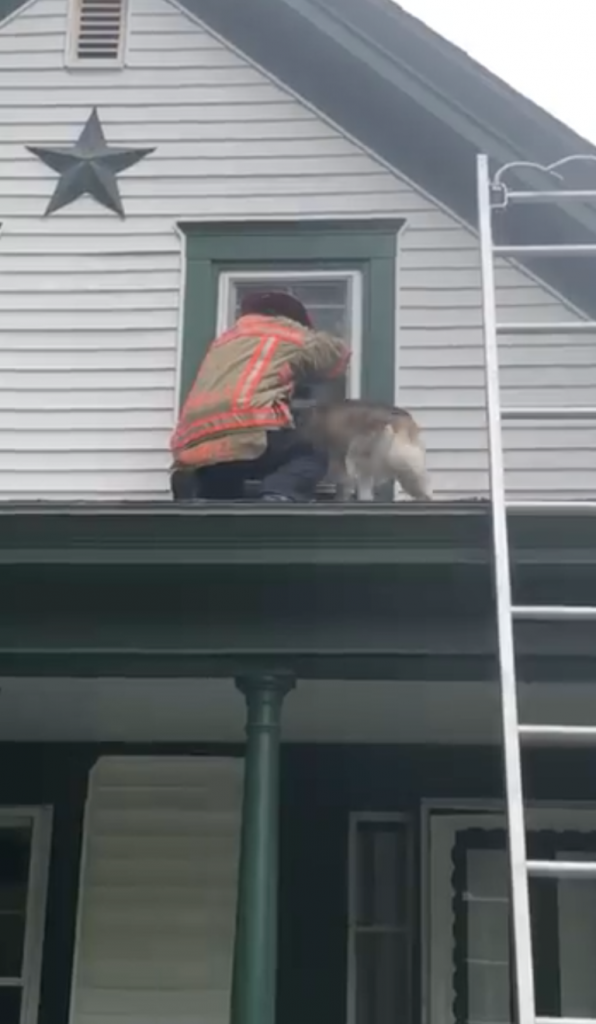 Source: Facebook/Wells Maine Police
Video captured the entire rescue, and Captain Nawfel even got a bonus from Jasper for helping him out. Jasper went over to his rescuer and planted a big wet kiss right on his face.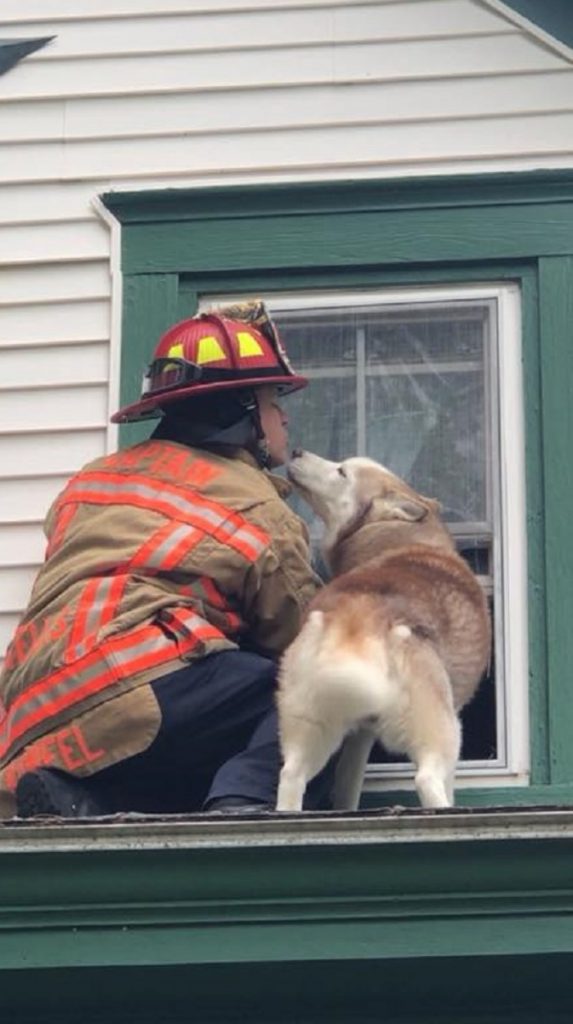 Source: Facebook/Wells Maine Police
When the photo was placed on the Wells Fire Department Facebook page, it went viral! We bet this is one rescue story Captain Nawfel will not soon forget. Watch the touching moment for yourself in the video below.
Please 'SHARE' to pass on this story to a friend or family member
Wells Fire Department Captain Jeff Nawfel was able to save this beautiful dog who managed to get out onto his roof and got stuck. Thanks Captain Nawfel. Video by Officer Steve McDonaldWells Professional Firefighters Association, IAFF Local 4652

Posted by Wells Maine Police on Sunday, May 27, 2018