As Dad keeps questioning Pepper about following her brother into the crib, the sweet baby decides to step in and "defend" Pepper.
The baby cackles away and makes Dad understand that he's much happier when his beloved dogs are around him.
All this while, Pepper stubbornly sticks by her brother's side and doesn't budge an inch!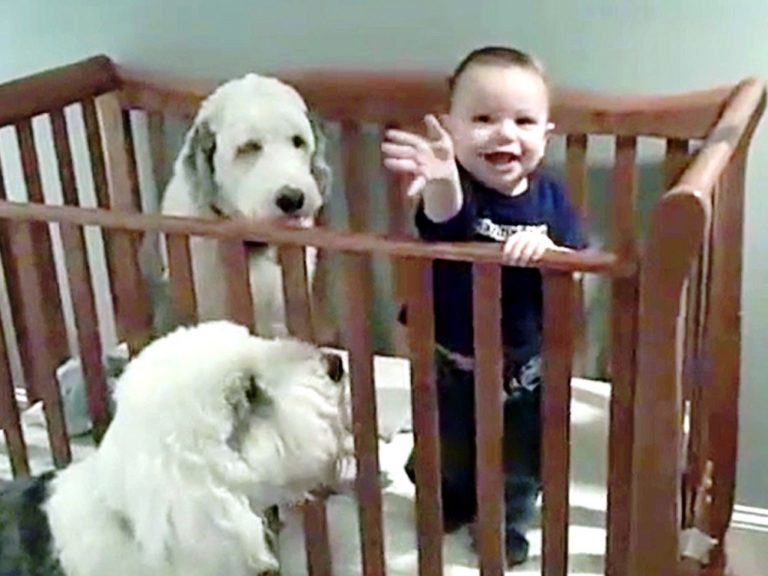 Source: Rumble Viral/Youtube
Dad finally accepts that the dogs won't leave the baby alone, and he concedes to their demands. But he still turns off the light, insisting that the trio should at least have their nap.
We can't get enough of this baby's inseparable bond with his affectionate dogs. What a lucky kid!
Click the video below to watch the charming baby and his protective dogs' having a blast together!
Please 'SHARE' to pass on this story to a friend or family member