Dad thought his toddler son was napping in his crib and so he decided to check on him.
But when he entered the baby's room, he was shocked to find his 2 Old English Sheepdogs having an adorable "slumber party" with the baby.
One of the dogs, Pepper, had completely hopped inside the toddler's crib!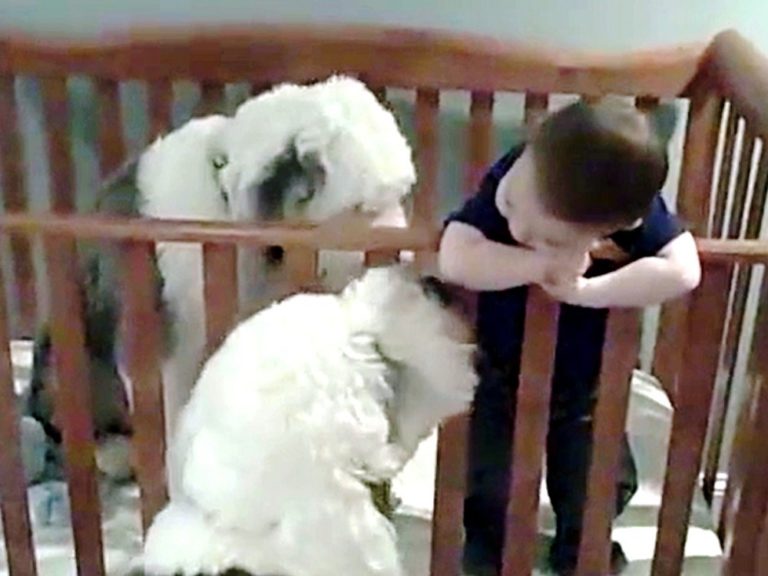 Source: Rumble Viral/Youtube
In this video, we see Dad humorously confronting Pepper for climbing into her brother's crib. Pepper blankly stares at Dad and refuses to leave the crib.
She thinks she is her brother's protector and she must watch over him even when he's napping!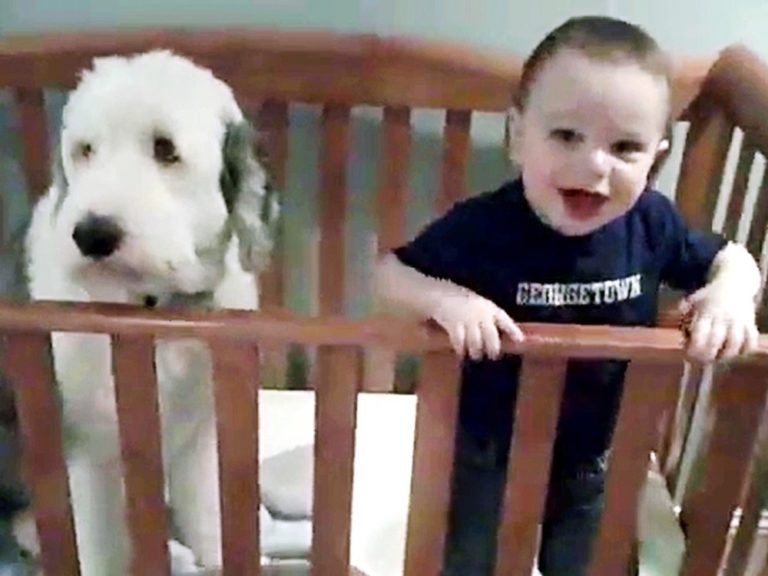 Source: Rumble Viral/Youtube
As Dad keeps questioning Pepper about following her brother into. . .  >> Click To Continue Reading This Story And Watch The Video!