For the last five years, one man in northeastern Pennsylvania visits the local animal shelter to feed the dogs some treats. What makes this story extra special is that the man is 96 years old — and is celebrating his birthday!
Frank Lanterman takes a daily journey from his house in East Stroudsburg over to the AWSOM Animal Shelter near Stroudsburg.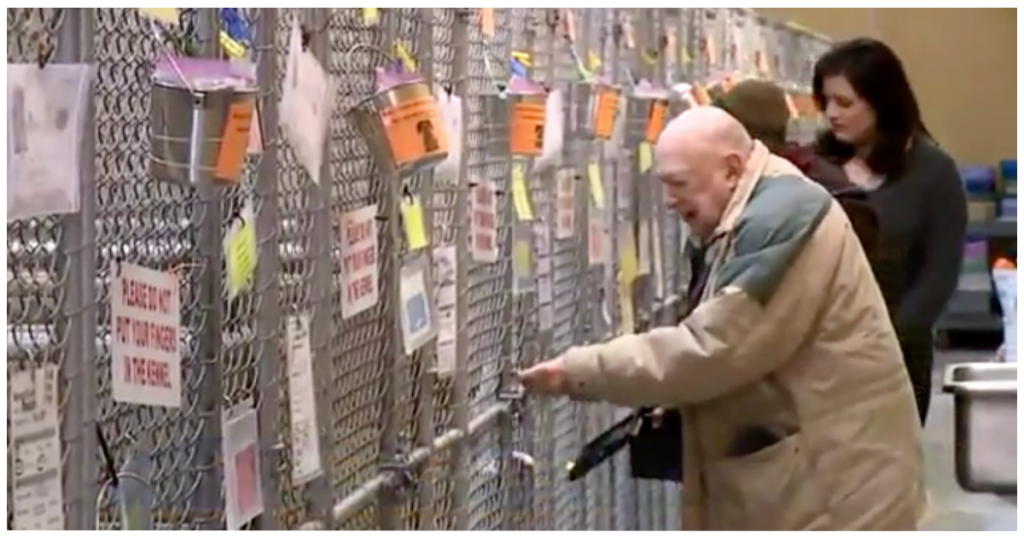 Source: WNEP TV 16
All the dogs know Mr. Lanterman when he enters the shelter, and he knows them, too, calling them each by name.
"I love dogs, and I would love to have one, but at 95 or 96, I have to be careful that I don't fall," Lanterman told WNEP TV 16.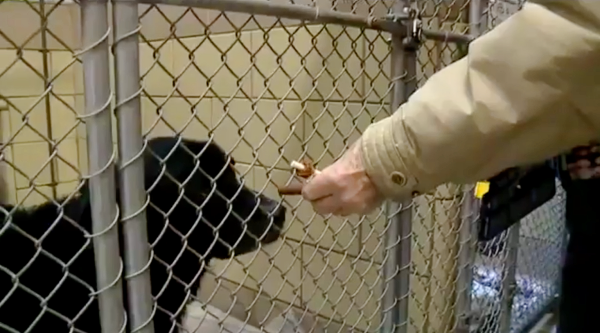 Source: WNEP TV 16
He admits to spending half his day baking chicken, cutting up hot dogs, and preparing for the trip and the other half feeding and talking to the dogs.
Since it was his 96th birthday recently, shelter staff surprised him with a cake and little party. The sweet elderly man is our hero and a role model for dog lovers everywhere. Witness his kind actions in the video below.
Please 'SHARE' to pass on this story to a friend or family member