An eight-year-old yellow Labrador was living in a parking lot outside a warehouse in San Bernardino, California after his owners moved and left him behind.
They used to live in the house across the street from the warehouse, so the dog didn't travel far, waiting every day for his humans to return.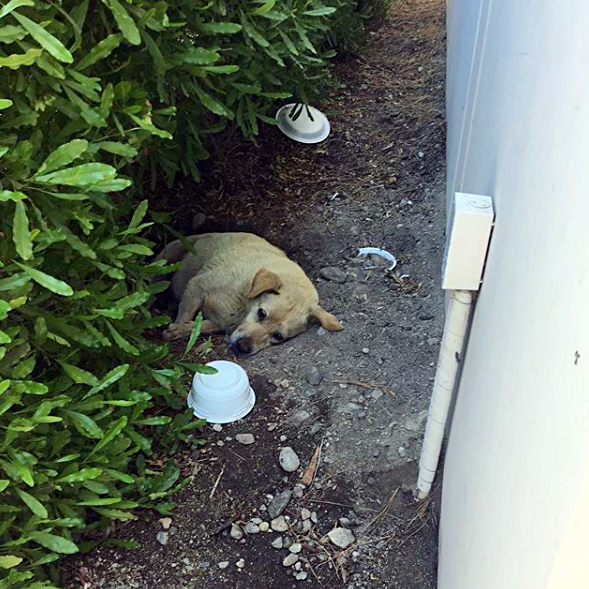 Instagram/oldboy909
But they never would.
The lonely old dog spent his days napping in the dirt and survived off scraps that passersby would throw to him.
One day, a truck driver noticed the Lab while he was on his delivery route and was heartbroken. With a baby on the way and his own dog very ill, he was unable to adopt the Lab, but wanted him to find a home.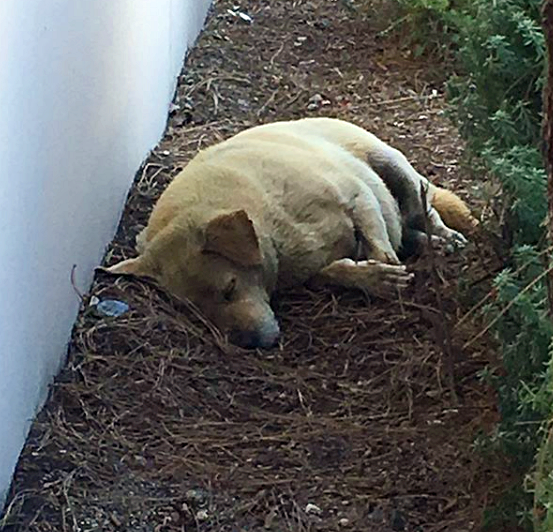 Instagram/oldboy909
He snapped a photo of the dog lying in the dirt and uploaded it to an Instagram that he made for him. He began referring to him as "OldBoy" and shared his story on social media.  >> Click To Continue Reading This Story. . .