When Officer Kareem Garibaldi, of the Lakeland Police Department, was out on patrol, he spotted a tiny Pit Bull-Boxer mix roaming the neighborhood.
Upon inspection, he noticed she didn't have any tags, so he brought her back to his station so he could try and find her potential owners.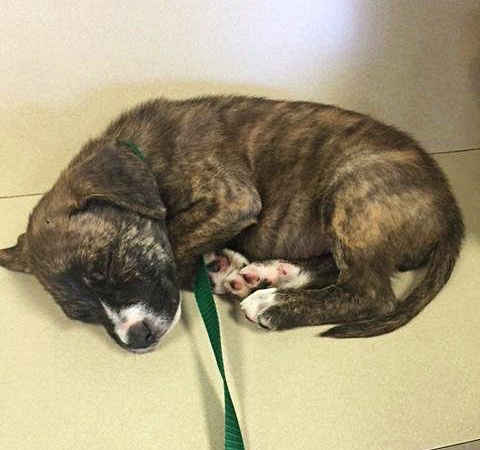 Lakeland PD
In the meantime, he took her to the local SPCA to be checked over. Mind you, Officer Garibaldi was on his third consecutive 12-hour shift and was utterly exhausted, but he didn't let this get in the way of helping this adorable pup.
He stayed with the puppy 24/7 and formed a connection with her. Their connection became clear when Connie Johnson, the shelter's safety manager walked into the room and saw both Officer Garibaldi and the puppy both sleeping alongside each other.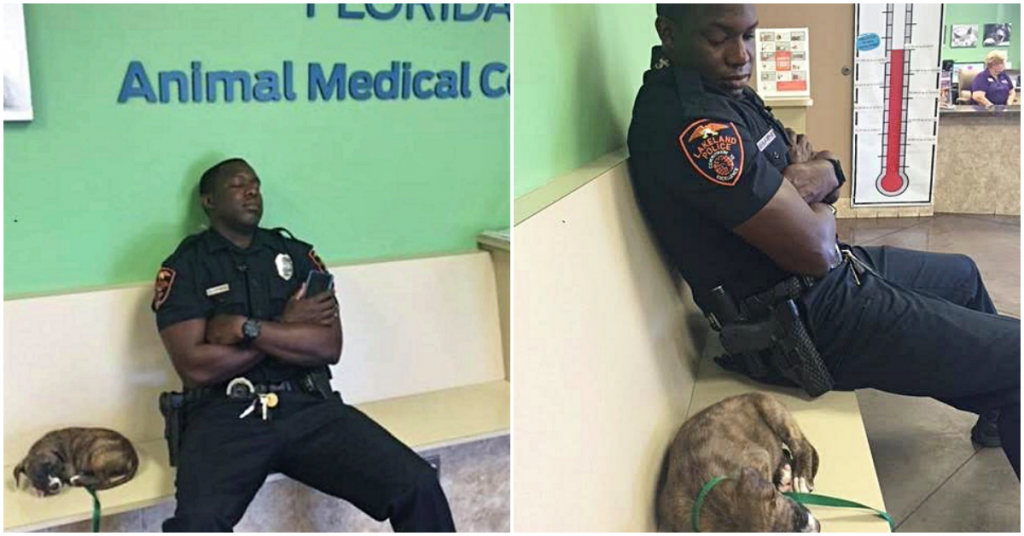 Lakeland PD
"It's the kind-hearted officers like this that makes the Lakeland Police Department truly unique," Lakeland PD wrote on Facebook. "Having worked a long weekend, Officer Garibaldi still found the energy at the end of his shift to help man's best friend."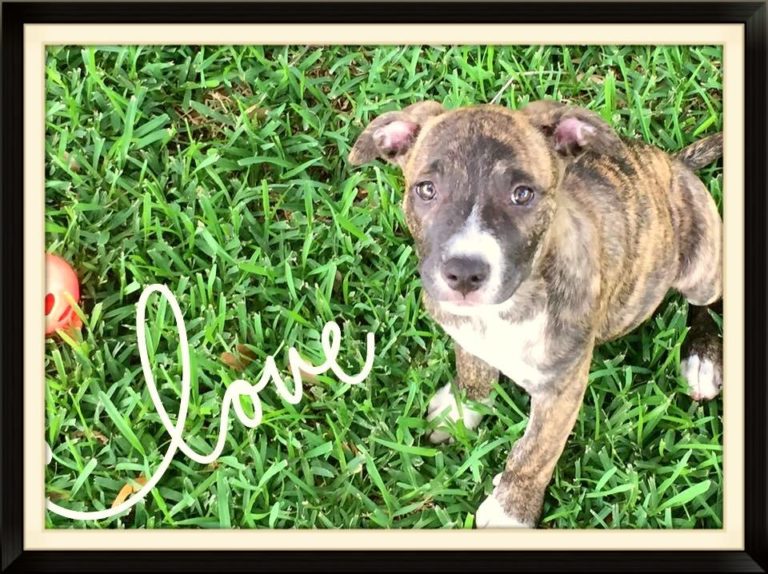 Lakeland PD
No owners were ever found, so Officer Garibaldi brought her back to the station where one of the dispatchers decided to adopt her!
Thankfully, aside from mites, the puppy was very healthy. They decided to name her Hope, and she is doing great in her new forever home!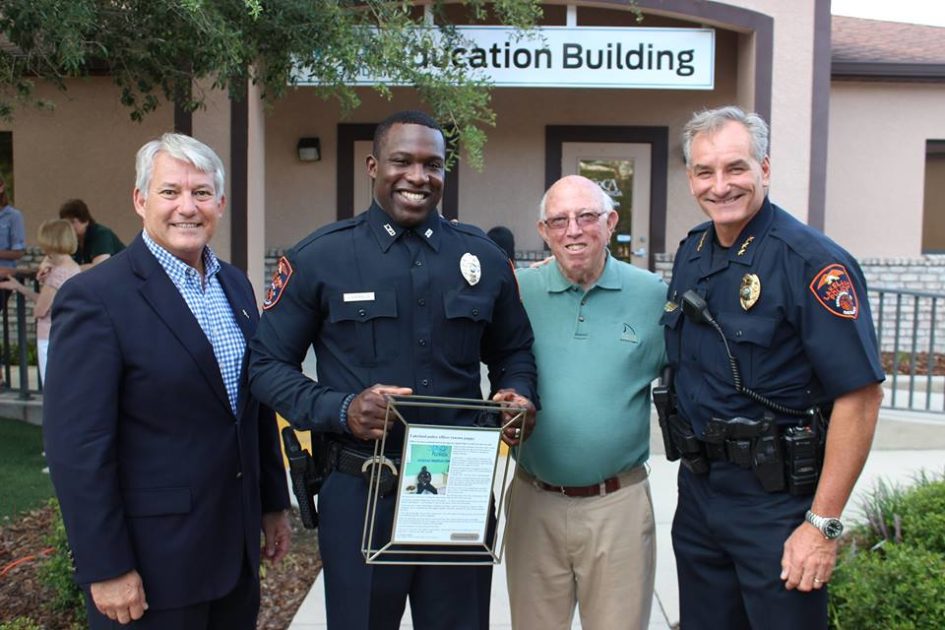 Lakeland PD
Hope's story quickly spread on social media, and people all over the world were touched by Officer Garibaldi's kindness. Even Congressman Dennis A. Ross heard about it and decided to present Officer Garibaldi with the Hometown Hero Award at the SPCA's annual meeting.
Hats off to Officer Garibaldi for his kind act – this award was well-deserved!
Please 'SHARE' to pass on this story to a friend or family member
Officer Garibaldi Receives Hometown Hero Award

"With everything that is going on in the world, I just wanted to do one small, little thing, just to try and make it better" – Officer GaribaldiTonight Officer Kareem Garibaldi was honored by SPCA Florida and Rep. Dennis A. Ross with the Hometown Hero Award for showing compassion and saving a little puppy named Hope. Well deserved sir… well deserved.Florida LEO and Fire/EMS Wives Central Florida LEO Wives Florida Police Officers and Sheriff Deputies Good News About Cops Blue Alert US

Posted by LakelandPD on Monday, June 20, 2016