Nitro, the fourth longest resident at Brookhaven Animal Shelter in Brookhaven, New York, has been waiting for a home for 1,041 days now.
He was picked up as a stray by a Good Samaritan in 2016, and has been stuck in the shelter ever since.
He is estimated to be around four years old and he is the sweetest Pit Bull you'll ever meet. Regardless of the day, Nitro is always sporting a gigantic smile and is always happy to see people.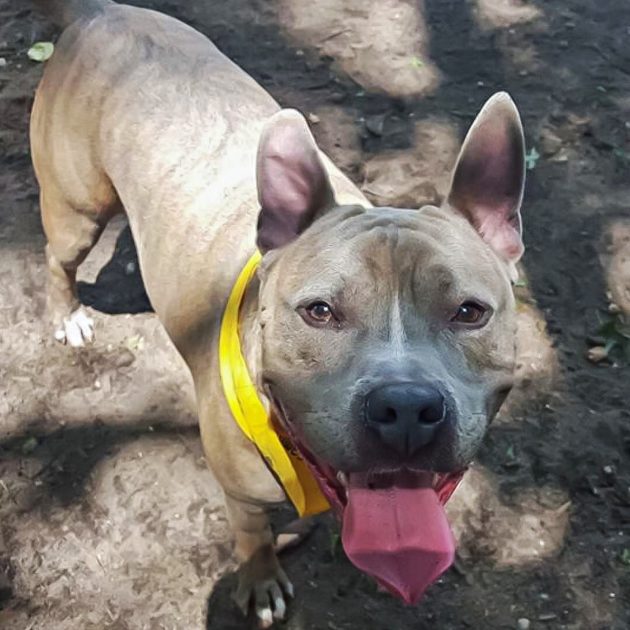 Nitro Wants A Home/Facebook
But he isn't too comfortable living in a shelter. Whenever he is in his kennel, he cries, wishing someone would be with him. But whenever he is out, he is always wagging his tail and playing with the volunteers.
The most important thing that is missing is a family to share his joy with. He has so much love to give, and deserves all of that love in return. While he loves the shelter staff, there's nothing he wants more than to snuggle up in a nice warm bed and run around in a real backyard.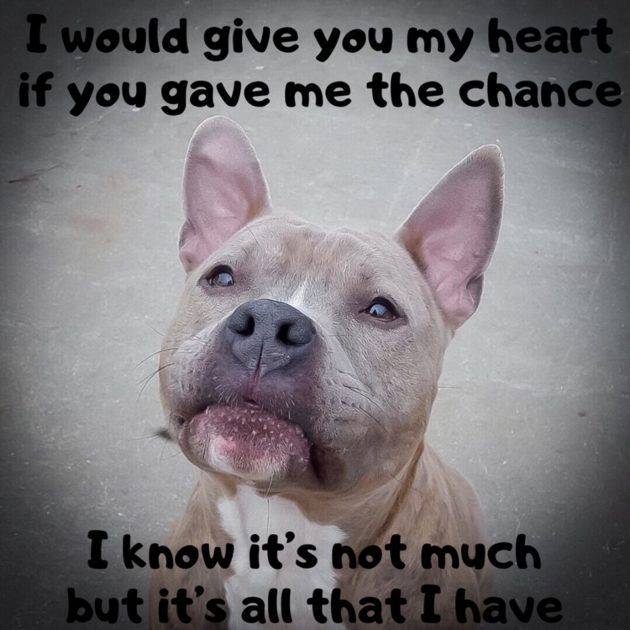 Nitro Wants A Home/Facebook
The shelter has created a Facebook page called "Nitro Wants A Home," in the hopes that someone will come across his pictures and fall in love with him enough to want to adopt him.
Nitro is around 50 pounds, up to date on vaccines, neutered, micro-chipped and heart-worm negative. The shelter believes he would do best in a home with no other dogs or cats and no kids.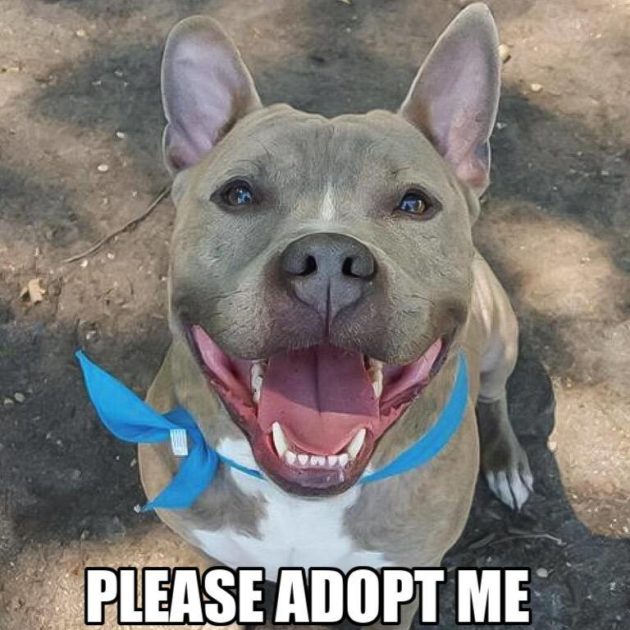 Nitro Wants A Home/Facebook
If you're interested in giving sweet Nitro a home, please contact the Brookhaven Animal Shelter at 631-451-6950, or visit him there at 300 Horseblock Road, Brookhaven, New York 11719.
Please 'SHARE' to pass on this story to a friend or family member