A Phoenix family is demanding justice after their beloved dog, Nico, died from meth poisoning. The family claims that neighbor Jeremiah Allen Olp was seen feeding something suspicious to their 2 dogs. He fled the scene on being found out. The vet later confirmed that both the dogs were fed meth.
Unfortunately on #LoveYourPetDay I have the worst story you'll see all day. Police say a man gave meth to his neighbors dogs and it ended up taking Nico from his family. This one broke my heart #fox10phoenix pic.twitter.com/HKpvAmf23u

— Matt Galka Fox 10 (@MattGalkaFox10) February 20, 2020
15-year-old Tania Villalobos, Nico's owner, can barely contain her tears as she recounts the horror of finding both her dogs foaming from their mouths and struggling for balance. The dogs were given emergency treatment at the vet's, but Nico did not survive the poisoning.
Initial investigations have revealed that the 42-year-old Jeremiah is unemployed and has 3 prior felony convictions. The entire neighborhood is in a state of panic as they believe that their pets and kids are not safe with such a malicious man in their midst.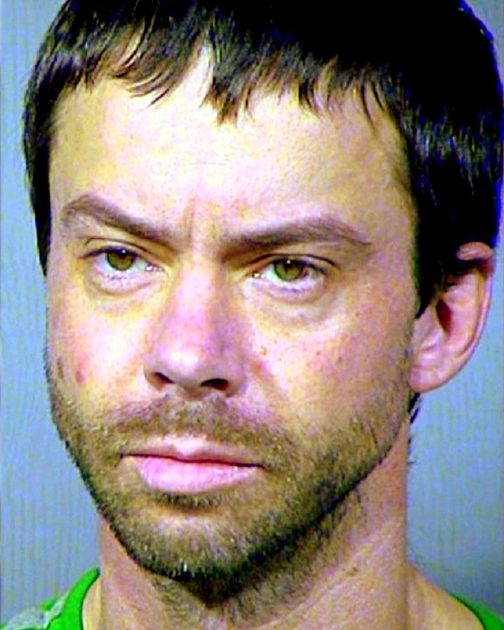 Source: Maricopa County Sheriff's Office
Police began hunting Jeremiah and found him hiding in a mobile home. He has been arrested and charged with intentional cruel mistreatment of an animal and killing an animal without the owner's consent. He's detained on a Secured Appearance Bond of $10,000.
Let's put the word out and make sure he gets the strictest sentence!
Click the video below to watch a report on Jeremiah's malicious meth poisoning of the dogs.
Please 'SHARE' to pass on this story to a friend or family member