This past weekend, a Pit Bull named Rellik went outside to use the bathroom in his Haskell, New Jersey backyard when all of sudden his owners heard a loud noise.
Police were called to the scene on a report of a dog injured by fireworks, but after Rellik was rushed to Westwood Regional Veterinary Hospital, they determined that the injury on his face was caused by a small-caliber bullet.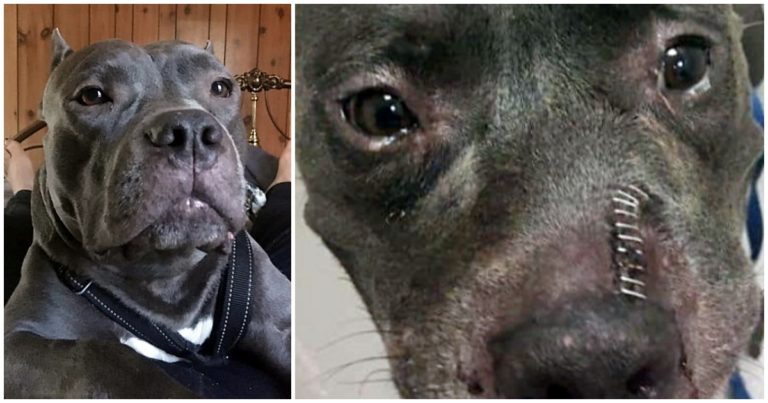 Brian Coombs/Facebook
It turns out that their neighbor's 22-year-old son had shot Rellik in the face through the fence with a gun for absolutely no reason. Rellik was in his own yard, minding his own business and wasn't even barking.
Thankfully, the vet was able to save Rellik's life, and he is now recovering at home with his family. Although he will be okay, he is still traumatized from the incident.
"Nobody is more upset than my family," Rellik's owner, Brian Coombs, wrote on Facebook. "Nobody is suffering more than our family pet. What happened was wrong in every meaning of the word. This wasn't a mistake or an accident."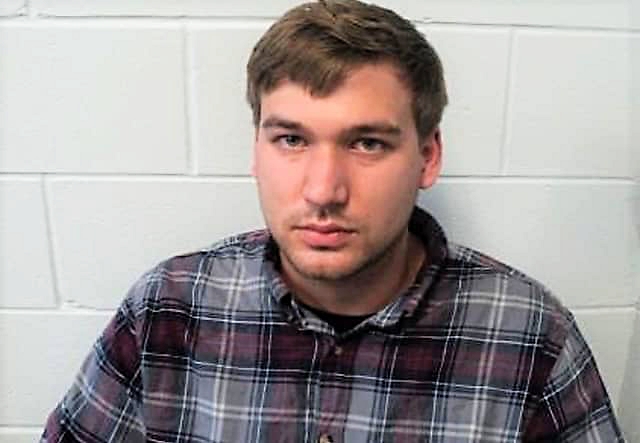 ABC 7 NY
The suspect, Tristan E. Owens, has since been charged with third-degree animal cruelty and recklessly causing injury.
He was released on a summons to appear in court on August 7.
Coombs hopes that the justice system will do its job and that Owens will be punished to the fullest extent of the law.
H/T to ABC 7 NY.
Please 'SHARE' to pass on this story to a friend or family member