The Nebraska State Patrol received an urgent call about a severely injured dog found in the northwest Red Willow County area. On arrival, troopers spotted a dog with multiple stab wounds, which wound up totaling 15.
The pup was transported to Red Willow Animal Clinic and underwent a two-hour surgery that saved his life. Thanks to a local donor, all costs were covered.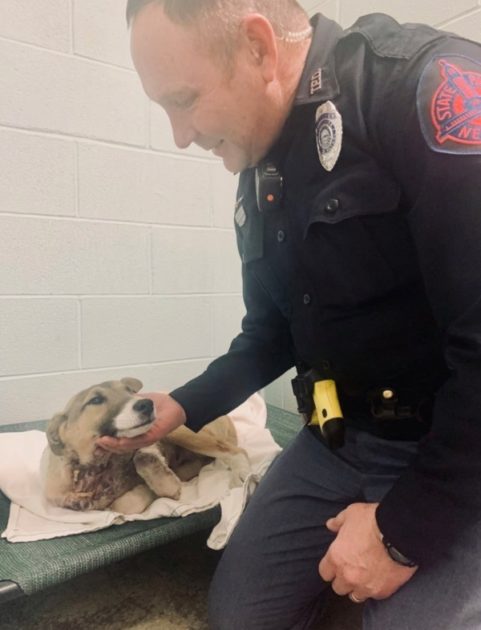 Source: Nebraska State Patrol/Facebook
Next, officers tried to piece together what happened and who tried to kill the innocent dog in such a brutal fashion. Earlier that week, troopers received a call about a transient man covered in blood.
At that time, witnesses stated the man had two dogs earlier that week and now only had one. Once troopers determined he was not the owner of the dog in his possession, they transported the animal to a local shelter.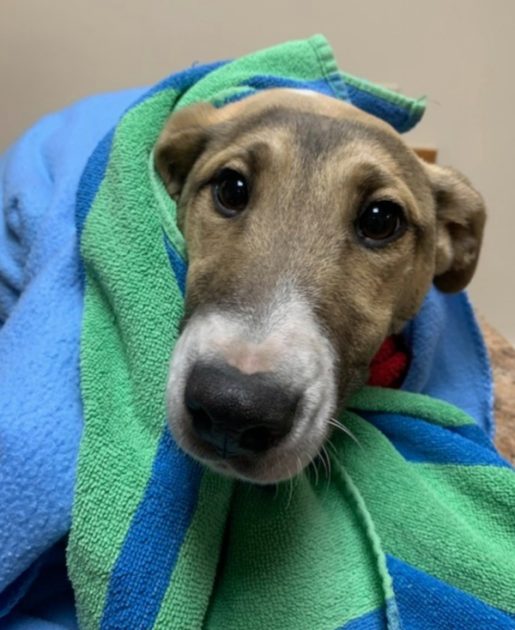 Source: Nebraska State Patrol/Facebook
After the call about the second dog, who was found stabbed, 29-year-old James Wagner was sought out on charges of animal cruelty. He was found in Lincoln County Jail where he was placed after shoplifting. Wagner is now held on charges of felony animal cruelty.
As the injured dog recovers, both he and the other dog will be up for adoption soon at the McCook Humane Society.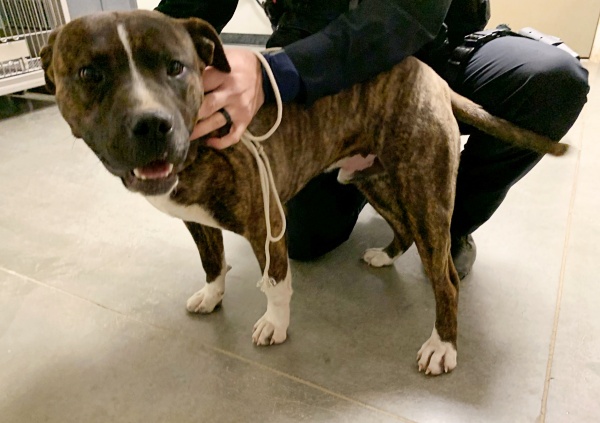 Source: Nebraska State Patrol/Facebook
Thanks to everyone who came together to save these animals and find the creep responsible for nearly killing one of them.
Please 'SHARE' to pass on this story to a friend or family member