Amelia Milling, a 21-year-old hiker, has always loved climbing mountains. However, what happened to her while she was climbing a snowy Alaskan mountain this summer is something she never expected, but she credits a special Husky for saving her life.
Milling was four miles into her hike through the Crow Pass Trail in Chugach State Park when her trekking poles broke, which caused her to fall nearly 300 feet down the mountain. She hit a big boulder before sliding another 400 feet.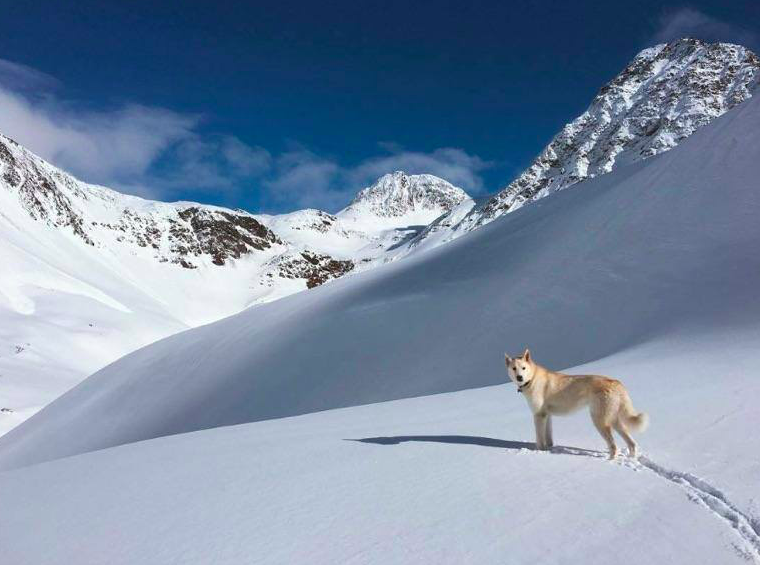 Facebook/Nanook
Milling had injured her leg in the process and laid there bleeding and bruised. She was very worried and feared the worst.
But that's when she saw what she thought was a white wolf come toward her.
It turns out that the "white wolf" was actually a seven-year-old Husky named Nanook (nicknamed Nookie), who has made it his job to help hikers find their way back to a trail.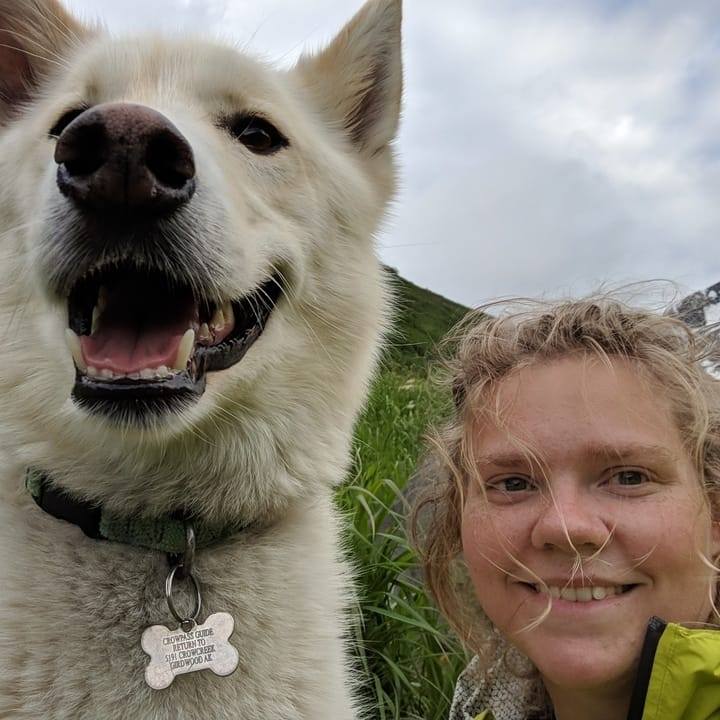 Facebook/Amelia Milling
Without hesitation, Nookie came to her aid and stayed by her side from that point on.
That night, Milling set up camp and invited Nookie into her tent, but he preferred to lay outside.
Once morning came, Milling unzipped her tent and was shocked to see that Nookie had stayed there with her the whole time.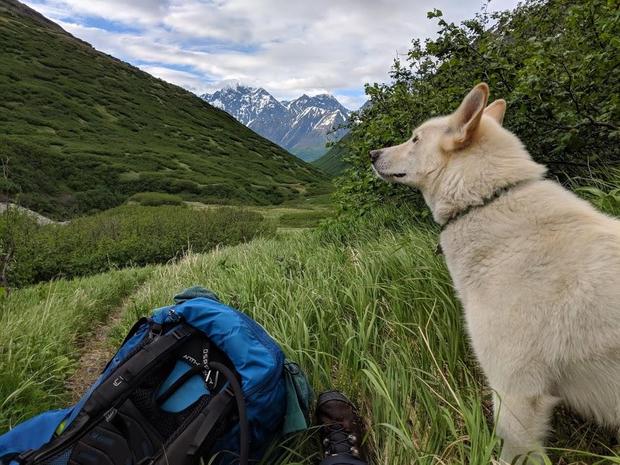 ABC News
They continued on the hike when they came across a freezing, fast-moving river. Milling tried crossing the river but was dragged by the strong current.
Nookie quickly grabbed the shoulder strap of her backpack and pulled her out onto land.
Later on, Milling was able to use her SPOT Beacon, a GPS device, to alert rescuers of her location.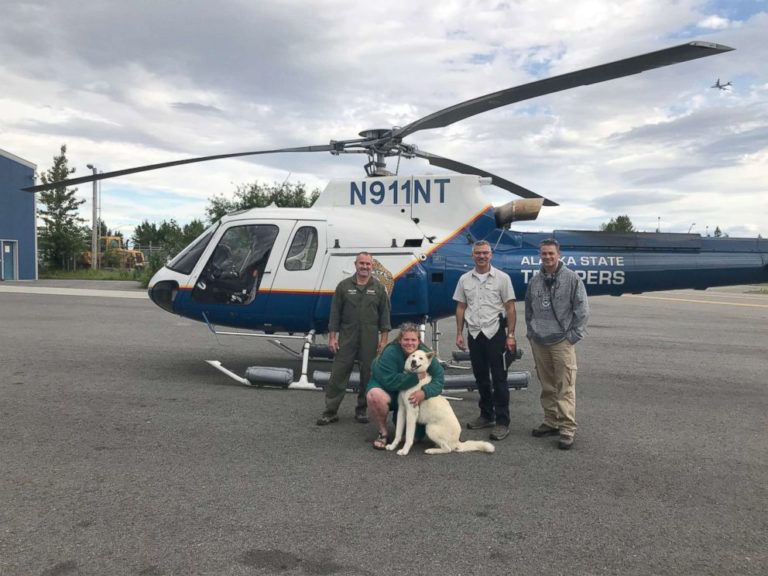 Facebook/Alaska State Troopers
With Nookie at her side, Milling was finally rescued by Alaska State Troopers who were all amazed at Nookie's heroic efforts.
Milling was brought to Anchorage where she was treated for minor injuries, and Nookie was returned to his owner.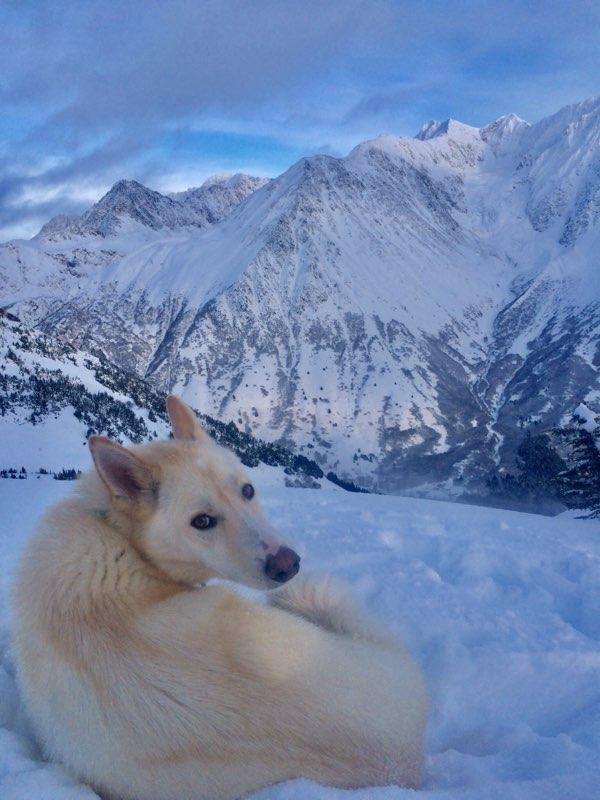 Facebook/Nanook
His owner, Scott Swift, said that Nookie adventures with random hikers all the time and has done the hike from Crow Pass to Eagle River at least 40 times over the past six years.
He also said that this wasn't the first time that the dog has rescued someone from the river.
Three years ago he rescued a six-year-old girl and stayed with her until her family caught up to her down the river.
Please 'SHARE' to pass on this story to a friend or family member
Nanook the husky rescues hiker

Amelia Milling was hiking in Alaska when she ran into trouble. Then, out of nowhere, a white dog appeared. The deaf college student from Tennesse credits Nanook the husky with saving her life.

Posted by CBC North on Thursday, July 5, 2018