A mama dog and her litter of eleven tiny puppies were recently found as strays. Thankfully, they were rescued by Dallas Animal Services, and Hearts & Bones Rescue agreed to take them in.
While all of the puppies are equally adorable, one of them stands out the most with a very distinct marking on her face.
heartsandbonesrescue/Instagram
This particular puppy, nicknamed "Mustache Puppy," has a marking that makes her look like she has a handle bar mustache!
The rescue posted photos of the unique pup on their Instagram, and she is now a social media sensation.
She has since been named Salvador Dolly after the Spanish painter Salvador Dali, who also has a notable mustache.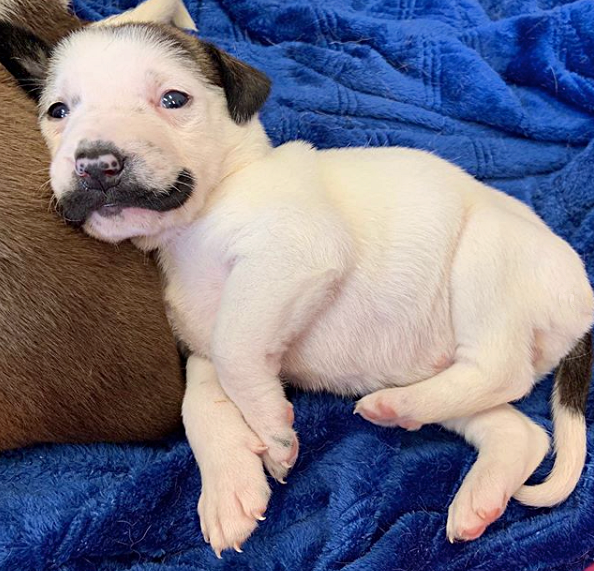 heartsandbonesrescue/Instagram
The mama and her five-week-old pups went to live with a loving foster in Dallas, where they will get showered with love and care.
The last week of August, this beautiful family, including 'Mustache Pup,' will be looking for foster and forever homes in New York City.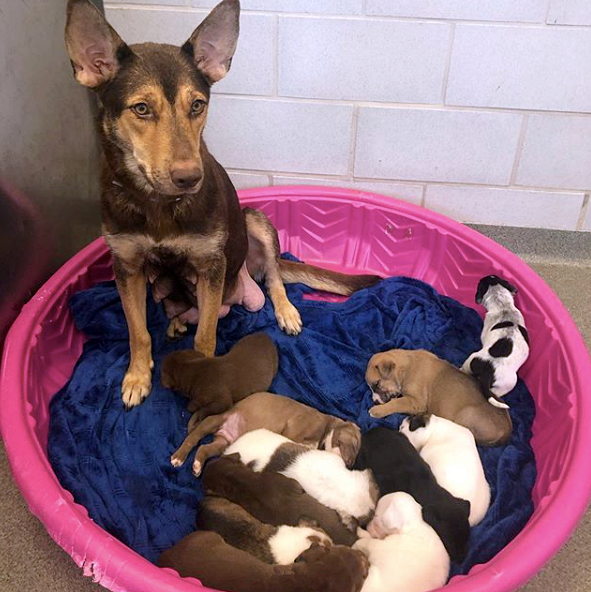 heartsandbonesrescue/Instagram
If you are interested in adopting or fostering any of these beautiful pups, visit heartsandbonesrescue.com.
Please 'SHARE' to pass on this story to a friend or family member